---
OpenADR 2.0 Workshop in Portland, OR

Two-Day Training Conducted by QualityLogic, Hosted by PECI

Simi Valley, CA – October 14, 2013 – QualityLogic Inc. announced that it will provide OpenADR 2.0 training for utilities, vendors and stakeholders in the Smart Grid industry on November 19 and 20, hosted by PECI at its Portland, OR offices. The two-day workshop is for companies and organizations interested in implementing OpenADR 2.0, a low-cost, speedy, reliable communications infrastructure that allows utilities and grid operators to send Demand Response (DR) signals directly to building automation and control systems on customers' sites using a common language and existing communications technology.

The workshop is endorsed by the OpenADR Alliance that fosters the development, adoption, and compliance of the Open Automated Demand Response (OpenADR) standard through collaboration, education, training, testing, and certification.

The OpenADR 2.0 Workshop focuses on providing a conceptual, as well as a detailed technical understanding of what OpenADR 2.0 is and how it works. Participants will become familiar with the OpenADR 2.0 technology; Certification Profiles a and b; the formal conformance certification program and the pre-certification tests and tools for these profiles and OpenADR 2.0 technology.

"Energy efficiency and demand response are complementary resources as utilities and end-use customers alike are working to manage energy," said Phil Welker, PECI Executive Director. "The OpenADR standard will continue to play an important role in realizing the benefits of Smart Grid infrastructure, giving utilities and their customers a flexible infrastructure to build on."

"OpenADR 2.0 brings reliability, predictability and lower costs to demand-response solutions for commercial, industrial and residential applications," said Dave Jollota, QualityLogic president and CEO. "We're thrilled to help companies get started with this important Smart Grid standard through training, as well as certification tools."

For more information about the class, visit www.qualitylogic.com, and to register, please visit http://storefront.qualitylogic.com/p-92-open-enrollment-training-workshops.aspx.

ABOUT QUALITYLOGIC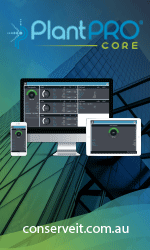 QualityLogic was selected by the OpenADR Alliance to develop a conformance and interoperability test tool for OpenADR compliant products, and by Itron to develop and conduct testing for its ChoiceConnect® ERT® Certification Program. QualityLogic is the testing partner for the Pacific Northwest Smart Grid Demonstration, the largest project of its kind in the U.S. The Company offers interoperability, conformance, and certification test solutions for other Smart Energy technologies and is an active participant in Smart Grid standards activities, including the OpenADR and ZigBee Alliance, Consortium for SEP 2 Interoperability, UCA OpenSG, SGIP, GWAC, MultiSpeak and others.

Departments ranging from IT to Marketing look to QualityLogic to ensure the quality of their websites, provide independent validation of competitive advantages, and develop and execute certification programs for their partners.

For more information, visit www.qualitylogic.com.

ABOUT PECI

PECI is a leader in the field of energy efficiency solutions, with expertise in designing and delivering programs for utility and government agency clients. Through sustained market and customer engagement, PECI achieves persistent energy savings and reaches millions of residential, commercial and industrial customers. A nonprofit corporation dedicated to creating the new energy economy, PECI was founded in 1979 and has offices in Portland, Oregon as well as Northern and Southern California. To learn more visit www.peci.org.


---


[Click Banner To Learn More]
[Home Page] [The Automator] [About] [Subscribe ] [Contact Us]