---
Home Automation Market (Lighting, Safety and Security, Entertainment, HVAC, Energy Management)
- Global Industry Analysis, Size, Share, Growth, Trends, and Forecast, 2013 – 2019

Home Automation Market – Global Industry Analysis, Size, Share, Growth, Trends, and Forecast, 2013 – 2019," the market was valued at USD 3.6 billion in 2012 and is expected to reach USD 16.4 billion by 2019, growing at a CAGR of 24.6% from 2013 to 2019.
Underpinning demand for a universal solution, which is easy to install and integrate with different sub-systems in a home has induced a disruptive growth phase in the industry. Broadband service providers, telcos, utilities and others, who are entering the market with packaged/bundled services, have further intensified competition in the market. This has made end-consumers as final beneficiaries, who are able to reap benefits of price competitiveness. However, with entry of large number of players across all levels of supply chain, the market has been witnessing a piling of too many solutions available to end consumers. Subsequently, proprietary platform based systems have outnumbered the open-platform systems which has made things complex for end-users.
Standing at the point of inflection, home automation market is estimated to see North America retain its position as the largest market. Revival of construction activities, especially on new residential buildings and renovations, is expected to support market growth in the region. Of all the applications of home automation systems, growing consumer preference for safety and security solutions is expected to result in 'safety and security segment' dominate market growth across all these regions. Energy management and HVAC automation systems too are expected to see a similar growth phase towards second half of the forecast period. Deployment of smart meters and need to curb household energy bills is further expected to drive the demand for such systems, especially in Europe and North America, which are at the forefront of smart meter installation.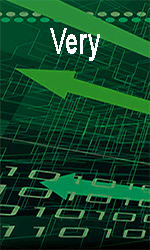 Among networking platforms available, wireless systems are estimated to account for more than half the market share. Their revenue contribution is further expected to increase with the growth of alliances such as Zigbee, Z-Wave, and KNX. However, with the potential entry of Wi-Fi Direct and its possible adoption by Apple may disrupt expected market gains by other wireless technologies in the market. This is even expected to bring DIY type of automation solutions to the forefront of the home automation market, which till now was dominated by luxury systems, with mainstream systems and managed automation services showing promising growth signs. Amidst growing popularity of wireless technologies, power-line and fixed-wire home automation systems are forecast to see decline in market share.

View Full Report With TOC@ http://www.researchmoz.us/home-automation-market-global-industry-analysis-market-size-market-share-growth-and-forecast-2011-2018-report.html


---

[Click Banner To Learn More]
[Home Page] [The Automator] [About] [Subscribe ] [Contact Us]