---
NV Energy Utilizes BuildingIQ to Increase Customer Engagement with mPowered Optimization Program

BuildingIQ's Predictive Energy Optimizationtm integrates energy efficiency and autoDR for commercial customers to deliver significant load reductions without impacting comfort

San Francisco – October 29, 2013 – BuildingIQ, a leading energy management software company, today announced that NV Energy has successfully implemented a new program using its integrated energy efficiency and automated demand response (autoDR) solution. NV Energy has enrolled some of its largest customers in Las Vegas, including casinos, government and commercial buildings. BuildingIQ's cloud-based software, which incorporates Predictive Energy Optimizationtm, receives electronic signals from NV Energy, and automatically manages demand response events for customers without disruption to comfort or operations. NV Energy has reduced peak HVAC power consumption in buildings by as much as 20 percent on DR event days. The program has significantly lowered on-going daily HVAC energy use for customers by 10 to 18 percent compared to baseline.

The incorporation of BuildingIQ is part of a larger customer engagement program for NV Energy as part of its mPowered Optimization program, in which customers receive access to the software and associated energy savings in return for participating in DR events. The innovative program was launched this summer and has already boosted energy efficiency in its customers' facilities, while providing significant peak load reductions for the utility. M Resort Spa Casino, a Forbes Travel Guide four star resort and casino in Las Vegas, has deployed BuildingIQ in its offices, conference space, restaurants and casino areas and has realized significant results in the first few months of the program, achieving 12 percent energy savings in HVAC in September 2013. Energy usage has been optimized without sacrificing the comfort of guests, visitors or staff.

"In addition to our commitment to provide the best experience possible for our guests, we also put a heavy emphasis on meeting our sustainability goals," said Greg Stiles, Vice President of Facilities at M Resort. "BuildingIQ's software was seamlessly incorporated into our facility and has already delivered valuable energy savings without affecting occupant comfort during demand response events."

"BuildingIQ is a unique player in the smart buildings market, using its proprietary software to hunt for – and automatically take advantage of – untapped energy efficiency gains in commercial buildings in real time," said Eric Bloom, senior research analyst at Pike Research – a part of Navigant. "The need for automated, real-time response from commercial buildings will only grow as utilities face an increasingly difficult challenge of maintaining grid reliability cost-effectively. With autoDR capability built into its platform, BuildingIQ is poised for significant expansion in the utility sector, and its program with NV Energy is a key example of the promise BuildingIQ holds."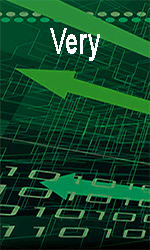 "NV Energy has taken a very integrated and forward thinking approach to increasing customer engagement and overall sustainability for some of its largest customers," said Michael Nark, president & CEO of BuildingIQ. "Our software adds a new level of intelligence to building management systems with performance that is superior to other energy solutions on the market. The results that NV Energy customers have already experienced using our software provides further validation for its energy saving capabilities."

To learn more about BuildingIQ, visit http://www.buildingiq.com/.

About BuildingIQ
BuildingIQ is a leading provider of advanced energy management software that actively predicts and manages HVAC loads in commercial buildings. As the only supplier of patent-pending Predictive Energy Optimizationtm technology, BuildingIQ's cloud-based solution is powering energy and operational savings in buildings across the globe with reductions in HVAC energy costs by as much as 25 percent. BuildingIQ delivers measureable results and has received backing from tier one industry leaders including Aster Capital (backed by Schneider Electric, Alstom and Solvay), the Venture Capital unit of Siemens Financial Services (SFS VC), Paladin Capital and the Energy Division of the Commonwealth Scientific and Industrial Research Organisation (CSIRO).

Recognized as a leader in its industry, BuildingIQ most recently was named winner of the 2013 Bloomberg New Energy Pioneers Award, Fierce Innovation Awards' "Best in Show", a 2013 Cool Vendor in Green IT and Sustainability by Gartner and listed on the 2012 Global Cleantech 100 and AlwaysOn Going Green Global 200.


---


[Click Banner To Learn More]
[Home Page] [The Automator] [About] [Subscribe ] [Contact Us]