---
With Help From eXtremeDB In-Memory Database, Schneider Electric Expands Market for Building Automation Systems
October 12, 2015 — McObject®, developer of the eXtremeDB® embedded database system product family, announced a key role for eXtremeDB in Schneider Electric's SmartStruxure Lite solution, a building automation system that is improving comfort and economic efficiency in small- to mid-sized properties, while overcoming the hesitancy of landlords in this market segment to adopt automation.

The price tag for installing building automation has often held back its use in smaller properties like schools and medical buildings. But SmartStruxure Lite is a game-changer, for several reasons. One big plus: it is wireless, lowering up-front hardware and labor costs and eliminating building downtime and business disruption during installation.

SmartStruxure Lite also simplifies building automation by embedding key system functions within its Multi-Purpose Manager (MPM). The MPM is a programmable controller, gateway, Web server and protocol translater that eliminates the cost of deploying and managing many separate pieces of equipment to perform these functions at different network nodes.

Like other "smart" networked gear, Schneider Electric's MPM devices need to sort, access and store data in real-time. To accomplish this, they incorporate eXtremeDB In-Memory Database System (IMDS) software. Data managed by eXtremeDB on the MPM devices includes communications/routing data; control variables and history; system status; sensor data (both raw inputs and results of processing); and state data for networked equipment such as HVAC, lighting and security system elements.

Embedding eXtremeDB into itsSmartStruxure Lite platform reduces the development cycle and simplifies future software updates. Thus it provides a faster time to market, reduced development costs and simplified software upgrades to the end-user.

After evaluating several commercial and open source database systems, eXtremeDB was chosen because of its innovative features, price point and increase in utilitization rate. Minimizing latency was a key requirement for the MPM device, particularly when routing control instructions between system components. As an in-memory database system, eXtremeDB manages records entirely in main memory – it never goes to disk. This results in performance that is faster than traditional database systems that are designed around persistent storage.

eXtremeDB also minimizes Schneider Electric's manufacturing costs for MPM devices. With its tiny code footprint of approximately 150K, eXtremeDB requires far less on-device memory than competing database systems. Its frugal use of CPU cycles typically supports use of a less powerful (and less costly) CPU. The ability to pass such savings on to the end-user is one reason Schneider Electric has succeeded with SmartStruxure Lite in a market segment of cost-conscious smaller building owners.

"SmartStruxure Lite's rapid uptake by owners of mid-sized and smaller properties is something no other building automation system has achieved before. eXtremeDB plays an important role in this success. In addition to its positive impact on our business, eXtremeDB is well-designed to solve the unique development challenges of data management for real-time embedded software," states Yann Kulp, Vice President of Smart Spaces.

"Since its introduction, eXtremeDB has been adopted for hundreds of development projects, and deployed in millions of devices ranging from portable audio players to jet avionics and telecom switches. With their need to maximize device performance while keeping a lid on manufacturing costs, Smartstruxure Lite's control devices present a classic eXtremeDB usage scenario. We're pleased eXtremeDB has proven an excellent fit for Schneider Electric's technology," said Chris Mureen, McObject chief operating officer.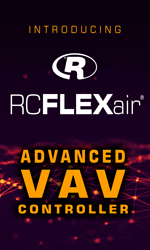 About McObject
Founded by embedded database and real-time systems experts, McObject offers proven data management technology used across a wide range of industries and market segments. McObject counts among its customers industry leaders such as BAE Systems, TradeStation, Siemens, Philips, EADS, JVC, Pentair, F5 Networks, CA, Motorola and Boeing. McObject, based in Federal Way, WA, is committed to providing innovative technology and first-rate services to customers and partners. The company can be reached at www.mcobject.com.

About Schneider Electric
Schneider Electric is the global specialist in energy management and automation. With revenues of $30 billion in FY2014, our 170,000 employees serve customers in over 100 countries, helping them to manage their energy and process in ways that are safe, reliable, efficient and sustainable. From the simplest of switches to complex operational systems, our technology, software and services improve the way our customers manage and automate their operations. Our connected technologies will reshape industries, transform cities and enrich lives. At Schneider Electric, we call this Life Is On.
www.schneider-electric.com/us

---


[Click Banner To Learn More]
[Home Page] [The Automator] [About] [Subscribe ] [Contact Us]