---
Green Building Expo - November 1st, 2017 9.a.m. - 6.p.m. EST

Welcome to Green Building Expo, Canada's premier virtual trade show for green building!

It's no surprise that Green Buildings + Architecture magazine is leading the way in cost-efficient virtual trade show technology for the green construction industry. After all, part of the magazine's mandate is to alert readers and advertisers to the latest sustainable development trends.

What we have planned is an affordable way for you to engage all of Canada in the latest green building endeavors.

Utilizing cutting-edge virtual trade show technology, we are pleased to announce Green Building Expo. This first-of-its-kind show will be held in "cyberspace" November 1st, 2017. The event itself will celebrate Canada's greenest and most successful building projects. Each exhibit will showcase sustainable construction solutions to the right attendees in a timely and cost-efficient manner. Participants will be able to exchange contact information with Canada's most active green building professionals. Our coverage area is Canada, but being held in cyberspace, exhibitors can reach out to a global audience to generate a high volume of leads and prospects.

Green Building Expo is budget-friendly for participating exhibitors and free for attendees.

Green Building Expo will bring together technology, materials, products, and service providers, builders, architects, developers, consultants, general contractors, engineers, interior designers, specifiers, project managers, manufacturers, distributors, suppliers, green investors, bankers, building owners, facilities managers, along with municipalities, expert organizations, governmental and regulatory authorities, utilities, international guests and other key stakeholders of green building projects; saving money and eliminating travel time, construction, logistics, and associated carbon emissions with physical meetings and trade exhibitions.
Bolstered by advance print and online media and advertising, Green Building Expo will enjoy a social media strategy using Facebook, LinkedIn, Twitter and others that will actively promote the event beforehand and during the event as well as provide follow up activities.

Why Exhibit?
For exhibitors Green Building Expo is the opportunity to highlight their leadership and commitment to sustainable building. It's also a chance to showcase their green offerings to a laser-focused group in the green building industry.

Exhibitors will have access to the following information:
• Number of visitors to their booth;
• Number of clicks on their brochures, products, videos, and posters;
• Contact details listed on each visitors;
• Downloaded content;
• Site traffic, unique and total visits;
• Number of visitors contacted in chat.

Why attend?
Exchange contact information and interact with Canada's most active green building professionals, solely by using digital technology.

Be "green" and save: Attend the show without wasting time and money on travel.

Product manuals, demos, brochures, posters, videos and other informational material can be conveniently downloaded by visitors to be saved permanently.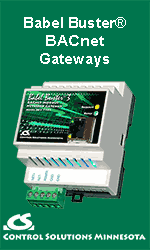 Attendees and exhibitors can easily interact through text, audio and video capabilities. The functionality allows both one-on-one and group conversations, thus allowing for meaningful discussions.

Attend expert webinars and keep up to date with the newest products and technologies – all only a click away.

Learning @ Green Building Expo

Plan to attend Achieving Net Zero free sessions taking place in the Auditorium on November 1st, 2017 at 11 a.m. presented by Svend De bruyn and Erik Janssen from TRCA.

The show will run "live" on November 1st, 2017, but individual booths will remain active for six months and available online 24/7. When not staffed exhibition booths function as a website and the exhibitors can still have the visibility and availability of their information.

You are welcome and encouraged to forward this invitation to your community of green building advocates. We are confident you and they will find this an interesting and rewarding event.

For additional information about the first Canadian virtual trade show for green and sustainable building, contact Executive Managing Director Giulio Marinescu at 416.250.0664.

Web / www.green-building-expo.com / giulio@green-building-expo.com

---


[Click Banner To Learn More]
[Home Page] [The Automator] [About] [Subscribe ] [Contact Us]