---
WebGen Systems Recognized by Frost & Sullivan for Customer Value Enhancement in Building Technologies












Boston, MA — Frost & Sullivan presented WebGen Systems, Inc. with the 2005 Customer Value Enhancement Award at the third annual Customer Value Enhancement Awards Banquet for maximizing its clients' value proposition through an integrated marketing management approach that blends the delivery of service and quality together with pricing strategies.
While most building technology companies are focusing on outmoded systems, metrics, and strategies rooted in their product-centered view of the world in order to grow, WebGen has created and focused on a dynamic business model and a strategic framework designed to maximize the total lifetime value of its customer base.
"WebGen offers "intelligent use of energy" (IUE) for better energy management and more energy savings in building facilities," says Frost & Sullivan research analyst Sapan Agarwal. "It provides its customers with a complete dynamic energy management solution to manage the whole energy cycle through procurement, operations, optimization, and financial reporting."
In 2004, WebGen Systems witnessed a 100 percent increase in revenues and over 50 percent increase in the company's installed base of 30 million square feet from the previous year. It achieved this mainly by avoiding the "commodity zone" that offers lower costs and less profit. Instead, WebGen set high industry benchmarks in adding value for clients through their proactive, comparison defying approach to energy management.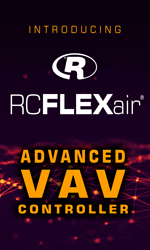 WebGen Systems' client list has doubled since 2003, primarily due to the company catering to financial institutions and corporate establishments as well as making rapid inroads into other sectors such as institutional and government facilities.
Costs remain a prime concern for end-users, especially for corporate America with customers seeking the highest quality at the lowest possible price. This forces companies to continually slash prices and refrain from adding expensive new features and amenities. WebGen has emphasized its long-term success strategies by focusing on new forces shaping sales and marketing. The company offers multiple pricing options, allowing customers to choose those that best suit them.
Further, creating value for customers is proving vital for success in today's markets as global competition offers everyone a choice of equally competent suppliers. WebGen Systems integrate value-added processes through a powerful combination of reputation, performance, customer, and product portfolios along with a network of third-party relationships. "WebGen's business acumen, foresight, and aptitude for acting quickly when the need arises are
exemplified in its partnerships with companies such as Echelon and Millennial Net," notes Agarwal. "The former contribute better integration of products and systems, and the latter inroads into emerging wireless technologies."
WebGen Systems was also the platinum sponsor for BuilConn 2005 and has actively participated in BuilSpec. These are two popular forums for the dissemination of information to the industry as well as within specific communities. Such partnerships demonstrate WebGen Systems' commitment to stay ahead of the technology curve and offer 'best-in-the-class' products and services and simultaneously generate much needed awareness regarding improved control solutions.
---


[Click Banner To Learn More]
[Home Page] [The Automator] [About] [Subscribe ] [Contact Us]