---
LonMark International Announces Series of Free Education Webinars
Topics Include: Streetlighting, Renewable Energy and Open System Solutions

SAN JOSE, CALIF., Sept. 05, 2013- LonMark International®, a non-profit association for the certification, education and promotion of interoperability standards for control networking, today announced three 60-minute live educational, non-promotional sessions that will discuss the key trends and the challenges relating to street lighting, optimizing microgrids and the benefits of open system solutions.

Oct. 1, 2013; 8AM PDT: Open Streetlight Control Systems
Streetlights provide safe roads, inviting public areas and enhanced security in our homes, businesses and city centers. However the number of streetlights in a city and their wide geographic distribution make it expensive and difficult to maintain on regular basis. Today there are several proprietary solutions for cities to implement, but more than 20 manufacturers have adopted an open system to control both individual light points and entire streetlight cabinets. In this session learn how this system and the new LonMark Smart Lighting Controller profile based on the ISO 14908 protocol offers significant energy and maintenance savings to cities in 15 countries. Register today.

Presenter: Christophe Orceau, General Manager, Streetlight Vision

Nov. 12, 2013; 8AM PST: Optimize Renewable Integration through MicroGrids
Renewable energy can be much more than just another source in the energy mix. Since renewable sources of electricity generation can usually be built near the point of consumption and don't rely on fuel transported a long way, they provide new opportunities to make a society less vulnerable. Systems can be built that combine on-site renewable energy with uninterruptible power supply, thus working as independent microgrids during power cuts. In areas without grid connection, similar technology can be used to lower the traditional dependence on diesel fuel there. This webinar will explain how using open control systems based on the ISO 14908 protocol can communicate via existing power lines on the site, can bring several advantages to these applications and help optimize them. Register today.

Presenter: Sven Ruin, Consultant for TEROC and LonMark Ambassador

Dec. 10, 2013; 8AM PST: Crossing the Chasm: Combining BACnet Controllers and LONMARK Devices in a Heterogeneous System
This session provides insight into how BAS/BMS systems are specified and deployed using BACnet IP at the BMS tier and LONMARK certified BAS field devices. Specifiers often require BACnet at the top level in two-tier network architectures. However, integrators are using LONMARK certified devices, which deliver definitive a more compelling interoperable framework. Together, system designers are recognizing the full life-cycle benefits of open system solutions using a combination of these two ISO standard protocols. This webinar will discuss basic system architecture design, specification compliance, and approaches to greater interoperability, reliability and flexibility. Register today.

Presenter: Mike Gibson, Technical Director, LONMARK International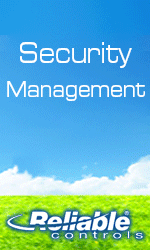 Attendees can ask questions live at the end of the presentations.
NOTE: The webinars will also be recorded and posted to the LONMARK website for future reference.

About LONMARK International
LONMARK International is a non-profit corporation supporting the testing and certification of products, people and companies supporting the ISO/IEC 14908 body of standards. Its nearly 350 members manufacture, distribute, develop, install or use systems based on these standards. LONMARK International provides peer-review based certification guidelines and testing for products, people and companies. There are over 500 interoperable products certified and listed on the LONMARK website and over 680 people have been certified as LONMARK Certified Professionals. For more information about LONMARK International, please visit www.lonmark.org.

LONMARK and the LONMARK logo are registered trademarks of LONMARK International in the U.S. and other jurisdictions.


---


[Click Banner To Learn More]
[Home Page] [The Automator] [About] [Subscribe ] [Contact Us]