---
43 Percent of Energy Leaders Plan to Invest More in Efficiency Next Year, According to Schneider Electric Survey

Survey Results Provide Insight into Goals, Investments, Future of Energy Management

PALATINE, Ill. – September 4, 2013 — Forty-three percent of energy leaders say their investment in energy efficiency next year is projected to be more than it was last year, according to survey results released today by Schneider Electric. Twenty-two percent said their projected investment would stay the same, and 10 percent reported their investment would be less than last year.

The survey, conducted in June at Schneider Electric's Xperience Efficiency events in Washington, D.C. and Dallas, includes responses from 369 leaders in energy efficiency from business and government sectors and was intended to provide insight into the future of energy efficiency and challenges organizations face.

"Energy efficiency is the first and best fuel source we have to meet our nation's growing energy demands and use our energy more effectively," said Chris Curtis, President and CEO, North America Operations, Schneider Electric. "It's good for job creation and the environment, and allows companies to cut costs along with their consumption. With the majority of respondents reporting energy efficiency investments to be the same or more than last year, it's clear that the benefits of energy efficiency are speaking for themselves."

Sixty-four percent of respondents reported energy cost savings as the biggest driver impacting energy management investment decisions. Government incentives came in second with 10 percent, followed by government policies and industry standards with 8 percent, executive mandate with 6 percent and brand image with 5 percent.

The majority of respondents, 63 percent, reported they had invested in energy efficiency programs in the past 12 months. Specifically, the two most common energy management practices that respondents' organizations have adopted in the past 12 months were tracking and analyzing data (29 percent) and energy audits (also 29 percent).

The respondents also shared their thoughts on which energy management approaches will take hold in the next five years, predicting that building automation (24 percent), efficient lighting (21 percent) and data center efficiency (16 percent) would become the most popular.

Other significant survey findings include:
• 41 percent of respondents cited tax credits or incentives as the energy policy that has had the greatest impact on improving energy efficiency in their organization.
• 60 percent of respondents said that they have someone in their organization responsible for energy management.

"While these results show good progress, we have a significant opportunity to do more," concluded Curtis. "The U.S. currently ranks ninth in energy efficiency among the largest global economies, according to the American Council for an Energy-Efficient Economy. This is unacceptable. We have many opportunities right now -- practical, tangible actions any business, government or homeowner can take -- to improve efficiency with a quick return on investment and immediate results."

Xperience Efficiency 2013 took place in the Washington D.C. area from June 4-6 and Dallas, Texas from June 18-20. A free event, it brought together customers, partners and governments to collaborate and share knowledge on how to solve energy and sustainability challenges. The event focused on the latest integrated energy and sustainability trends, and solutions that deliver energy management, energy access, and business process performance answers across the energy value chain -- impacting the future of efficiency at home, at work, across the grid and in towns and cities.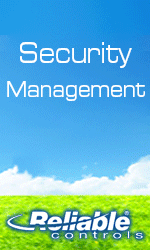 To learn more about Schneider Electric's thought leadership in energy management and energy efficiency, visit http://www.schneider-electric.us/. To view the corresponding infographic and blog post visit: http://blog.schneider-electric.com/?p=9990.

Methodology
This survey was commissioned by Schneider Electric between June 4, 2013 and June 20, 2013 to gather feedback on energy management and energy efficiency in the North America region. It was taken by 369 people at Schneider Electric's Xperience Efficiency events, specifically 204 people in Washington, D.C. and 165 people in Dallas. The survey included 9 multiple choice questions. Responses have been analyzed by Global Resource Optimization (GRO) in association with Text100.

About Schneider Electric
As a global specialist in energy management with operations in more than 100 countries, Schneider Electric offers integrated solutions across multiple market segments, including leadership positions in Utilities & Infrastructure, Industries & Machines Manufacturers, Non-residential Building, Data Centers & Networks and in Residential. Focused on making energy safe, reliable, efficient, productive and green, the company's 140,000 plus employees achieved sales of 30.8 billion US dollars (24 billion euros) in 2012, through an active commitment to help individuals and organizations make the most of their energy.

www.schneider electric.com
---


[Click Banner To Learn More]
[Home Page] [The Automator] [About] [Subscribe ] [Contact Us]