---
The City of Boston Invests in EEMS

The City of Boston (USA) continues to set the bar high for its sustainability and energy efficiency programs. Galvanized by the Mayor Thomas Menino's goal of reducing greenhouse gas emissions by 25 percent by 2020, the City has invested in a number of programs and technologies, including the purchase of an Enterprise Energy Management Software (EEMS) system.

The EEMS will help the City find energy savings opportunities on its $57M yearly energy expense for its 250 facilities and 64,000 streetlights. Major functionality of the EEMS includes better and easier allocation of monthly utility bills to budget owners, calculation of GHG emissions, tracking of energy efficiency projects, and the management of interval data at individual sites. After a competitive evaluation, the City selected Schneider Electric. (Disclosure: Groom Energy assisted the City in defining its requirements and the developing of its RFP).

In addition to the EEMS, the City has adopted LED lighting for streetlights, developed Renew Boston, an innovative network of energy efficiency and alternative energy service provision, and secured approved for Building Energy Reporting disclosure.

Already recognized as one of the more progressive cities in terms of sustainability and energy efficiency, this investment in an EEMS helps the City take its program to the next level of maturity and achievement gives management better tools to drive a culture of energy accountability.

The City is an excellent example of the power of energy reduction and GHG reduction goals established by senior management. The Mayor's commitment to GHG reduction has directly translated into action throughout the entire organization. Leadership counts.

Webinar -- How to Cost Effectively Get Energy and Billing Data for 1,000+ Facilities: Case Study with Cox Enterprises. Monday Sep 30, 1p EST.

Obtaining energy data for thousands of facilities is the largest cost element of successful corporate energy management deployments. For large organizations, securing billing and interval data from hundreds of facilities can account for 50% or more of a project budget. Corporate energy managers, IT professionals, EHS managers and Sustainability leaders will learn on this webinar how Cox Enterprises reduced their energy data cost by 80%. Moderated by Paul Baier from Groom Energy, the webinar speakers include executives from Cox Enterprise and Urjanet. Register here.

Notable News
- 10% of largest firms generate 73% of Carbon Emissions (EL)
- Data connectivity among disparate systems (EMS, BMS, etc.) is challenged by consistent data definitions. Project Haystack is an open source effort to solve this problem for building data and is supported by Can2Go, Cimerics, Daintree, Skyfoundry, and others.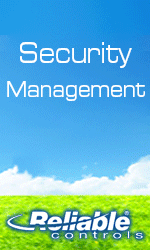 Upcoming Speaking Events for Paul Baier
- Sep 19, Urjanet Customer Conference
- Oct 9, Edison Electric Institute, Key National Accounts Workshop, talk entitled "Enterprise Energy Management -What is it and how do you use it?"

Groom Energy Research Reports (Fee-based reports)
We publish three reports that have become the definitive industry guides for companies considering purchases of different technologies.
• The 2013 Enterprise Smart Grid with a Corporate Buyers' Guide for Energy Management Software report provides an overview of the energy management software market and provides vendor overviews for 48 vendors.
• 2013 Buyers' Guide to Enterprise Carbon Accounting and Sustainability Software. We name 5 vendors as leaders.
• Enterprise LED 2012: Commercial and Industrial Market Trends, Opportunities & Leading Companies. Pricing, trends and applications of LED lighting in commercial and industrial settings.
Paul Baier is Vice President of Sustainability Consulting and Research at Groom Energy Solutions http://www.groomenergy.com

---


[Click Banner To Learn More]
[Home Page] [The Automator] [About] [Subscribe ] [Contact Us]