---
ECI's McGowan Named an Association of Energy Engineers Fellow

John J. "Jack" McGowan will be awarded recognition as an Association of Energy Engineers (AEE) Fellow at a ceremony during the World Energy Engineering Congress in Washington D.C. on September 25, 2013. McGowan is being recognized as an AEE Fellow because of his significant contributions to the energy management and alternative energy industry. McGowan is President of Energy Control Inc., a Division of OpTerra Energy, an award winning Energy Service Company (ESCO). McGowan was selected to be an AEE fellow due to outstanding accomplishments in energy management including efficiency and renewables. Energy Management is a professional endeavor encompassing planning and operations to bring about optimum energy use in buildings and industry. McGowan was inducted into AEE's International Energy Managers Hall of Fame in 2003 and named 1997 "International Energy Professional of the Year". Other awards include Sustainable Leadership Award in 2012 from the New Mexico Business Weekly and Green Chamber of Commerce, the EarthRight Award from Delta Controls in Vancouver, Canada in 2008 and Newsmaker of the Year by automatedbuildings.com in 2007.

McGowan earned a Master of Arts in Public Administration with an energy management concentration in 1980. That credential qualified him to serve as Director of New Mexico's Energy Conservation and Management Division under Governor King in 1990. McGowan held positions with Fortune 500 and mid-size enterprises in the energy and technology space, and joined ECI in 2000. As President and CEO, he led ECI through a decade of sustained growth, and was named to the Flying 40 list of fastest growing New Mexico companies for six years. ECI won a 2008 American Business Award, sponsored by Dow Jones and Wall Street Journal, as Best Overall U.S. Company with less than 100 employees. McGowan led ECI through acquisition by OpTerra Energy in 2010 with investment capital from GFI Energy Group, part of Oaktree Capital Management's $77 billion investment portfolio. He continues as ECI President.

McGowan has become known as an energy and buildings futurist, and was voted by his peers for the 2006 "Buildy" Visionary Award at Builconn Intelligent Buildings conference. His contributions to the energy industry include educating a worldwide audience on trends in emerging energy and buildings technology by authoring five (5) books and 200+ articles and technical papers. Over three decades he has published on topics at the forefront of the industry including; energy management, building intelligence, Internet-enabled buildings, Smart Grid and Smart Cities. He has also been invited to speak and chair sessions at national and international energy events. Due to McGowan's technology and energy expertise, the U.S. Department of Energy (DOE) asked him to be a founding member of, and to later Chair, the GridWise Architecture Council www.gridwiseac.org on Smart Grid. Bob Galvin, Former Chairman of Motorola, invited him to join the Galvin Electricity Initiative, Team of leaders, and to lead a New Mexico effort he endowed for consumer education on Smart Electricity, and promoting policy initiatives to transform the electricity business http://www.galvinpower.org/media/releases/new-mexico-economic-development-dep

Background

McGowan has been an AEE Member in good standing for over 30 years. The AEE Fellow also acknowledges his Industry recognition from other organizations such as The Governing Institute, who recruited him to join an impressive faculty of Senior Fellows. As a Governing, Senior Fellow, McGowan is part of a diverse group of highly regarded professionals with vast experience in the public sector, and expertise in the crucial issues and challenges facing local governments and states. He was recruited for expertise in energy and sustainability www.governing.com/gov-institute/fellows to work on a Smart Cities initiative called FutureStructure.

McGowan served as Founding Co-Chair of the U.S. Department of Commerce, National Institute of Standards and Technology Building to Grid Working Group. McGowan has worked with utilities, government and industry across the U.S. on Demand Response and Smart Grid Projects for buildings. In New Mexico, McGowan has actively engaged with the New Mexico Green Grid Collaborative, Rebuild New Mexico and AEE. He sits on Technical Advisory Boards and is a Contributing Editor with several magazines. McGowan is a Certified Energy Manager (CEM), Certified Cogeneration Professional (CGP), Certified Lighting Efficiency Professional (CLEP), Certified Demand Side Manager (CDSM) and a Certified Energy Auditor (CEA).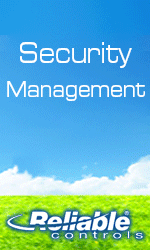 As an Energy and Buildings Futurist, McGowan has published and been a speaker at events over thirty year. He published two books on energy management in the first decade after earning his M.A. These books emphasized an "energy technology future" where Intelligent Buildings use automation technology to optimize energy use and cost. Continued focus on automation and computer data communications led to McGowan authoring the definitive text on using computers to access building energy information over computer networks in 1992. This was just two years after Tim Berners-Lee created the term "World Wide Web" and long before the "Web" was available in buildings. This work resulted in invitations to conduct seminars and speak on energy and Intelligent Buildings throughout the U.S. and Southeast Asia beginning in the early 1990's. With the advent of the Web, McGowan leveraged his computer network knowledge, and introduced the term "Dashboard" to the buildings industry. A Dashboard is a Web-based tool that provides real-time information on comfort and efficiency. His work on Smart Grid, included Chairing the GridWise Architecture Council, a national think tank of experts defining the technology and solutions that would enable transformation of electricity. He continued that work with the Galvin Electricity Initiative. McGowan continues to be a sought-after speaker and is invited to present numerous national and international events each year. He has also taught in the Schools of Architecture and Public Administration at the University of New Mexico and Master of Business Administration coursework in Business at the University of Phoenix.

For more on Energy Control Inc. (ECI), please go to www.energyctrl.com

---


[Click Banner To Learn More]
[Home Page] [The Automator] [About] [Subscribe ] [Contact Us]