---
GreenPeak releases new, ground-breaking Family Lifestyle Systems

Sensor/Cloud based Lifestyle Systems to accelerate the growth of Smart Home networks
'Senior Lifestyle' first to roll-out in large volumes
Utrecht, The Netherlands - 02 September 2014 - GreenPeak Technologies, the industry leading Smart Home semi-conductor/system company, today announces a family of new, ground-breaking sensor and cloud based intelligent systems for Family Lifestyle integrated with Social Media. The first release is a Senior Lifestyle System that empowers children and their elderly parents to privately and securely share lifestyle information, enabling the seniors to feel safe and live longer at home independently, while their children feel secure that their parents are well. The Senior Lifestyle system is currently being rolled out to consumers in Germany and China via Service Operators, such as cable operators, telco's, and large retailers.

GreenPeak's Family Lifestyle Systems are built around a set of wireless ZigBee sensor nodes located throughout the home and connected via an internet gateway to a cloud based self-learning algorithm with advanced behavior pattern recognition capabilities, that learns the normal day to day activities and behavior of people in their home. When irregular behavior or exception situations are identified, family or friends will be notified via a smart phone application that can be integrated with online messaging and social media platforms like Facebook, WhatsApp, WeChat and QQ. In this way, these Lifestyle Systems keep family members and loved ones informed, wherever they are, on how they are doing. With a growing number of elderly people wishing to continue living in their own home longer, the need for smart assisted living solutions is rapidly increasing.

The essential elements of the system are the ease of installation and the unobtrusiveness, providing privacy and security. The wireless sensors can be installed in specific places in the home in a matter of minutes, from where they connect via a gateway to the cloud over the internet. Over a period of a few weeks and based on the inputs of the sensors, the system automatically learns to identify normal behavior: no programming of rules to define exception situations is required. After the learning period, the system is able to separate normal inputs from abnormal situations and can create alerts via messaging systems and Social Media applications, with which it can be integrated. The system is also totally unobtrusive. It does not require people to wear devices and does not require cameras, preserving privacy, while at the same time is very effective in creating peace of mind for elderly people and their families.
'The system also provides general information and longer term behavioral trends. For instance, the system will identify and report when a person gradually starts to move slower. The system has been intensively tested in care environments, has won various awards for top quality home care and is now also available for consumers.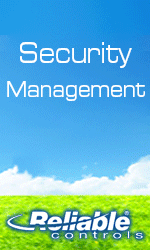 Senior Lifestyle Systems and the related cloud and expert applications are currently in trial in both Germany and China through the Service Operators and are expected to scale up in volume roll out later this year, allowing Service Operators to offer new exciting services to their subscribers. In the next phase, other Family Lifestyle applications will be added. Junior Lifestyle, monitoring babies, infants and children is the next in line to help families watch over their loved ones, directly linking the Smart Home and Social Media.

About GreenPeak Technologies
GreenPeak Technologies is a fabless semiconductor/system company and the leader in the IEEE 802.15.4 and ZigBee market with a rich offering of semiconductor products and software technologies for Smart Home data communications and the Internet of Things.
The GreenPeak founders have significantly contributed to the invention of WiFi and made it into a commercial success, used by several billion people today. GreenPeak is recognized as a leader in developing new wireless technologies for consumer electronics and Smart Home applications, demonstrating rapid growth and adoption by major customers.
GreenPeak is privately funded. It is headquartered in Utrecht, The Netherlands and has offices in Belgium, China, France, USA, Japan and Korea.
For more information, please visit www.greenpeak.com.
---

[Click Banner To Learn More]
[Home Page] [The Automator] [About] [Subscribe ] [Contact Us]