---
Sensara and GreenPeak join forces in the development of a new, ground-breaking Family Lifestyle System

Utrecht, The Netherlands - 03 September 2014 - Sensara, a Dutch company specialized in intelligent sensor network technology, today announced it has entered into a strategic partnership with GreenPeak Technologies to provide integrated solutions of contactless, self-learning monitoring technology for the Senior Lifestyle System, Sensara's first Family Lifestyle Solution.

GreenPeak Technologies, the industry leading ZigBee Smart Home semiconductor/system company, has announced a family of new, ground-breaking sensor and cloud based intelligent systems for Family Lifestyle integrated with Social Media.

The first release is a Senior Lifestyle System creating a Social Media environment with applications on tablets and smart phones, where children and their elderly parents are automatically sharing lifestyle information, enabling seniors to feel safe and live longer at home independently, while their children feel secure that their parents are well.

This Senior Lifestyle Solution uses small and unobtrusive wireless sensors to help informal caregivers to keep a caring eye on elderly family members or friends who live independently. It was developed for every family that wants to support and stimulate their parents' independence – while keeping an unobtrusive eye on their health and welfare.

When elderly people live alone and something happens, it can sometimes take a while before somebody notices.
In contrast, intelligent algorithms can be always on watch to inform family and friends when something might be wrong. For example when someone fails to return home in the evening, or when unusual inactivity occurs which could be caused by an accident, stroke, or illness.

Long term changes in senior behavior can be hard to detect, because they often evolve slowly, without warnings or big events. The patented intelligence of the Senior Lifestyle Solution keeps track of the senior person's lifestyle trends and detects unusual behavior in time to act before anything life threatening occurs. With the Sensara algorithms, up to 6 separate life trends can be monitored, based on the privacy settings that users define. The user remains fully in charge of what activities the system monitors and what it does not.

The Senior Lifestyle System App with notifications on iPhone - children and their elderly parents are automatically sharing lifestyle information, enabling seniors to feel safe and live longer at home independently, while their children feel secure that their parents are well.

Combining advanced home sensors with the convenience of a smartphone app, it enables caregivers to stay up to date with how their family member is doing. Safely. Without worry. Without interfering in their day to day lives.

Irek Karkowski, the CEO of Sensara, spent more than 14 years on international research on monitoring technology for independent living for seniors.

"GreenPeak is the Industry leader in ZigBee technology and Smart Homes. We are very excited to partner up and to jointly address the challenges of ageing societies." says Karkowski.

"Smart assisted living solutions will be one of the fastest growing Smart Home applications and we are delighted to team up with Sensara." says Cees Links, Founder & CEO of GreenPeak Technologies, "Senior Lifestyle applications are an exciting, fast-moving space to be involved in. This solution provides peace of mind, while respecting privacy. It is a simple to install, low cost solution that can help elderly people to comfortably and safely live at home while providing tranquility of mind for their children and family."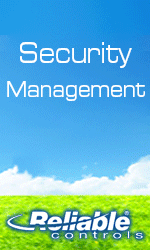 About Sensara
Sensara BV is a Dutch Company, specialized in the development of self-learning, intelligent home monitoring solutions with a strong focus on accuracy and user experience. Sensara BV is a 100% owned subsidiary of Dutch Domotics BV, a company which is specialized in intelligent, contactless and privacy friendly monitoring solutions for professional care homes.

All products developed by Sensara and Dutch Domotics are patented and based on more than a decade of international research. For more information, please visit www.mysensara.com
About GreenPeak Technologies
GreenPeak Technologies is a fabless semiconductor/system company and the leader in the IEEE 802.15.4 and ZigBee market with a rich offering of semiconductor products and software technologies for Smart Home data communications and the Internet of Things. The GreenPeak founders have significantly contributed to the invention of WiFi and made it into a commercial success, used by several billion people today. GreenPeak is recognized as a leader in developing new wireless technologies for consumer electronics and Smart Home applications, demonstrating rapid growth and adoption by major customers. GreenPeak is privately funded. It is headquartered in Utrecht, The Netherlands and has offices in Belgium, China, France, USA, Japan and Korea.
For more information, please visit www.greenpeak.com.


---


[Click Banner To Learn More]
[Home Page] [The Automator] [About] [Subscribe ] [Contact Us]