---
Council Global is open for business.

Rob van Kranenburg, Founder and Board Member at Council Global

Dear all,

When I started Council and this Linkedin Group, back in 2009, I could predict that #IoT would be a key driver by now, and that it was clear that we were facing one of the biggest challenges of our times; how to live together with machine intelligence and prosper both.

Harder to predict was the strange scope and form. #IoT is everywhere around us, however it is still quite niche when it comes to broader IT and business practices in general.

The first wave - cost cutting, efficiency and predictive maintenance has not yet reached the majority of companies and institutions. The second wave where we see real enduser wins in smart parking, lightning… is only just happening and the third wave - full integration of data from the BAN, LAN, WAN, VWAN; read wearables, smart home, connected car and smart city - is not yet in sight as we have silos, walled gardens and a legacy of sets of unproductive business practices.

We need to serve all situations as they are existing in the same space at the same time.

There is very little business intelligence backed by a vision informed by the fact that IoT is a 40/50 year old operation happening as #IoT and not as #AmI, or #ubicomp or #pervasive computing, that it has massive socio-economic and psychological repercussions that need to be managed. From now on we live in a Fluid Society as Rasmus Blom, Founder & Member of the Board calls it. Every situation is in constant disruption and dynamics. Business models can change with every new customer.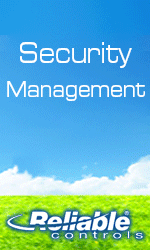 That is why you need #IoT glasses, showing you where your company, your institution, your VC fund is in 3 to 5 years if you act and where it is (or rather where it no longer is ) if you do not act. Through dedicated co-creation workshops with each and every layer or level in your operation we help you see a clear course of action.

Council Global has shown IoT thought leadership since 2009. Through pioneering, executive experience, from global corporate IoT first movers. Through the IoT Council think tank with 250 thought leader members, in every industry. We've tried the transformation ourselves, failing and succeeding. We bring you brilliant minds, deep expertise and real industry experience from global corporate digital transformation and IoT innovation activities.

CG is open for business!


---


[Click Banner To Learn More]
[Home Page] [The Automator] [About] [Subscribe ] [Contact Us]