About Contractor Corner
We started "Contractor Corner" to amplify the Automation Contractors' valuable time with a free service provided in a new virtual corner of our web resource. In this corner we will keep contractors on top of new products, installation methods, industry trends, articles, industry developments, plus provide connections to the latest online equipment pricing. Industry product and service providers want your business and their advertisements will allow us to provide this free service. We want to create an environment that will be useful to you.
If you have time for a larger overview of our Automation Industry check out the rest of the site and the latest issue of
THE AUTOMATOR

[Click Banner To Learn More]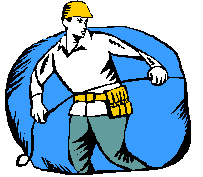 We first considered forming yet another organization to allow the control contractors of the world to interact, but came to the conclusion that the last thing busy contractors needed is another due paying organization that takes of your time rather than gives you the information you need. It is our intention to provide this service at no cost to you, through the support of our sponsoring industry product and service providers' advertising, and linkage to their valuable web resources.
Some of the resources linked to this page are also part of the main resources section of the site. We hope to provide customized easy linkage to common information that we feel will be of interest to Contractors. Linkage to over 300 industry sites, 50 software sites, online training, events, want ads, and search site search engine are a start at these resources.
Our job is to bring you up todate information in a organized manner that allows you to keep informed with the least amount of time and effort.
Your feedback will help us improve this resource. Please send comments and suggestions to ContractorCorner@AutomatedBuildings.com
---


[Click Banner To Learn More]
[Home Page] [The Automator] [About] [Subscribe ] [Contact Us]