Contractor Corner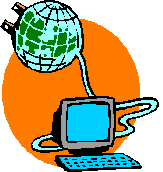 Building and Enhancing Your Web Site
Being today's contractor includes owning and maintaining your own web site. AutomatedBuildings.com will provide you examples of other contractor's web sites and give you space on our site to link your site to ours. We will provide discussion about what makes good sites and help new web users get started. Industry feedback discussion and good example will help us all develop the necessary skills to communicate using this medium.

[Click Banner To Learn More]
Owning and operating your own web site is the only way to stake claim to your virtual space and to provide your address in a URL to your clients and our industry. It allows your clients a place to learn more about you and your services plus your successes and your resources. Encouraging your clients and bit suppliers to communicate with you via email and to interact with your web site can be a real time saver for the busy contractor. Web sites are neither expensive or complex to set up.
We would strongly recommend that you choose a web name and register an IP address as working though your email account provide many restrictions plus every email promotes their site not yours.
If you have not yet set up your web site here are 6 easy steps to getting started:
Choose a name - Example Local contractor.bc.ca, Global contractor.com
Choose a Web Hosting Service - Example http://www.baremetal.com/
Set up account and services that best meet your requirements. Email addresses with your company name advertise every time they are used. Example ken@automatedbuildings.com.
Build and post html pages. Most companies will have someone with this skill. Look at lots of web sites in our industry and imitate the ideas you like best. Get involved in this process as these pages are a reflection of you and your company. Do not let the web designer create a Java Jungle just because they can. Simple sites are the most effective. Tell the world about your services, resources, successful projects, and let them interact with your site. Provide your readers with information and allow them to get "download" information. It is not a static advertisement, it is an interactive thing. In true internet fashion give something away on your site, a service or a resource to create a reason for interaction with your site
Keep your site current, data news and updates. If site is not updated at least monthly it is deemed dead. As a busy control contractor you must have lots to advise your clients in a month. Provide links to your favourite industry sites like www.automatedbuildings.com and your web partners.
Put your web address and email address on your business cards and letterhead, provide a mail out to advise your old clients of your new service.
As our corner grows we will keep you informed on what other contractors are doing and trends in contractor web sites.
We can provide basic start up advice contact us ContractorCorner@AutomatedBuildings.comI
---


[Click Banner To Learn More]
[Home Page] [The Automator] [About] [Subscribe ] [Contact Us]