---
Coffee Lighting Story



An interesting lesson for the traditional lighting controls industry regarding interoperability standards and who wins.



Mike Welch
Managing Director
Control Network Solutions Ltd


What can a coffee story teach the lighting industry?

Well, it all started this Christmas with a mother-law and her present to my colleague Teresa of a Nespresso coffee making machine!

An unlikely introduction to a story of how this led to an interesting lesson for the traditional lighting controls industry regarding interoperability standards and who wins.

The full story can be found by clicking here, but in summary, Teresa already had a coffee making machine purchased some years earlier. However, the model was no longer in production and the coffee capsules were becoming less available and more costly.

During her ownership of this machine, Nespresso had appeared with its own machines and coffee capsule design. However, the patent on the Nespresso coffee capsule design had run out some years back. This allowed imitators to immediately offer their versions of these capsules that not only worked in Nespresso's coffee making machine but theirs and others.

The result was more suppliers, a wider choice of coffee flavours and types at lower costs. Great for the customers and new market entrants! Ah, but bad you think for Nespresso? Actually no, as the total worldwide market grew for such machines and capsules because wider choice and better price point options actually meant Nespresso's market share grew also.

So why is this emerging coffee machine success story not repeated in the intelligent lighting solutions space?

The traditional lighting controls industry still dominates the global market, even though this means that "end clients" (building owners, managers, users) are faced with the same problems as Teresa and her old coffee machine; while the initial cost of the system may seem attractive, down the line there is a price to pay:

proprietary, sole-sourced parts

limited (or costly) access to all device value data

inflexibility or increased expenses when changes are needed

technology which is quickly out of date and is no longer the most innovative solution which is neither really smart or converged



However, in the last few years, new smart IoT lighting control solutions have appeared. These are highly vendor independent both at the point of delivery and in future operation and maintenance, thus offering end clients what they really want:
Choice of who delivers, who maintains over time and what equipment is used.

Simpler architecture means less installed equipment.

Super-fast automatic commissioning, which means installation and changes can be made quickly and inexpensively.

Full, direct access to all the device-level value-data seamlessly and freely

An IoT solution you can access from anywhere on the planet.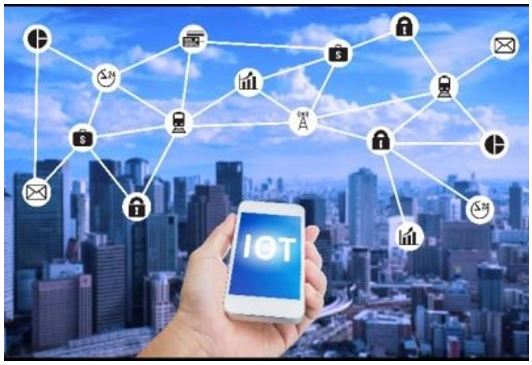 All this whilst leveraging today's and the future's expected benefits of smart IoT converged solutions.

The other day, while Teresa was buying her generic coffee capsules, she bumped into someone she knew, a maintenance manager of a local supermarket, who was staring in dismay at the defunct ballast in his hand. "This should be a cheap product" he sighed. "But I can only use one from the place I bought it, and it costs a fortune!" Teresa smiled, sympathetically.

"Let me tell you a story over coffee," she said…

---

[Click Banner To Learn More]
[Home Page] [The Automator] [About] [Subscribe ] [Contact Us]