---



Across My Desk

snippets, blog bits, tweets, linkedIn posts, and url links that are about to fall off my desktop




Ken Sinclair

Founder, Owner, Publisher AutomatedBuildings.com
Every month there is a blizzard of information contained in the emails and newsletters that cross my desk on their way to AutomatedBuildings.com. Some of this information is not in the form of any type of content we can publish but I feel I should share with you these snippets, blog bits, Tweets, LinkedIn posts, and URL links that are about to fall off my desktop.
On a daily basis I tweet as @Ken_Sinclair https://twitter.com/Ken_Sinclair

I actually now have a few moments ;-) https://twitter.com/Ken_Sinclair/moments
Tweet links I think will be of interest and part of our rapid industry evolution.

Also, http://automatedbuildings.com/ maintains this LinkedIn online blog for the magazine, a great place to interact.
I also write a column twice a month for Contractor Mag http://www.contractormag.com/author/Ken-Sinclair
And a column once a month for facilitiesnet Home of Building Operating Management & Facility Maintenance Decisions Magazines

But I still have stuff falling off my desk I feel I should share.
My Top Tweets, posts, podcasts, and video interviews
Video/Blogs/Podcasts
ControlTalk NOW Previews Ken Sinclair's Automated Buildings December Edition: "Building Wireless Inside Out!"
CT Video Sept Issue join 29 mins
CT Video about August Issue
Recalibrate join at 27 mins
Discussion of June Issue
Your People Networks
Discussing our Cybersecurity Issue
How will AI Affect You?
Building Emotion at the AHR Expo
Collaboratory at AHR video
Open Hardware Software AHR
Digital Mindfulness in Smart Building
Mindful Machines
Digitally Mindful Buildings
https://twitter.com/Ken_Sinclair
https://www.linkedin.com/in/ken-sinclair-8246965/detail/recent-activity/p osts/
Desk Droppings
BAScontrol Toolset Quick Start Guide This video provides an overview of how to get started with the BAScontrol Toolset, as well as the operation of each tool in the toolset. After watching this video, you will know how to emulate Sedona platforms on your PC, how to open a Sedona SOX connection to real or emulated devices using SAE, and how to backup and restore your project to a file by using BASbackup. This video is a great starting point for anyone using the BAScontrol Toolset. (6:58)
IEU Course Materials Enhanced Knowledge of networking and automation equipment has always been a key ingredient in HVACR education. Contemporary Controls designs and manufactures the system building blocks for networking, integrating, and controlling automation processes with products built upon open technologies such as BACnet, Ethernet, Modbus, and Sedona. Our products do not require a license and are available to all without restrictions. We have already worked with several affiliated colleges and technical schools to create an automation classroom/lab experience that mimics the real world.
How the BAS Market is Opening Up This is the first of a series of blog posts where we will explore how the FIN Framework is more open, fast, robust, and extensible with FIN 5.

Toronto Pushback Shows Path Forward for Smart Cities Is Full of Compromises Andrew Sheivachman, Skift - Nov 04, 2019 2:30 am By pushing back against Sidewalk Labs, the city of Toronto has shown that the future of the smart city will be forged by compromise and collaboration with local authorities.— Andrew Sheivachman
Great article by Scott Muench! Improve Your User Interface with these UX/UI Best Practices. In the technology world, it doesn't matter what you're building or who will use it, the user experience and interface is of utmost importance. If users can't figure out how to navigate your product and/or don't have a positive experience, they will never realize its full capabilities, and you will risk losing customers. In the BAS space, a poor interface ends up becoming a burden on your building's efficiency and on engineers and system integrators as they have to constantly field questions from end users.
A FIBERTRAX™ INSTALLATION IS AS FAST AS THE SPEED IT DELIVERS. While laying cable today requires cutting into the ground, our patented process allows fiber to be placed directly onto paved surfaces and sealed in protective coatings. TRAXyL is making optical data connectivity affordable and accessible to everyone. …and providing a new pathway for 5G backhaul, bringing data from the antenna to the edge.
Embr Wave changes the perceived temperature of the room and improves thermal discomfort. Quantitatively, warming with Embr Wave was found to make an uncomfortably cool person perceive the room as 5°F warmer and cooling can help an uncomfortably warm person perceive the room as 5°F cooler.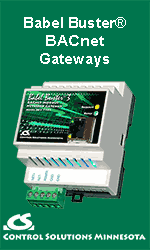 Top LinkedIn posts
Smart BMS Upgrade 7,106 views
When building management systems fall out of date, it is necessary to modernise them, which can be a challenging process. Reusing the original hardware enhanced with the right software can help achieve this task quicker, cheaper and in a more flexible manner while reaping the benefits of new technologies.
https://lnkd.in/gencmRw #connections #design #future #connectedbuildings #buildingautomation
The Importance of Grid-interactive Buildings 6,168 views
Grid-interactive buildings are the key to a decarbonised new energy future. https://lnkd.in/eMpmMAe #creative #design #future #education #connectedbuildings #buildingautomation
With 75 billion devices on the market and the genesis of Master System Integration (MSI), a firm needs to understand and have experience with a diverse amount of technology, a variety of systems and the data they produce.https://lnkd.in/geA_bgJ#design #connectedbuildings #buildingautomation"Brand Agnostic?"

---

[Click Banner To Learn More]
[Home Page] [The Automator] [About] [Subscribe ] [Contact Us]