---
One Cohesive Solution?

One sensor by itself is an island. One sensor connected to a data analytics or AI assistant is a meaningful contributor to a huge variety of opportunities for improving our buildings and reducing costs.



Troy Davis


Sales Director


EnOcean Inc.
Over the past 20 years of working on the integration and construction of both the HVAC and Lighting industries, I've seen some interesting projects and some innovative solutions deployed. Those first projects we handled years ago were very clearly distinguished between lighting projects and HVAC projects. It was a rare Unicorn project that merged the two together.

A handful of integrators and engineers slowly started to see the benefits of bringing these two territories into the same platform, and in some cases using the same contractor. Over the past three years, we have seen an incredible acceleration in this combination and implementation of the whole building solution, proving that Unicorns are a thriving species. The drive to connect more independent pieces into one cohesive solution has, in part, been driven by what's been dubbed the Internet of Things. Sensors and switches have unknowingly been searching for a name for what we've been doing all the years, luckily IoT looks to have finally solved our name search. We've been Things all along.

Even though it's not well understood yet, the IoT is becoming a bigger part of our lives, both in the building sector and our personal lives. With the advent of artificial intelligence and virtual assistants (Alexa, Google, Watson, etc.)

One sensor by itself is an island. One sensor connected to a data analytics or AI assistant is a meaningful contributor to a huge variety of opportunities for improving our buildings and reducing costs. Here's only a partial list of what we can do with the information today and in the near future.

The simple things: occupancy, to control lighting and HVAC. Saving energy (money) by turning things off or down when not needed.

This optimizes the use of HVAC and lighting equipment, extending their life, extending replacement dates.

We can optimize lighting color based on time of day. Warmer temperatures for morning and evening, while providing a cooler temperature light at noon. This contributes to employee productivity, a metric that's hard to quantify the actual dollar benefit but has been studied to show benefits over time in terms of employee retention and improved output.

Pre-emptive maintenance: using sensors connected to power feeds into various equipment we can determine when certain pieces may be headed towards failure. In certain applications this can be massive savings if you have a huge chiller failure, the parts aren't always sitting in a warehouse nearby. Wireless sensors can easily be added to these failure points.

Building square footage optimization. Since real estate is a major cost to a typical business, it's important to make sure that every single square foot is utilized to a reasonable capacity. We've witnessed this in the form of heat maps produced by occupancy sensor data. Underutilized sections of a floor plan can be remodeled or adjusted into space that is experiencing heavy traffic within the building. Or a company can take this data to determine next year's space needs, reducing or expanding their footprint based on actual data.


Emergency management, as data will soon provide accurate people counting, we can implement strategies for resource deployment when emergencies occur.



As the internet of things expands and gets printed on every piece of marketing material known to our industry, we need to sort out the "how."

Our friends at BACnet have a great solution to bridge these silos into one platform that's already known to the building industry. Leveraging existing networks and methods have been helpful and are a good start and working with a software system that existing personnel is comfortable with provides a powerful argument for implementation. This system is growing and doing what it can to accommodate the aging equipment in a building while also taking advantage of all these new "things" coming our way, but it can't handle the edge computing.

We have started to see a trend towards software platforms which lean on new capabilities in software, hardware, and AI, yet also can contribute back to the systems such as BACnet. This allows the building to utilize their existing system but injects much more modern intelligence into the mix. Any of these software systems can take the variety of protocols and help them coalesce into one bucket, giving you one portal to manage the variety of applications as needed, but only requiring you to learn one new piece of software.

Companies like IBM are using information from wireless sensors in the field to provide previously unheard of granularity. Real estate asset managers are leveraging this with their clients to maximize many levels of the chain. The power in these software packages also allows integrators to be less concerned about the product protocol and more focused on the goal the building owner is trying to achieve.
Other companies such as Delta Controls, Distech Controls, Johnson Controls, Reliable Controls, OBX, Digital Concepts, Magnum Energy Solutions are taking advantage of cloud computing and power of data center hardware to visualize, analyze, decide and control buildings all over the world.

Just one quick example, a grocery store chain HQ can now receive a text when any one of their refrigerators is outside of a specified range. Pre-emptively preserving the safety of the food in that section, this reduces liability associated with foodborne illnesses and also provides proof that storage was achieved within specs at all times. This same grocery store can leverage the system to lower the lights during times of day when the store is only stocking, or when sunlight is streaming through the skylights, extending the life of the lights, reducing costs of energy, reducing maintenance costs. These powerful systems can also track shoppers within the retail space to provide the consumer with guidance or coupons as they travel through the store. Like it or not, this is already installed in hundreds of stores.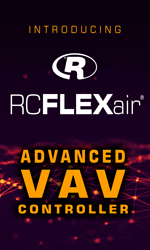 So how do we collect this information without a massive amount of wiring and costs?

Wireless devices are shown to be the simplest and lowest cost to install into existing building stock and are also proving to be a much more flexible option in new builds as well. EnOcean has been installing wireless devices into hundreds of thousands of buildings over the last 16 years. As we've expanded over recent years and grown from the sensor business into the "thing" business, the feedback is clear; batteries are a huge stumbling block.

The first battery is cheap, installed in the factory and in bulk. The second, third, fourth batteries are prohibitively expensive, installed by a technician, in the field, one at a time.

Luckily, sensors, switches, valves, controllers, mouse traps, and many hundreds of other "Things" can be powered without batteries, completely eliminating the maintenance point that's created when a battery-powered point is installed. This can be accomplished with field-proven safe energy harvesting methods and not experimental power broadcasting or other challenging methods. Utilizing just the lights in the space or a couple millimeters of motion, the members of the EnOcean Alliance have provided millions of self-powered things to the industry over the last 16 years. We continue to see major growth in these pieces of the IoT puzzle, saving countless batteries from landfills or recyclers.

I look forward to seeing where this new found intelligence capability will take us. With the continued deployment of billions of "things" EnOcean expects to continue to see considerable growth in this sector and we are hopeful more companies will adopt the sustainable and self-powered solutions.

For more of Troy's thoughts read last month's interview - The Worlds of HVAC and Lighting Coming Together Once the two are on the same wireless protocol, they can easily be visualized in the same software suite.
---


[Click Banner To Learn More]
[Home Page] [The Automator] [About] [Subscribe ] [Contact Us]