In the Asia Pacific, the notion of an Intelligent Building is becoming inextricably linked to the broader idea of the Intelligent City.

Hari Gunasingham, CEO
Eutech Cybernetics Pte Ltd
---
The Asia Pacific is home to close to two billion people. It is a diverse but highly connected region that straddles two continents: Asia and Australia. Despite a recent economic downturn, which has been exacerbated by the US recession, a sustained, high rate of economic growth is expected over the next two decades. This will bring about profound changes to the region's urban landscape. There are several factors that will shape these changes:










1. Rapid urbanization
The populations of cities in the Asia Pacific are growing rapidly, partly because of migration from rural areas. Already there are many cities with populations in excess of 5 million. Also, whereas affluence is rising, space is becoming a major constraint. Consequently, there is an ever-increasing demand for more effective urban planning and better ways of managing the limited resources.
2. The Hand of Government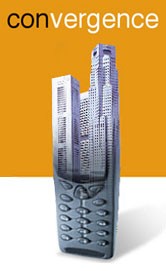 More than anywhere else, Asia Pacific governments are the driving force in facilitating and managing urban infrastructure development. For, example, Singapore has implemented the world's first citywide Electronic Road Pricing System, which was made possible only because of strong government involvement.
3. Deregulation
Deregulation is sweeping the region. It is being seen as a means of bringing about greater efficiencies and competitiveness. Among the areas that will be transformed are telecommunications and energy services.
4. Leapfrogging of Technologies
The Asia Pacific is increasingly becoming technology driven, which partly comes from a predilection for the "next thing". This has led to leapfrogging of technologies to next generation technologies and systems. For example, several cities are becoming early adopters of broadband wireless technologies such as GPRS.
5. Less Legacy Issues
Many cities in the Asia Pacific are being completely rebuilt. This obviates the limitations of issues such as the need to conform to or accommodate older, legacy systems.
The Intelligent City
The above factors are logically leading to the notion of the Intelligent City where the city infrastructure is managed more "intelligently" through the effective an appropriate use of technology.
Singapore, an island city-state of about 4 million people, is the prototypical model for the Intelligent City. The city-state is among the smallest countries in the Asia Pacific. In less than 25 years, after consecutive years of fast economic growth, Singapore has gone from developing country status to rank among the top five countries in the world in terms of per capita GDP.
Over the last decade, Eutech Cybernetics has participated in the implementation of several of Singapore's Intelligent City infrastructure projects. Among these are the world's first virtual post office network, an island-wide supervisory maintenance system and a wireless solution for managing traffic congestion.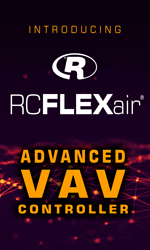 Software - the Driving Force for Intelligent Buildings
Eutech has also been at the forefront in the development of Intelligent Building Systems since 1994. One of the distinguishing factors of much of this work, which is increasingly characteristic of projects in this region, is the greater emphasis on enterprise-level integration using a software integration platform, rather than integration at the control-network level.
By way of illustration is a project undertaken by Eutech in collaboration with Japan's NTT Communications to implement an Intelligent Building System for a prestigious 52 story office tower in the heart of the central business district in Singapore. Eutech's iViva.works software platform was used as the underlying integration platform, for "plug and play" integration of subsystems and application development.
The specifications of this intelligent building system is indicative of what can be expected in the future:
Manages over 40,000 points
Integrates 20 M&E systems -subsystem integration required 30 Real-Time Servers
Has 5 km fiber optic backbone
Caters to 1000 concurrent users
Integrates 50 intelligent displays
Manages an Intelligent Security Management System with over 3000 alarm points and 200 CCTV cameras
Among the practical benefits of the intelligent building system include the following:
Provides a unified User Interface for all subsystems, which simplifies and lowers cost of training and operations
Provides interoperability between applications which is user configurable, which leads to lower cost in developing integrated applications
Manages integrated processes for maintenance and operations of subsystems resulting in improved up time and lower maintenance and operations costs
Provides linkage to tenants for direct and faster feedback and personal control enabling greater tenant satisfaction/retention
Provides personal control of a tenants' environment from his/her desktop
Intelligent Buildings in the Intelligent City
In the Asia Pacific, the notion of an Intelligent Building is becoming inextricably linked to the broader idea of the Intelligent City. In this regard, Intelligent Buildings are not just stand-alone entities, but interconnected hubs within the citywide infrastructure. The natural consequence of this is the development of cities within cities: smaller, ecosystems comprising a tightly integrated network of buildings that better enable the management and optimization of systems and resources.
Why this is important is that it gives rise to an entirely different set of drivers that make Intelligent Buildings an economic and business necessity and not just something that is "nice-to-have". Perhaps the most important business driver is the ability to reduce cost, optimize manpower utilization and improve service levels through aggregation, service integration and process automation respectively.
Some practical examples where this can yield benefits include:
Centralized Energy Management - eg district cooling and micro-power generation systems, and aggregation for energy procurement
Transportation - integrated parking management that integrates a building's internal care park system within the framework of a citywide car park management system
Security and Life Safety - eg integrated early warning and crisis management system
Maintenance and Facility Management - eg field service automation to manage assets across multiple buildings.
Eutech is working with several partners, including Colliers International Asset Management in Singapore, to develop solutions for the management of networks of multiple buildings. Again, the strategy is software driven based on Eutech's iViva.works platform. The software is located at a central location and enables the remote management of multiple buildings over the Internet, wide area network, or telephone network.
Intelligent Buildings are becoming an intrinsic part of the cityscape in the Asia Pacific. The opportunities for entrepreneurial companies to work in this field in this region will be immense.
---


[Click Banner To Learn More]
[Home Page] [The Automator] [About] [Subscribe ] [Contact Us]