---
EMAIL INTERVIEW – Ken Sinclair and AHR Expo Management, AHR Expo


---
AHR Expo 2019

Every year we hear of success stories that came together right on the Show floor.

Sinclair: What makes the Show a must for the HVACR industry each year?

AHR Expo Management: The AHR Expo is the biggest HVACR industry event each year and is a unique opportunity to see the whole industry gathered together under roof. It draws crowds from all around the globe to showcase and share the latest products, technologies. It's really an opportunity to join in on fostering the growth of the industry. Professionals who come to the Show can expect to take away new connections, business opportunities, and knowledge they might not have gotten otherwise. Every year we hear of success stories that came together right on the Show floor. It's an exciting place to be with a week of great energy. Attendees can feel confident they'll get a glimpse of the future for HVACR and new ideas to apply in the year ahead.

Sinclair: What can we expect to see in 2019?

AHR Expo Management: It is difficult to give just one answer here because the Show offers something different to everyone really. As with previous years we expect to see more IoT and BAC innovation through connected buildings and just smarter products in general. As you know, technology has found it's place in HVACR, massively transforming the industry and expanding product capabilities, so the Show continues to reflect this trend in deeper and deeper ways. As I mentioned, it's hard to make an accurate prediction as the Show brings unexpected trends to light each year. Exhibitors come to the Show to reveal their newest and best equipment, and it is the first place to see it as they use the show as a launching pad. We don't even know what they are going to debut! It's a surprise all around so everyone should attend and see it all unfold for themselves.

Sinclair: What tools can attendees use to get the most out of their visit?

AHR Expo Management: Attendees can start by downloading the app (https://ahrexpo.com/app/), which will let them search exhibitors, view the interactive floor plan, search through education sessions, and get Show info in real time. They can also use the app to create a custom agenda for themselves, including mapping their show experience and scheduling appointments with specific exhibitors. Having the app really helps to simplify the Show experience and ensures they get to see everything they want to see. Of course there will also be a Show directory, which is a great tool to have in hand on the floor. Exhibitors are segmented by product categories and there is a Show map to help guide the way so attendees should be sure to pick one up on the first day of the Show. Ahead of travel, the AHR Expo website is also an excellent reserve for planning, with exhibitor and education session info, travel info, and attendee-specific resources. For quick updates, attendees should follow along on our social media channels Twitter, Instagram, LinkedIn and Facebook. Find us @AHRexpo! https://twitter.com/ahrexpo
https://www.linkedin.com/company/ahr-expo/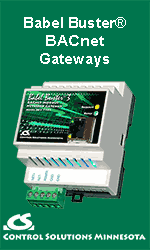 Sinclair: What trends/issues do you see affecting HVACR in the coming year?

AHR Expo Management: Again, this one is hard to say ahead of the Show as well as trends and issues are brought to the surface in discussions at the 2019 Show. Based on the most recent AHR Expo and ASHRAE Journal Annual Economic Outlook Survey, the industry is going to look heavily into job force replacement. The survey also reported rising tariffs as a potential concern for industry professionals, which will be discussed at length during the 2019 Education Program. Attendees can view the full survey here to prepare for discussions while at the Show: https://ahrexpo.com/2018/10/30/hvacr-manufacturers-report-sales-growth-forecast-indicates-confidence-heading-into-2019/

Sinclair: Anything we should be thinking about going into the Show?

AHR Expo Management: The best way to get the most our of you experience at AHR Expo is to be as involved with the Show as possible. Attendees should take advantage of all of our resources to prioritize goals ahead of time and design their trip to the Show exactly the way they'd like. We recommend building free time into your schedule to really immerse in all of the opportunities you will discover while there. Connecting with our social media (Twitter, Instagram, LinkedIn, Facebook) can help with networking opportunities beyond the Show and throughout the year, and posting to personal and company pages about attending the Show is a great way to meet others.So make sure to let your network know if you plan on attending. If they'd like to share their excitement for the Show or their experience while there, we're welcoming attendees to speak with us at the AHR Expo one-on-one – nbush@ahrexpo.com is the contact point for anyone interested in being interviewed.

Follow us on https://twitter.com/ahrexpo

https://www.linkedin.com/company/ahr-expo/



---


[Click Banner To Learn More]
[Home Page] [The Automator] [About] [Subscribe ] [Contact Us]