---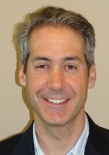 EMAIL INTERVIEW – Tobin Richardson and Ken Sinclair
Tobin Richardson, Chairman and CEO ZigBee Alliance
Tobin was appointed Chairman and CEO of the ZigBee Alliance in February, 2013. In this role he works closely with the Alliance Board of Directors to set strategy and then implement programs designed to advance the adoption of ZigBee standards. Prior to this role, Tobin served as the Director for Smart Energy, where he was focused on driving adoption of ZigBee in key smart energy markets. Tobin currently serves as Secretary for the U.S. Smart Grid Interoperability Panel's Testing and Certification Committee, Co-Chair of NAESB's Energy Usage Information standard committee, and participates actively on NEMA's Smart Grid Task Force and the CEA'S Smart Grid Working Group. Tobin holds a masters from Georgetown University, and a bachelor's degree from the University of California, Davis.
---
ZigBee's 10-year Anniversary

The Alliance has accomplished in its first decade on behalf of its members: nine standards, 600 ZigBee Certified products and millions of ZigBee chips sold.


Sinclair: First, let me begin with a 'congratulations' on ZigBee's recent 10-year anniversary.
Richardson: Thanks, Ken. Yes, it's a nice milestone for us, and we're proud of all the Alliance has accomplished in its first decade on behalf of its members: nine standards, 600 ZigBee Certified products and millions of ZigBee chips sold. As we continue to move full steam ahead, our global ecosystem of 400+ companies will remain focused on developing standards and making products that help everyone gain control of their world. This goal has driven the Alliance, focused for years on creating standards that help the world with commercial building automation, consumer electronics, health care and fitness, home automation, retail management, energy management and wireless telecommunications.
Sinclair
:
What is the newest feature the ZigBee Alliance has introduced with regard to commercial building automation?
Richardson: In December, we debuted the latest enhancement to the ZigBee specification, ZigBee 2012. In that update, ZigBee PRO gained a new feature: Green Power. The ZigBee PRO Green Power feature gives product manufacturers a new, environmentally friendly choice for connecting energy harvesting devices to a ZigBee network. This allows products – such as switches and dimmers – to be easily powered with available energy harvesting sources rather than using a battery or AC mains power. The result is a no-maintenance, green solution that enables consumers and businesses to add ZigBee devices to more locations including areas where power is unavailable, not allowed for safety reasons or prohibited for historical preservation purposes. Plus, it's backed by the ZigBee ecosystem, which offers numerous core technology supply choices for product manufacturers.
Sinclair: What are some of the advantages of leveraging energy harvesting in commercial building automation?
Richardson: Although the term energy harvesting is relatively new to our industry, the concept is prehistoric. The first forms of fire – changing motion into heat and then to fire – required energy harvesting. Today, we recognize energy harvesting in windmills, bicycle dynamos and solar cell-based products.

When you consider that buildings are responsible for an estimated 40 percent of all energy consumption, we need to do everything we can to get that consumption down. By incorporating self-powered wireless devices into buildings, we can dramatically decrease energy consumption and costs by relying on battery-free sensors and switches. This also lets buildings become smarter because they're able to more effectively improve safety, security and comfort. When the aim is to reduce energy consumption throughout the structure, the smartest solution is to use a technology that requires the least amount of power and creates the least amount of waste. For commercial buildings, using these energy harvesting devices is now a viable, compelling option with ZigBee.
Sinclair: How does ZigBee PRO's Green Power feature support smart, intelligent buildings?
Richardson: First, a building rich in sensors and controllers offers a host of new ways to control and interact with our surroundings. However, these new advancements require power, and often times wired or battery-reliant solutions can become inconvenient and impractical for maintenance and safety reasons.

The ZigBee PRO Green Power feature really gives building owners and operators an install-it-and-forget-it promise backed by a true standards organization. Since autonomous sensors can operate without the need for battery replacement, they can be installed anywhere – especially in hard-to-reach or inaccessible locations. The ZigBee PRO Green Power feature allows the network to stretch into new places so dwellers can enjoy more benefits from ZigBee networks.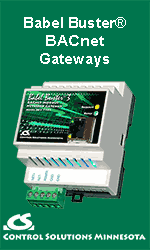 Sinclair: What can we expect to see from ZigBee with regard to what's next in the evolution of connected, green buildings?
Richardson: As the industry continues to take giant steps towards more eco-friendly solutions, we'll be right there helping buildings to become more efficient and green. The ZigBee Alliance will continue its work developing standards and certifying products adhering to our strict guidelines. As building owners and operators begin seeing the numerous environmental, cost, wellness and safety benefits of smart buildings, they'll need a standard capable of cost-effectively delivering those benefits. ZigBee was purposefully designed to support the large device networks found in smart buildings. As you know, ZigBee can support more than 65,000 devices on a single network – and there's no limit to the number of networks you can have in building. We consciously focused on making sure ZigBee always delivered sensing and control features that are also both easy to use and maintain. It really comes down to tenants demanding change when they're looking at space. As tenants look for buildings that will be cheaper, environmentally friendly as well as safe and enjoyable work spaces for their employees, we'll see more and more smart buildings. Since our technology to do this is proven and products are available today we know it's up to people to not only want more, but to demand more.


---


[Click Banner To Learn More]
[Home Page] [The Automator] [About] [Subscribe ] [Contact Us]