An Introduction For The Property Owner/Manager

by Kirby Russell

By recognizing that technology trends have created a new set of needs in the marketplace, real estate owners and managers can benefit from some very valuable new opportunities.

Kirby Russell works within Lucents High Speed Access division. His current role has been in developing a turn-key solution for equipment and services delivered to the Multi-Tenant/Multi-Dwelling/Hotel markets direct through Lucent and through Lucents CLECs, ISPs, VARs, Systems and Network Integrator partners.
---
High-Speed Data Services
A New Opportunity for Real Estate Owners and Managers
For many of today's hotel guests, apartment residents, and office tenants, high-speed data access is essential to both business and home life—like electricity, phone service, or cable T.V.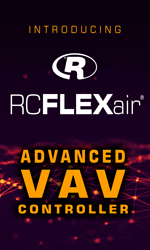 Taking Advantage of Today's Most Powerful Trend
New forms of data communications, particularly the Internet, are changing the way the world does business, and that includes the real estate industry. Many of today's most lucrative tenants and guests are now adding a critical new item to their requirements for renting office space, apartments, and hotel rooms—high-speed data access. This powerful trend presents real estate owners and managers with some exciting new opportunities, including a chance to develop a competitive edge in attracting customers—and the opportunity to bring in new revenues from a range of new services.
The Internet: Changing Public Expectations
What makes the Internet truly significant for real estate owners and managers is its global scope and its integration into daily life. People worldwide are rapidly adopting the Internet as a key business resource and a personal communication tool, and it's predicted that, in the year 2000, nearly 55 million Americans will be transporting business and personal data from their offices to their homes and on the road with them when they travel. With that kind of widespread use and familiarity, data access is rapidly being perceived as a public utility that should be available everywhere. At the same time, communications on the Worldwide Web have added more complex graphics, audio, and video, and this multimedia communication creates a constantly growing demand for higher transmission speeds and increased bandwidth. These changes have important consequences for the real estate industry. Because people are relying on data services in both their professional and personal lives, they want these services to be available wherever they spend their time. And they want the best possible speed and performance from these services. So the availability of high-speed connections and related services is becoming a priority in choosing hotel rooms, office space, and apartments—particularly for business travelers and professionals. Fortunately, these potential tenants and hotel guests have also demonstrated a willingness to pay for high-quality data services.
Offering High-Speed Data Services: The Benefits
By recognizing that technology trends have created a new set of needs in the marketplace, real estate owners and managers can benefit from some very valuable new opportunities.
A competitive edge. High-speed data services give owners and managers the chance to create a market differentiation that is meaningful to today's best prospects. Business travelers understand that high-speed connections offer both personal convenience and better professional performance. Small and mid-sized businesses recognize the benefits of cost-effective technology—and appreciate the convenience of packaged services. And today's professionals welcome the opportunity to extend the technological advantages they have on the job into their homes. By offering high-speed data services, real estate owners and managers gain an effective way to stand out in the marketplace and attract and retain these desirable tenants, both today and in the future.

Increased revenues. For years, large-scale businesses have been paying a premium for high-quality data services, because they recognize their importance to business success. Now smaller businesses, business travelers, professionals who regularly work at home, and enthusiastic Web surfers are moving beyond the limits of dial-up Internet access—and have demonstrated their willingness to pay more for data services that deliver greater speed and dependability. By giving tenants an easy, convenient, cost-effective way to obtain these high-speed services, real estate owners and managers can gain greater revenue from every tenant and hotel guest. In fact, building owners are in an ideal position to be the provider of these services, because they control the infrastructure where communication network connections are physically established. High-speed Internet access is the most widely sought data service, but a range of other "value-added" services can also be offered at appropriate pricing. For example, business travelers and office tenants may be willing to pay more for specialized business communication services, such as videoconferencing, multimedia collaboration, voice over the Internet, and premium Internet connections that ensure higher availability during peak traffic times. These revenue-generating services offer a quick return on investment and contribute to increased profitability.

Reduced PBX congestion. The real estate industry has already felt the effects of the data communications trend—in a negative way. The PBX system has been bearing the brunt when tenants use voice lines to connect their computers to the Internet or the company network and spend hours catching up on work or Web browsing. By offering a high-speed alternative to dial-up connections, real estate owners and managers not only gain revenue from their new service offerings, they also reduce the congestion on the voice network and reduce the need for costly expansions.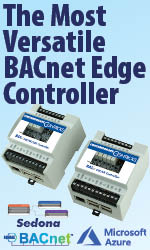 REIT Opportunities
Until recently, real estate investment trusts (REITs) could offer telecommunication services to tenants only on a limited basis. Since Internal Revenue Service rules specify that REITs must generate at least 75% of their income from rent or mortgage interest, REITs have been discouraged from aggressively pursuing additional fee-for-service offerings. However, a recent IRS ruling opens the door for REITs to sell a number of telecommunications services to clients. The ruling paves the way for REITs to choose the telecommunications companies that would serve their properties. For tenants, the decision means easier access to technology services, at lower cost. With this ruling, REITs may eventually be able to include telecommunications and other services in tenants' total lease packages, and as additional service fees are included in monthly rent, REITs will be able to pay out higher dividends and report higher earnings.
Summary of Opportunities
Powerful new trends in technology are changing the way the world does business and opening new doors for real estate owners and managers. High-speed data services are becoming the latest "public utility," and the opportunity now exists to integrate these services into rental offerings in a way that benefits both tenants and real estate owners and managers. Leaders in the industry have the opportunity to establish a valuable competitive edge—and gain new revenues with a range of valuable service offerings. While those who ignore the trend run the risk of losing their best tenants and customers to locations that can meet the growing demand for data services. Of course every opportunity also presents a new set of challenges, complexities, and questions. And the data communication trend is no exception to this rule. However, there are ways to make the most of this opportunity, with a minimal investment of time, effort, and money. The key is to work with a comprehensive program that can ensure smooth start up, fully support successful operation, and provide easy ways to grow and change.
A Comprehensive Approach to Success
What do real estate owners and managers really need in order to succeed with these new services? The elements of success include: high-quality equipment at the best prices, technical support that makes installation easy and keeps tenants happy, financial support that allows fast start up and a quick return on investment, marketing support that brings in interested customers as soon as possible, and reliable partners who can provide guidance and support in working with an unfamiliar technology. The ProfitSuites program from Lucent provides each of these key elements in one comprehensive program.
High-Quality Equipment at the Best Prices
To select the right communications equipment, real estate owners and managers must begin by looking for the best balance of price and performance, among today's high-speed data options, which include DSL and ISDN technology, cable modems, and leased T1 lines. Pricing considerations include: the initial investment in equipment and wiring, as well as installation charges, monthly fees, and mileage or usage charges. Performance issues include: the speed and reliability of the service, the security it provides for data, and the billing and accounting options it supports.
Pricing. While T1 lines offer outstanding speed and reliability, their high monthly fees and mileage charges put them out of reach for individual customers and most small to mid-sized businesses. These tenants are eager to find an alternative that provide many of the qualities of T1 lines—at a much better price. DSL technology, ISDN, and cable modems all offer lower monthly costs than T1 lines, but many office buildings will require new wiring to handle cable transmissions, which increases overall costs, and ISDN requires an ISDN terminal adapter, costing anywhere from $150 to $1000.

Speed. Although ISDN service can be relatively costly due to usage charges, it offers a maximum transmission speed of only 128 Kbps. In contrast, DSL offers speeds of up to 52 Mbps. Although DSL speeds are affected by distance to a telephone company central office, however the maximum distance for DSL far exceeds that of Ethernet. Considering most multiple tenant facilities are self-contained this issue is not a factor for real estate owners and managers who wish to offer their own services. Cable modems offer speeds up to approximately 8 Megabits per second downstream, however it's important to be aware that cable is a "shared medium" so transmission speeds are affected by how many subscribers are transmitting data simultaneously. And while Cable providers are trying to implement more sophisticated methods to handle this issue, their expertise is not in networking. The reality is that when usage is high, the bandwidth available to individual users can drop as low as 20 Kbps, offering speeds that are actually slower than a dial-up modem.

Reliability. ISDN requires external power for operation. So to ensure continuous service, real estate owners and managers either need a backup power system or a redundant standard voice line. Over the past 25 years, cable companies have struggled with issues of response times and service reliability, with interruptions resulting frequently from inclement weather and road constructions. It currently remains to be seen whether cable operators can deliver on their claims of deploying new networks with higher reliability.

Security. Because DSL connections are dedicated links, they offer a more secure environment than "shared media," like cable. Additional security can be added if desired, but it's generally not necessary.

Accounting. One other important performance issue relates to billing processes. The "best" technology for high-speed data services will support fast, efficient service start up for each tenant or hotel guess, along with simple, accurate accounting for the services these customers receive. To achieve this level of simplicity, efficiency, and accuracy, the billing process for data services must integrate seamlessly with property owners' overall management, billing, and accounting systems—and allow for easy exchange of critical accounting information.
The Advantages of DSL Technology
Through a careful evaluation of these cost and performance factors, the Lucent ProfitSuites program has chosen to offer real estate owners and managers a choice of five "get started" product and support bundles, based on DSL technology. DSL was chosen for its:
Low implementation cost. Because it can operate over existing telephone lines without requiring special line conditioning, DSL technology provides a major cost benefit.
Unparalleled flexibility. Unlike existing data service options, Lucent DSL solutions give property owners the ability to enter cost-sensitive markets with lower speed offerings, then quickly and easily upgrade users to higher speeds—up to 52 Mbps—as their needs grow. It also offers the ability to add new differentiated services, quickly and easily.
"Plug-and-play" simplicity. While a tenant's computer must be properly configured to use high-speed data services, DSL product offerings provide fast, easy, automated ways to handle this configuration process.
Customer demand. DSL deployments skyrocketed to 267 percent in 1999, and worldwide shipments of DSL lines are projected to increase from 350,000 to over 9.8 million by 2003. Profit potential. While DSL is a relatively inexpensive service to provide, customers have shown their willingness to pay a premium for its speed and dependability.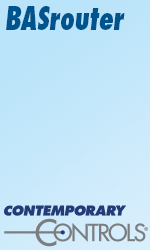 Product Bundles that Meet Specific Start-Up Needs
The ProfitSuites program helps overcome the challenges of getting started in a new market with a new technology by providing all the state-of-the-art equipment real estate owners and managers need to get started with a minimum of time, effort, and risk. Each bundle is designed to meet specific start-up requirements and goals— and is backed by all the support needed for success.
A real entry-level solution. Bundle 1 provides just enough equipment to provide a "feel" for how this service will benefit tenants and guests. That includes the Xpeed 2.3 Mbps SDSL USB, SDSL Ethernet or SDSL PCI card and the DSL-HST Pipeline, along with Network Care™ Advantage On-Call support that provides answers to questions and resolves any user problems.

Broad capabilities for a campus enterprise environment. Bundle 2 offers a feature-rich package that allows property owners to sample a full range of high-speed data capabilities. As a result, it has a higher "per-port" price than Bundles 4 and 5, which offer higher volume but fewer capabilities. The equipment includes five DSL-HST Pipelines, a bundled 8-port DSLMAX-20 for DSL service aggregation, and the IPORT BPS server software or Nomadix Universal Subscriber Gateway, as well as Network Care™ Advantage On-Call and IPORT or Nomadix expert support services.

A full-featured start-up package designed for multi-tenant business buildings and hotels. This bundle is much like Bundle 2, but it focuses on the needs of hotel guests. It includes 10 Xpeed 2.3 Mbps SDSL USB, SDSL Ethernet or SDSL, PCI cards, a bundled 8-port DSLMAX-20 and the IPORT server software or Nomadix Universal Subscriber Gateway, complete with Network Care™ Advantage On-Call and IPORT or Nomadix expert support services. The USB and Ethernet devices offer the easiest way for business tenants and hotel guests to come in and utilize the services you offer.

For the hotel owner ready to get started. This bundle offers the lowest price per port, allowing hotel owners and managers to get started quickly with DSL, then, add on additional capabilities later. It includes 20 Xpeed 2.3 Mbps SDSL USB, SDSL Ethernet or SDSL PCI cards, a bundled 48-port DSLTNT for DSL aggregation, the DSL Terminator for bridging, routing and service selection, and the IPORT Broadband Provisioning Server software Nomadix Universal Subscriber Gateway, complete with Network Care™ Advantage On-Call and IPORT or Nomadix expert support services.

For the business office that wants a quick start. This bundle if much like Bundle 4, but it's designed for a business office suites environment. It includes 20 DSL-HST Pipelines, the 48-port DSLTNT, DSL Terminator for bridging, routing and service selection, and the IPORT Broadband Provisioning Server software or Nomadix Universal Subscriber Gateway, complete with Network Care™ Advantage On-Call and IPORT or Nomadix expert support services.
Lucent Technologies offers the most complete, reliable selection of advanced DSL equipment available on the market today. These bundles are just the top of the iceberg. Additional bundles are possible for ADSL, G.Lite and other technologies utilizing higher density platforms like the STINGER and including new capabilities offered in our new MAXDSL20 G.Lite capabilities, the new CellPipe 20A and the new CellPipe Integrated Access Device (IAD) and more!
All our products are fully interoperable with the industries most respected xDSL vendors through our "Wired For DSL" partnerships. These partnerships provide additional features and flexibility with not only xDSL-specific capabilities, but integrated Voice Over DSL products and services all depending upon the services you plan to offer.
The Importance of Reliable Technical Support
Property owners and managers who choose to enter an unfamiliar field like high-speed data services must be sure they can count on the full support of equipment vendors and telecommunications service providers. They need quick answers to questions about services, fast responses to problems, and advice they can count on. In other words, they need support that keeps tenants and guests satisfied with their new services. The Lucent ProfitSuites program provides this kind of 24-hour a day support as an integral part of every product bundle. It starts with the planning stages, keeps equipment installation and service implementation smooth, and continues through ongoing service management and expansion. Offering both on-line and remote personal assistance—around the clock and around the globe— Lucent Advantage On-Call keeps life simple for both property owners and their tenants. Property owners can also choose additional support services, right from the start or as their data service offerings grow and evolve.
Minimizing Risk and Speeding Profitability
No matter how promising a new opportunity may be, it's always advisable to minimize the risks of start up. The Lucent ProfitSuites program supports this approach in a variety of ways. First it offers the best DSL equipment available in today's marketplace—at the most economical prices. The prices are particular impressive when the program's built-in support features are calculated into the equation. The program also allows property owners to keep their initial financial investment to a minimum by providing a choice of start-up product bundles that make it easy to begin small, then expand as customer demands increase. Lucent Financing will even help out with this initial investment by offering lines of credit, 100% financing, fixed payments, long terms, if needed, capital flexibility, tax advantages, and special plans for special needs. Not only do these options simplify start up, they've also been shown to speed profitability.
Attracting High-Speed Data Customers
Even the best data services require a good marketing program in order to bring in new hotel guests, tenants, and additional revenue. That's why the Lucent ProfitSuites program provides a unique level of end-to-end marketing support with every product bundle. This support is designed to reduce the time and effort involved in marketing, bring in data-service customers faster, and support the success of the service offerings. It includes a program guide that outlines how DSL-based data services can be marketed, along with promotional materials that simplify the process of reaching out to potential customers. These materials can be easily customized with the details of each property owner's unique service offerings.
Finding Reliable Partners
Providing high-speed data services involves partnerships between property owners, equipment manufacturers, telecommunications service providers, and sometimes resellers and systems integrators. The Lucent ProfitSuites program simplifies the process of creating a comprehensive solution—and helps build partnerships, where they didn't exist before.
Summary
For property owners and managers, the ProfitSuites Program enables the creation of revenue-generating, value-added services using the industry's most capable and scalable high-speed data equipment. It offers the only comprehensive, "instant success" program in the industry, including the partnerships, financing, multiple support services, and marketing assistance programs to make these new services successful today—and well into the future. The advantages of the ProfitSuites Program include:
A comprehensive approach
The program gives property owners and managers everything needed for success in an exciting new service area.
Integrated access technologies
The ProfitSuites program offers easy growth and expansion for data services, based on the broad range of integrated product and technology solutions that Lucent offers.
High return on investment
Analysis has proven the value of ProfitSuites solutions, which provide the added advantage of a quick return on investment.
Simplified partnership
ProfitSuites simplifies the process of creating a comprehensive solution and bringing together the partners needed for success 100% financing The ProfitSuites financing options not only make it easy for property owners to get started with DSL services, they also speed profitability.
Free installation and support
Lucent smoothes installation with around-the-clock support—and provides more sophisticated support services, as customers' demands expand.
"Plug-and-play" simplicity
The end-user experience is simple and "seamless." Configuration of their computers is handled easily and automatically, and so is billing for their services.
DSL equipment installation relieves congestion on the PBX
As the number of tenants accessing the Internet increases, PBX systems become congested and phone lines can become tied up for hours. DSL can offload data calls, improve performance, and reduce the need for costly PBX upgrades.
For more information To find out more about how property owners and managers can offer high-speed data services try our web site www.profitsuites.com
---


[Click Banner To Learn More]
[Home Page] [The Automator] [About] [Subscribe ] [Contact Us]