Editorial Comments
June/May 2002 Issue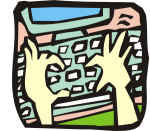 Our June issue includes the introduction of our Online Forum for Web Based Facilities Operation. We are excited about this trend in large building automation as it builds on most of the principles presented by our magazine. Next month we will start our fourth year of operation as AutomatedBuildings.com. It has been an amazing journey from a beginning of "You are going to do what?" to an acceptance by the industry as a valuable and growing resource.
We thank Edward H. Brzezowski of Facility Energy Services for some of the key components we used from his original graphic for our composite graphic. Ed has a great web site with much insight into Web Based Facilities Operation. Check it out at http://www.fes-nj.com. Here is Ed's original graphic which provides a great overview http://www.fes-nj.com/FacTechEduc/ModularAVDigitalConnectivity.gif.
June and May issues feature many articles and reviews on the Trends in Intelligent Buildings. Be sure to check out these valuable resources.
Our first venture in online training has been positive with Jack reporting back; "The first Automatedbuildings.com Seminar is in full swing, and the list of participants is quite impressive. It is a true international venue, based through the Web Portal in Canada, and providing timely information to a group of end users, contractors and OEM's from the United States, Canada, Europe and Southeast Asia. As the image implies this seminar is linking building automation professionals on a global basis with a forum for learning and exploration of building automation and open systems." Please check out this new section and provide us your feedback. http://automatedbuildings.com/online/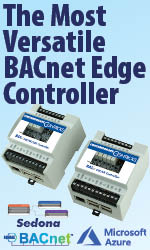 Help welcome our newest sponsors.
Honeywell http://customer.honeywell.com Automation and Control Solutions' Online Resource, a specially designed site for our Business Customers and Partners.
Data Industrial Corporation http://www.dataindustrial.com/ "Data Industrial manufactures a full line of liquid flow sensors, transmitters and monitors including network ready Btu systems to interface with building automation systems."
American Auto-Matrix® www.aamatrix.com a leader in Smart Building SolutionsTM, provides integrated solutions for building automation systems. Applications include HVAC controls, access control, energy, CCTV, light process, laboratory/fume hood controls.
Thanks to all Our Sponsors for allowing us to provide our industry online information service to you for free.
---


[Click Banner To Learn More]
[Home Page] [The Automator] [About] [Subscribe ] [Contact Us]