| | |
| --- | --- |
| | |
| ARE YOU STICK HANDLING AROUND THE NET? | The Internet will tremendously affect all of our businesses and the way we do business in the next few years. Even if we choose not to use this exciting communication media our competitors will. |
---
ARE YOU STICK HANDLING AROUND THE NET?
While promoting our web site we are often asked what does the Internet have to do with my business?
The net will tremendously affect all of our businesses and the way we do business in the next few years. Even if we choose not to use this exciting communication media our competitors will. In these times of rapid change, budget cuts, downsizing and out sourcing, understanding the evolution of the Internet is important to your business. The standard excuse is I don't have time to learn and become involved with the Internet. The net is one of the few vehicles in our busy work day that can actually give back time.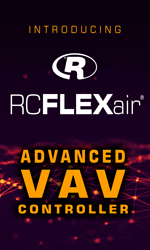 If you think the fax machine revolutionized your business the net will show you that this proliferation of our paper dependence has impeded us from the rapid evolution that is now happening in electronic media transfer. The fax still has its application but the net delivered electronic media allows electronic objects to be collected and compiled into a composite works which can be electronically mailed and printed on demand .
Having your own web site allows you to depict your company and its services in an interactive advertisement that is not limited by paper size, color, or time of delivery. The cost of providing this presence is significantly less than even the most austere advertising program. Once built the web site is there 24 hours a day, 365 days a year for as long as you maintain it. The interactive nature of the web site allows you to provide answers to frequently asked questions, (FAQ) about your product and services. This can greatly reduce you or your staff's number of person to person communications. FAQ can be answered with virtually no company overhead and questions not dealt with can be effectively answered by e-mail or a phone call. Time spent demonstrating and selling your products and services can be greatly reduced. The goal is not to eliminate the human touch, just to improve the quality of personal communication while reducing the total time spent. Imagine a sales call in which you have your customer dial up your web site home page while you talk him or her through it pointing out the highlights. The customer can review the site later to gain more details. Interactive audio and video is becoming very real and now. Full multi-media will likely become the standard in as little as two years.
The point and click ease of moving on the web is the backbone of its success. The ability of layered information allows us to add a third dimension to our presentations. After web weaving for awhile it becomes extremely limiting to write paper reports and documents in only two dimensions. The hyper text link is a powerful tool and it is enhanced by the net's ability to hypertext link to any web document anywhere in the world.
For companies that distribute sales catalogues and instructional material, the net is the most cost effective method of production and distribution. Information can be updated hourly and can be printed in color on demand anywhere. The production and distribution of printer matter is greatly reduced as users become net wise and work in electronic media. Using standard browser net tools such as the find command greatly reduces the time your customer requires to find information in your catalogue. Multi methods of access greatly enhance access to your products and services. In addition the net is inherently environmentally friendly, reducing paper production plus the transport of people and materials.
All of your present letterhead, business cards, fax, and other paper communication should include your e-mail and web address. We are in a transitional period, but everyday more and more of your clients want to interface with you electronically with no long distance charges.
Personal cocooning is now a way of life and the web is the stuff that cocoons are made of. As we all support the cocooning concept the net is the vital link to the world that allows us to make it all happen. Partial or full time telecommuting can only be successfully achieved with the net. The power of the Internet gives small business the incredible information networks that were only, until recently, available to large business. The ability for any company or individual to have a virtual presence on the net for a relatively low cost allows small business to compete with large business on an equal footing. Innovation usually produces the winner.
So if you are busy stick handling around the net it is time to take your best shot and get involved. It is easy and cost effective. A web weaver can set you up a basis company home page with interactive e-mail on a virtual domain, example; yourcompany.bc.ca, for less than you likely now spend on advertising.
Ken Sinclair, AutomatedBuildings.com Tel: (250) 656-5378 Fax: 656-2394 E-Mail: sinclair@automatedbuildings.com
---


[Click Banner To Learn More]
[Home Page] [The Automator] [About] [Subscribe ] [Contact Us]