"Suppose it is extremely windy, or remarkably hot, this information could drastically change how firefighters prepare."

Tamara Kaestner
Marketing Communications Specialist
Z-World
---
The alarm sounds, everyone at the 6th Street fire station stops, realizes the situation and promptly reacts. Several firefighters rush to the fire engine, preparing for departure, several others begin to gather information on the fire. Information is a firefighter's best friend, and the more they have, the better they can prepare for the fight ahead.
Now, fire stations can have access to even more information, not just about the fire, but about the weather. Suppose it is extremely windy, or remarkably hot, this information could drastically change how firefighters prepare.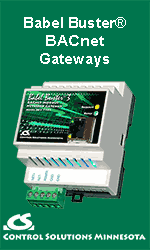 A new monitoring tool from Columbia Weather Systems, the Capricorn 2000 Weather Station, can deliver the information these firefighters need right when they need it. The Capricorn 2000 was specifically designed with customers who communicated their desire for a weather station complete with an on-site graphical display in mind.
"This monitoring device separates itself from all other weather stations with Z-World's OP7100 — it offers an on-site interface instead of a PC," says Kevin Karrick, from Industrial InSites and the chief design consultant for the Capricorn 2000 graphical display. "The Capricorn 2000 is an inimitable tool for many applications such as farms and small airports-anywhere someone may need immediate information on the weather."
Z-World's OP7100 was selected by Columbia Weather Systems as the graphical display for the Capricorn 2000 primarily for its ruggedness, reliability, and price point.
The OP7100 is an "intelligent" touchscreen display with a C-programmable microprocessor, a compact graphic LCD (320x240 pixels) that supports text and graphics, and an abundant memory allowing it to perform computations and store relatively large amounts of data.
Because of its C-programmable microprocessor, its "smart" LCD controller, and its keypad options, the OP7100 series has the flexibility required for almost any application, making it ideal for the Capricorn 2000 remote weather stations.
The Capricorn 2000 performs a number of data logging functions such as a 24-hour log on 15 separate parameters and calculates parameters such as the average wind speed for the last minute, dew point and barometric pressure trend. The Capricorn 2000 can even calculate complex weather functions such as evapotranspiration, which measures the amount of evaporation that has occurred in a 24-hour period.
Other Capricorn 2000 parameters include:
Temperature
Wind Direction
Wind Speed
Relative Humidity
Leaf Wetness
Rainfall
Solar Radiation
For more information on Industrial InSites, a Z-World Certified Partner who can assist you, and help you to bring your application to an affordable reality, please visit http://www.zworld.com/partners/design_consult.html.
For more information on Columbia Weather Systems' Capricorn 2000 Weather Station, please visit http://www.columbiaweather.com/WeatherStations.html.
For more information on Z-Worlds OP7100 Graphical Display, please visit http://www.zworld.com/op7100.html.
---


[Click Banner To Learn More]
[Home Page] [The Automator] [About] [Subscribe ] [Contact Us]