Installs Native BACnet EMS
by Melinda Bartee

The project entails retrofitting the facility with a native BACnet Windows front end workstation and over 700 native BACnet controllers.

A story within a story
The editor of AutomatedBuildings.com had the pleasure of visiting this shopping complex in Oz. The concept of preserving a heritage building by completely enclosing it in the new structure seems obvious!!! The heritage building has been made a feature of the mall and is also used as part the the useable floor space. An innovative solution to building on a heritage site. Good Job :)
---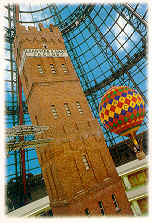 The largest based shopping complex in Australia, Melbourne Central, is retrofitting its control system to an entirely native BACnet-based controls system provided by Alerton Technologies, Inc. of Redmond Washington.

The complex opened in September 1991 and spans two entire city blocks in the greater Melbourne area. The $1 billion plus complex has provided the ultimate in an all encompassing seven days a week trading, leisure and shopping facility, including a six level international department store, 150 specialty retail shops, a 55 level office tower, and a spectacular internal atrium. The total area of the building is over 900,000 square feet.

The decision to upgrade from the existing BAS system to the Alerton BACtalk system was based on the following reasons: The existing front end and operating system were not Year 2000 compliant, the system was unable to achieve a number of the original design controls strategies, including monitoring of electricity and gas meters, there was little vendor support for the existing system which was based on 80's technology and programming the existing system was a very long, slow process requiring extensive training. To sum it all up, "the existing system was very slow, unfriendly and severely limited in its options" said Ken Anderson of Ken Anderson and Associated Pty. Ltd., the projects consulting engineer.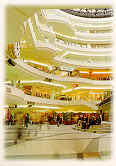 Alerton's local representative, Advanced Control Engineering was chosen to upgrade the existing controls system of the building to a fully native Alerton BACnet system, BACtalk. The project entails retrofitting the facility with a native BACnet Windows front end workstation and over 700 native BACnet controllers. Alerton's BACtalk product line will be controlling 500 VAV Boxes, 103 Air Handling Units, and 20 LAN System integrators. Two sets of central chiller plant and central hot water controllers will be installed with lighting and energy metering along with associated pumps and valves.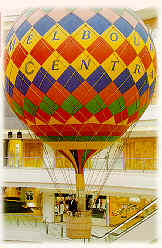 There were numerous reasons as to why Alerton was selected. The Alerton BACtalk system contained no proprietary software and allowed much greater communication with other manufacturer's systems thus giving greater flexibility to mix and match with other manufacturer's equipment in the future, rather than having to replace the whole system. The cost of adding extra control functionality was much lower and the Alerton equipment appeared more robust and user friendly than the other BAS systems, especially the programming. The Alerton full upgrade will give substantial energy savings in the order of $50,000 per annum compared with the existing system and the installed cost and annual maintenance cost of the BACtalk product line was substantially lower than the other tenderers.
Another reason for choosing Alerton was the timing of the project. Some of the larger control companies who bid the project said the installation couldn't be done in 12 months. Alerton's local representative said it could be done and in fact will have completed the installation in less than 6 months.
---

[Click Banner To Learn More]
[Home Page] [The Automator] [About] [Subscribe ] [Contact Us]