BCBC'S Y2K IMPLEMENTATION PLAN
Jack Meredith, Director, Technical Value, BCBC

Jack Meredith has prepared a powerful online Y2K presentation. It outlines the scope of the Y2K problem, clarifies BCBC's roles and responsibilities, and offers information on contingency planning.
Meeting the Year 2000 Challenge
---
BCBC is actively striving to ensure no interruption of services and minimal cost to government as a result of Y2K computer issues related to buildings.
Editors notes: BCBC has been extremely proactive in addressing the Y2K issue. The following information contains excerpts from their website. I feel that the assembled information on their site is of value to all Automators who are planning to celebrate a successful automatic transition into the millenium. Although BCBC admits there is still work to be done, I wonder if the Automated Buildings Industry is as ready?
A BRIEF SUMMARY OF BCBC'S Y2K IMPLEMENTATION PLAN
(Information extracted from the BCBC web site)
The Y2K problem is a serious issue however, as serious as the problem is, it is very manageable. BCBC's vision for managing the problem is:
TO STRIVE FOR NO INTERRUPTION AND MINIMAL COST TO OUR CLIENTS AS A RESULT OF YEAR 2000 COMPUTER ISSUES RELATED TO BUILDINGS.
The following Strategic Objectives have been developed to achieve this vision:
INFORMATION TECHNOLOGY Compliance Ensure all BCBC information technology systems (including all Corporate hardware and software applications and desktop applications) are inventoried, analyzed and made Y2K compliant.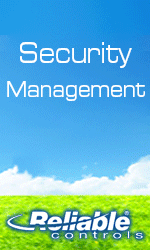 Embedded Systems Compliance Ensure all embedded systems (including ancillary input/output devices which BCBC owns or operates) are inventoried, analyzed and made Y2K compliant in all buildings owned or leased by BCBC.
Collaborate with our clients to establish mission critical systems and contingency plans to ensure our common objectives are met.
Obtain assurances from our essential suppliers/landlords that they, and their sub-suppliers, have plans to ensure all their operations will be Y2K compliant.
BC Buildings Corporation · British Columbia · Canada
For latest updated Y2K information check out BCBC web site http://www.bcbc.bc.ca/Internet/Y2k/implementation.htm
---


[Click Banner To Learn More]
[Home Page] [The Automator] [About] [Subscribe ] [Contact Us]