DONALD A. COGGAN,
INGENIEUR-ENGINEER RESULTS-ORIENTED
PROFESSIONAL SERVICES
1433 Lajoie Avenue, Montreal,
Canada H2V 1P7
mailto:don@coggan.com
http://www.coggan.com/
Tel: (514) 273-9774 Fax: (514) 273-4863
---
MANAGEMENT'S TOP FIVE Y2K ISSUES
Copyright © 1998 Donald A. Coggan, PE
As promised, this top-five summary consists of information that is non-technical in nature. It's intended primarily for those with management responsibility for Y2K projects within their organizations. The top five points about the year 2000 problem are:
• IT'S TIME SENSITIVE.
• IT'S A BUSINESS, NOT TECHNICAL, PROBLEM.
• 100% SOLUTIONS MAY BE IMPRACTICAL.
• NO BUSINESS IS AN ISLAND.
• LABOR-SAVING RESOURCES EXIST.
IT'S TIME SENSITIVE
You couldn't find a better situation to use the expression, "Time is of the essence!" This is a real problem with an unalterable deadline. WE CANNOT STOP THE ARRIVAL OF JANUARY 1, 2000. Many businesses fail because their owners/managers put off essential action. At the very least, you must assess your current position. Once you know this, taking cost-effective action becomes a lot easier. If you don't, you're working in the dark. As a result, decisions may be costly, even deadly for your business. RECOMMENDED ACTION: Assess your current position immediately. Hire qualified resources if you don't already have them in- house.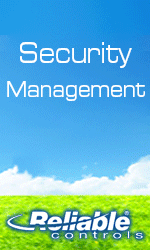 IT'S A BUSINESS, NOT TECHNICAL, PROBLEM
Day in and day out, businesses are faced with problems to solve. Some are technical, some are not. Regardless of its nature, every problem is ultimately reduced to a business issue. Ideally, management evaluates several possible solutions and then selects the most cost- effective one. APPROACH THE YEAR 2000 PROBLEM IN THE SAME TRADITIONAL WAY. Just because the problem has to do with computers is no reason to fear it any more than any other problem. It's important to act quickly though because problem-solving resources are already starting to become scarcely and more expensive. Have you ever bought standing room only from a ticket-scalper just before a popular event? RECOMMENDED ACTION: Develop a year 2000 action plan immediately and start checking doing the things on it as soon as possible.
100% SOLUTIONS MAY BE IMPRACTICAL
Many of us feel dissatisfied if we don't find a 100% solution to a problem. This is especially applicable in the case of computer software where programmers hate to stop working on their project until it's perfect. The fact is though that the effective operation of a business almost always involves a compromise of some sort. THE YEAR 2000 PROBLEM IS SO BIG AND PERVASIVE, THERE IS SIMPLY NOT ENOUGH TIME LEFT FOR IT TO BE SOLVED COMPLETELY. So don't looking for a 100% solution. Instead, assess your current position and then, at the very least, take the action necessary for your business simply to survive. Make a plan to deal later with non-essential issues. RECOMMENDED ACTION: Accept the reality of the situation. Divide your action items into two categories - survival and revival.
NO BUSINESS IS AN ISLAND
The year 2000 problem is a worldwide one. Whether we want to or not, we all have to join hands on this one. Will businesses want to work with suppliers who have not demonstrated that they've effectively fumigated their operation for the millennium bug? Will banks want to lend money to businesses that risk failing because they've not taken effective year 2000 action? NO BUSINESS CAN OPERATE IN ISOLATION. The business owner/manager charged with year 2000 responsibility needs bug-eyed alertness. He needs to be the Bruce-Lee action hero who can see all attackers at once and then dispense with them one by one in order of threat value. RECOMMENDED ACTION: At the very least, meet all parties with whom you interact to ensure there are no life- threatening gaps in your year 2000 solution.
LABOR-SAVING RESOURCES EXIST
The problem originated when the first computer programmers stored date information in YY-MM-DD format. With no digits available to indicate the century, computers cannot distinguish between 1900 and 2000. Correcting the problem involves adding back in the two century digits or taking some equivalent action. The solution is expensive and labor-intensive because of the many lines of computer coding that have to be checked and adjusted with human intervention. FORTUNATELY, TOOLS EXIST TO DO WORK SUCH AS CODE SCANNING. Qualified trouble-shooters can then limit their attention to the flagged items. RECOMMENDED ACTION: In your action plan, identify all tasks for which you can use labor-saving tools. Start on them first so that flagged items can be dealt with by qualified human resources while they're still affordable.
DO YOU NEED HELP?
If you need help with your year 2000 problem, you can jump-start your search.
Go now to: http://www.coggan.com/y2k/index.html
In addition to the coordinates indicated in the signature below, you can also reach us at the following numbers, which are toll-free in North America. Phone: 888-T2-NAFTA Fax: 888-F2-NAFTA
Cheers! Don Coggan
DONALD A. COGGAN, INGENIEUR-ENGINEER
RESULTS-ORIENTED PROFESSIONAL SERVICES
1433 Lajoie Avenue, Montreal, Canada H2V 1P7
mailto:don@coggan.com * http://www.coggan.com/
Tel: (514) 273-9774 * Fax: (514) 273-4863
---
[Home Page] [The Automator] [About] [Subscribe ] [Contact Us]