Innovative Lighting System Enabling
Load Shedding, Daylight Harvesting and Dimming

The project achieved a reduction of 47 kiloWatts, or about a 54 percent reduction.

Desmond concluded. "Building owners and operators and the public will continue to see more and more of this state-of-the-art systems approach in coming years." Located in the heart of Silicon Valley, ELI designs, engineers and manufactures innovative products providing low-cost dimming ballasts with the QuickLink™ connection system, a low-voltage, easy-to-connect wiring harness.
---
BRIGHTON (COLORADO) CHARTER SCHOOL INSTALLS INNOVATIVE LIGHTING SYSTEM ENABLING LOAD SHEDDING, DAYLIGHT HARVESTING AND DIMMING OF LIGHTS BY LOCAL UTILITY DURING PEAK POWER PERIODS WHILE ENHANCING QUALITY OF LIGHT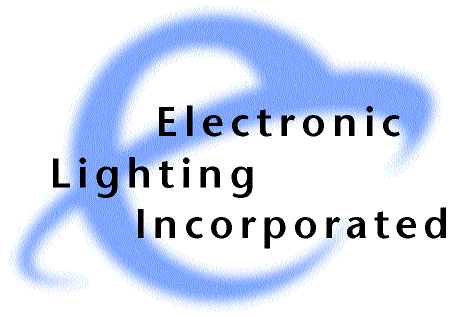 NEWARK, CA. (May 10) - Brighton, Colorado's Brighton Charter School has launched a breakthrough, innovative approach to its building lighting system -- the first of its kind in the country -- resulting in both improved lighting and some $9,000 in expected annual savings from reduced lighting costs following installation of the retrofit project.
The project achieved a reduction of 47 kiloWatts, or about a 54 percent reduction, with a total reduction of 130,035 kiloWatthours anticipated annually in the facility which, because the facility is a school, remains lighted only 2,500 operating hours a year.
The reductions were possible while at the same time increasing light levels 35 percent on average throughout the facility -- from 25 to 50 footcandles in some areas, while in other areas lighting levels were reduced and standardized.
Breakthrough approach allows utility to dim lighting
This breakthrough approach involves the local power utility dimming lighting -- using controllable ballasts manufactured by Electronic Lighting, Inc. (ELI) -- during peak utility demand periods using remote powerline carrier control signals.
ELI, of Newark, California, was responsible for the development and engineering of the entire retrofit project. The company is one of the nation's leaders in the design and manufacture of controllable (dimming) electronic ballasts and related control devices.
In exchange for allowing the utility control over its lighting, the customer also received the benefit of a lower electric rate schedule. In addition, the customer is lowering its energy costs on a local level by taking advantage of daylight harvesting and demand limiting strategies within the facility on a regular basis, all while enjoying an improved quality of light in the work place through improved lamp and ballast technology.
Additional savings to the school -- of at least another 10 percent -- were expected to be possible through a special load reduction electrical power rate. Project includes full spectrum of energy efficiency and quality of light technologies.
"This exciting project -- which is an excellent example of an innovative program taken on by the power utility on behalf of its customers -- also includes almost every energy efficiency and quality of light enhancing technology available, ranging from energy efficient lamps, controllable electronic ballasts, load management throughout the building, daylight harvesting in building perimeter areas to enable maximum use of daylight, and even occupancy sensors to turn lights off when areas are unoccupied," said Joseph F. Desmond, President and Chief Executive Officer of ELI.
In this case, he pointed out, Brighton Charter School benefits in several areas:
the customer benefits by taking advantage of demand limiting and daylight harvesting savings strategies;
the utility is able to send powerline carrier (PLC) signals to dim down lighting based on the utility system's coincident peak which, in this case, happens to be different from the customer's building peak;
the customer benefits by enjoying a lower rate structure which offers savings on every kiloWatthour consumed throughout the entire facility; and
the school benefits through qualitative improvements in lighting for students and teachers including reduction in glare, control of light level for multi-media presentations and other specific task applications, and other light quality benefits.
"Load management, which is the modification of energy usage patterns, historically has focused on interruptible loads such as air conditioners and hot water heaters," Desmond said. "But when incorporated as a building lighting strategy, we are simply extending those concepts into an entirely different arena with a much larger impact. Facility managers can monitor demand or energy prices as they rise and then gradually dim down the lights by up to 30 percent while remaining unnoticeable to the occupants."
He said in the case of cities and public entities, cost savings are simply passed on to the ratepayers. "This represents another opportunity for public sector entities to increase the value of service from the public power provider."
First project in country to employ this load management strategy
Desmond added this project is one of the first in the country to employ the lighting load management strategy in this manner.
He said that lighting load management has emerged as a dynamic proven energy strategy to dramatically reduce lighting energy costs.
"From the utility's perspective, commercial lighting load represents one of the single largest end use categories available to the utility," Desmond said.
"A standard lighting retrofit, using existing T8 lamps and fixed-output electronic ballasts, reduces lighting energy costs an average of 25 percent compared to original T12 lamps and magnetic ballasts," Desmond added. "Using technology developed by ELI as part of a larger lighting load management strategy, you can generally expect savings of 0 to 60 percent over existing systems."
Board member cites quality of light benefit, cost savings
Dave Dunnell, Board Chairman of Community Education Center, Inc., a non- profit organization responsible for providing the facility for the school (the school board itself is a separate organization), said he is pleased with the project and looks forward to its use for the benefit of the students, "and to the benefit of our ability to support this building on a cost-effective basis."
"The job of the Community Education Center, Inc. is to provide as quality a learning environment in the use of that public building as possible," he said. "This project allows us to do that and allows us to do that to support that quality of learning environment in a highly cost effective manner using state-of-the-art energy management systems."
"It is a good educational decision and it's an excellent business decision," he said. Desmond said that lighting load management clearly is the first application to pay off big for businesses everywhere -- particularly with the onset of deregulation.
The Brighton Charter School project, while not in a deregulated area, still is significant because of the many cutting edge technologies incorporated into the system. Jim Greule, Lead Administrator for the school (the Charter School concept prefers not to use the term "Principal"), was excited about the retrofit project.
School administrator cites economic and environmental opportunity
"We inherited an older building built in the early '60s and we had to renovate some lighting anyway, so we decided if we had to do it, let's do it right and save some money," he said.
"In Colorado, 'green' (or environmental awareness) is topical," Greule said. "We have to start modeling that as a school. If we don't model energy efficiency and recycling and all those things, then we can't expect our kids to do it. It has got to be more than celebrating Earth Day once a year."
He said he initially was looking forward to the new lights in a building that was "ready for transition and had lights not functioning." He added that with the project only partially completed, everyone already detected a noticeable difference in the quality of lighting.
"It is neat from the kids' point of view -- they ask what is going on and they are pretty impressed that we are concerned about their lighting and concerned about energy efficiency," Greule said. He added that the project is giving him a feeling of confidence because he knows every light and outlet is being taken apart and inspected.
"It feels good, it is exciting," he said.
In addition, he said school employees typically are not very strict about turning lights off. "Here (in a Charter School environment), if we save money on lighting, we can buy more textbooks, projectors, athletic equipment and teachers salaries, so staff is motivated to saving money to use for other things than paying the utility company," he said.
Parke Industries, a leader in the energy efficient lighting industry, was responsible for project installation which was simplified because of ELI's QuickLink™ connection system.
"This project is probably the most advanced lighting system on a facility-wide basis west of the Mississippi," said Otto Hottendorf, Parke's Rocky Mountain States Regional Manager. "It is certainly the first lighting system of its kind in Colorado and the first project of its kind where manufacturing, the engineering and installation company, and the utility company all have worked together to maximize every potential benefit for the customer."
Greule said both ELI and Parke were very professional throughout the project.
"They had to deal with people who are educators and don't know much about this," Greule said. "They educated us and were patient, always willing to answer our questions, they were sensitive to our needs. We don't have a great deal of money but we have this vision for an energy efficient school and they were willing to help us, even to the point where we were looking for financing."
He said it was a very collaborative project from start to finish, meeting all the timelines and avoiding disruption through careful scheduling of tasks.
Brighton Charter School, located at 1931 E. Bridge Street in Brighton, a suburban community about 15 miles north of downtown Denver, is part of Brighton's Community Education Center. The 40-year-old 63,000 square foot brown concrete block complex -- previously used as a courthouse -- opened its doors last August to 350 students in grades six through ten as a relatively new educational concept offering small class size and personal attention to students whether college bound or occupation bound.
Two additional grades will be added -- and a community college on the site will reach full capacity -- in future years.
Retrofit a challenge due to changing use of facility
"This is an exciting project because of the challenge of redesigning the lighting system to reflect the building's changing use and the changing needs of a lighting environment," Hottendorf said. "Because the school incorporates a lot of computers in the classroom, reducing glare was very important, maximizing the use of the building. The facility offers fantastic daylight exposure as the sun moves from east to west."
He added that the project was able to take advantage of that as much as possible through daylight harvesting, allowing teachers to control lighting within their own classrooms at the same time.
"This has not only added to the savings but has increased user comfort within the space," he added. "Working with the ELI dimmable ballast and other products, we finally have the opportunity to really stretch the ability of a lighting system to react to the specific needs of the user and still maximize energy savings," Hottendorf said. "Having the utility involved in the load reduction rate schedule aspect of the program has really helped to not only increase the credibility of our proposal but it added an extra financial benefit to the customer and to all the utility customers, since the utility is a cooperative."
He added that Greule went "out of his way" to prepare staff and students for the project, enabling the effort to move forward as smoothly as possible.
Dick Bussing, Key Accounts Manager for United Power, Inc., a not-for-profit electrical cooperative serving more than 32,000 customers on Colorado's Northern Front Range, said the utility typically tries to work with its customers because the utility is consumer-owned.
"We try to help them, especially when it is mutually beneficial," Bussing said. In the case of Brighton Charter School, savings resulting from the project help save tax dollars and help all the people in the community. We want to do what is best by all our consumers."
Utility excited about daylight harvesting, potential for controlling future load
"We are excited about the daylight harvesting, the occupancy controls and the potential for controlling load in the future," he added. "ELI and Parke have been very helpful and knowledgeable in lighting in the development of this project."
Bussing said the load management aspects of the project have the potential to provide additional savings by reducing demand on the utility, particularly after the facility reaches full occupancy.
Under this key element of the project, utility computers - working with ELI's load shedding technologies -- will send powerline carrier (PLC) signals over existing power lines to a receiving device that connects directly to the ELI Envoy™ Lighting Load Controller (Model LS3), a "smart" lighting load controller for lighting load management. This unit provides gradual, unnoticed light level reductions at critical times, allowing for significant reduction in energy usage (optimized to work with ELI's family of PowerPlus® controllable ballasts).
A radio-controlled signal also was installed as a back up to the PLC signal.
Saving provided by this element of the system allow the utility to pass on to the school additional savings of at least another 10 percent through reduction in electrical rate under the utility's load reduction rate schedule.
The two-story round facility formerly consisted of jury rooms and courtrooms with an outside perimeter used for offices, and hallways "criss-crossing" through the center of the building.
Original lighting was based on T12 lamps and magnetic ballasts in 627 fixtures, most surface-mounted, with 104 recessed fixtures and 57 40-watt incandescent exit signs.
The old courthouse lighting arrangement provided uneven light levels in classrooms, with specific task requirements difficult under the existing configuration.
Some areas were poorly lit and others were overlit, and solar gain impacting two- thirds of the round building provided added light along with some glare. For example, one room with lights on and blinds open at 2 p.m. registered 204 footcandles, compared to a desirable reading of 40 footcandles for a classroom.
The new system included two-foot, four-foot and eight-foot Philips Lighting T8 Low Mercury Alto lamps, many fixtures upgraded with lenses, ELI controllable electronic ballasts, 60 fixtures using specular reflectors where additional task lighting was required, and 57 energy efficient three-watt LED exit signs by U.S. Technologies, totaling the same 627 fixtures. (Roughly 25 percent of the fixtures were removed, relocated, reinstalled and reconfigured to help balance lighting as needed in the new building use.)
Also included were ELI slide dimmers in some classrooms to enhance multi-media learning, DayWatt™ Photosensors (Model PS1) for daylight harvesting, and remote occupancy sensors by The Watt Stopper®.
Savings from reductions in lighting costs, rates, maintenance requirements, heat
Initial annual savings resulting from the project will be an estimated $9,000, including a lighting cost reduction of $7,900 (additional savings are expected from utility rate reductions as incentives for automatic lighting dimming during peak utility demand periods).
Also included in the savings total are projected maintenance savings resulting from the project of $800 a year, and additional savings from reduced use of air conditioning due to a reduction in heat from the lighting system, expected to be $400 a year.
The environmental impact of the project is equivalent to removing 107.7 tons of contaminants from the air each year including a carbon dioxide emissions annual reduction of 105.8 tons; sulfur dioxide emissions annual reduction of 1.4 tons; and oxides of nitrogen reduction annually of 0.5 tons.
"We are excited about this system concept not only in this particular application but in similar projects we have under development around the country," Desmond concluded. "Building owners and operators and the public will continue to see more and more of this state-of-the-art systems approach in coming years."
Located in the heart of Silicon Valley, ELI designs, engineers and manufactures innovative products providing low-cost dimming ballasts with the QuickLink™ connection system, a low-voltage, easy-to-connect wiring harness. The company also acts as a solutions integrator by combining the right ELI ballast with the optimum configuration of control devices in order to assure maximum savings to the end user.
ELI, a leader in the electronic ballast industry, provides reliable electronic dimming ballasts and related products, giving customers total control over their lighting environment and resulting in increased efficiency, lower operating costs, and improved visual comfort.
The company is headquartered in Newark, California.
---

[Click Banner To Learn More]
[Home Page] [The Automator] [About] [Subscribe ] [Contact Us]