The new TAC Automation System will be a LonWorks network with LonMark open protocol for all controllers used for DDC of the HVAC systems. Grand Valley Automation is responsible for integration, for the design, installation, and startup of the automation system and LonWorks network. This network will equip the airport for easy seamless integration of new facilities for many years to come.

Steve Karsten, General Manager
---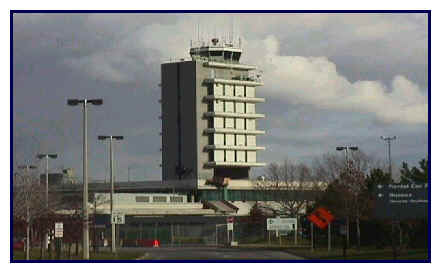 Kent County International Airport in Grand Rapids Michigan has taken - off with a TAC Facility Automation System
The airport facility is going through a two-year renovation and expansion starting early 1998. The new facility will have all new HVAC equipment, Chillers and Boilers. The new TAC Automation System will be a LonWorks network with LonMark open protocol for all controllers used for DDC of the HVAC systems. Grand Valley Automation is responsible for integration, for the design, installation, and startup of the automation system and LonWorks network. This network will equip the airport for easy seamless integration of new facilities for many years to come.
The TAC Automation System will also have two TAC Vista front end PC work stations for the engineering and maintenance staff. These PC's will be connected via a standard Windows 95 PC network. These workstations will serve as alarm handling stations for various equipment safety and system performance alarms. They will also be used for HVAC service trouble shooting, data logging, executive reports, CO2 monitoring, alarm handling, and facility performance monitoring.
Other added performance features of the TAC Vista workstations will allow the airport staff to quickly look up control drawings, equipment description of operations, material lists, and control equipment cut sheets with a click of the mouse.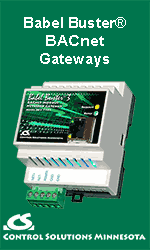 The TAC optimization programs will dynamically manage the three new York centrifugal chillers and the tower system to minimize energy consumption of the chiller plant at all outdoor conditions and space demands. The DDC system will also monitor power consumption of all HVAC fan motors for energy usage reports and allow the facility engineers to perform statistical energy analysis of the total facility.
The TAC Xenta DDC controllers will control the "Variable Flow" chilled water system to track the rapidly changing cooling loads throughout the facility at the minimum energy cost. Seamless communications will take place between the TAC DDC controllers and the York millenium processors via a LonWorks open protocol interface at the Chiller integration panel.
The TAC Xenta LonWorks based processors will manage the facility automation network to fully integrate information from VAV controllers, VAV AHU controllers, cooling towers, Multizone AHU's, chiller systems, tower heat exchangers, and the three Kewanee fire tube boilers and pumps.
The TAC Xenta automation system will also calculate when to implement "anti plume" control of the cooling towers to prevent cooling tower discharge flume from interfering with the air traffic control tower.
The TAC Xenta controllers will have a chiller plant optimization program imbedded in them to continuously maximize energy savings, while reacting to rapidly changing cooling loads throughout the airport complex.
---


[Click Banner To Learn More]
[Home Page] [The Automator] [About] [Subscribe ] [Contact Us]