Ethernet Infrastructure + BAS Router = Your Ideal Solution
Use Contemporary Controls' BAS Router to Make the BACnet/IP to BACnet MS/TP Connection
Downers Grove, IL (March 25, 2008) - "Contemporary Controls' BAS Router is designed specially for the next generation of building automation networks," says Sales Manager Joe Stasiek. "Built with excellent hardware, the BASRT-B can help you increase operational efficiency and service flexibility." If you have BACnet MS/TP devices to install, but no MS/TP home run is available, use the BAS Router to make the BACnet/IP to BACnet MS/TP connection. With the BAS Router you can use the Ethernet infrastructure and locate the MS/TP devices where you need them. You can take advantage of the many MS/TP devices in the marketplace and connect them to any BACnet/IP enabled controller. And of course, if you're trying to maintain a standard selection of spare MS/TP parts, you can employ the same MS/TP devices connected to MS/TP controllers as those connected to the BACnet/IP controller.This device routes between BACnet/IP and BACnet MS/TP networks as per the ANSI/ASHRAE 135-2004 standard. It allows BACnet/IP devices to communicate with MS/TP devices. The router is configurable via its webpage.
To learn more about this product, visit www.basautomation.com/basrouter.htm.
---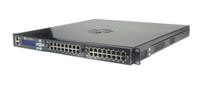 Uplogix Enhances Secure Remote Management Appliance for Managing Distributed Networks
Austin, Texas (PRWEB) March 31, 2008 -- Uplogix®, the leading provider of next-generation secure remote management (SRM) solutions, today announced the general availability of Envoy™ and Envoy Management Station™ (EMS) v3.4, a fully-integrated remote management platform enterprise customers worldwide are adopting as a critical component to their network and server infrastructure. The enhancements in this new version helps large IT organizations further automate routine maintenance and recovery tasks to alleviate the risks, complexity and costs in managing dispersed networks. For more information, please visit www.uplogix.com.
---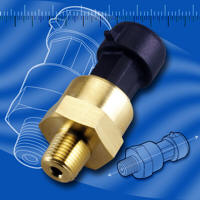 P528 Refrigeration Pressure Sensors
Kavlico's P528 refrigeration pressure sensor utilizes a ceramic capacitive sensing technology and are designed for high-volume, OEM applications such as compressors, rooftop chillers, and refrigerant recovery systems. The compact sensors features a brass housing and has excellent over=pressure capability. The rugged sensors are available in pressure ranges of 0-15 to 0-500 psia. The high performance sensors are powered by a 5V power supply and provide a 0.5 to 4.5 V ratiometric output. Excellent EMI/RFI and ESD protection. Many pressure port options available. For more info go to:
http://www.cstsensors.com/news/kavlico_20080124_003.shtml
---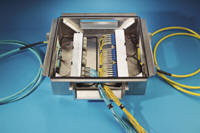 Wiremold/Legrand - Zone Cable Management Enclosures
WEST HARTFORD, Conn. (March 17, 2008) – Wiremold/Legrand has broadened its offering of cable management solutions to include integrated zone cabling enclosures. Coupled with offerings from Ortronics/Legrand and Cablofil/Legrand, the Legrand brands offer a robust portfolio of solutions for data centers and IT infrastructures.
Under a sales and marketing agreement with American Access Technologies, Wiremold/Legrand provides enclosures that save space and increase flexibility by providing connectivity in drop ceiling or raised floor applications. These enclosures are plenum rated by UL and may be used in environmental air spaces. Providing connectivity in a drop ceiling or raised floor not only conserves valuable space, but may provide the added benefit of reducing cooling requirements in potentially crowded equipment and data control rooms by moving active equipment to alternate sites. Further, deploying a zone cabling architecture, which integrates a remote consolidation point or zone enclosure reduces costs associated with moves, adds and changes over the lifetime of an installation. For more information visit www.wiremold.com
---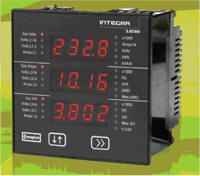 Crompton Instruments Integra 1630 Digital Metering System available with BACnet/IP
Crompton Instruments Integra 1630 Digital Metering SystemThe range of low profile multi-function Crompton Instruments Integra 1630 digital metering systems (DMS) from Tyco Electronics' Energy Division has been expanded featuring a new model with Ethernet communication module supporting connection to SCADA systems using the BACnet/IP protocol (ANSI/ASHRAE 135 - 1995 Annex J).
Integra 1630 DMS with Ethernet module acts as a BACnet/IP server device and may be queried by a BACnet/IP client device which conforms to the BACnet/IP protocol.
For more information visit Crompton Instruments
---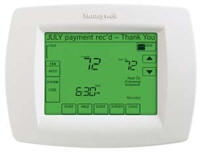 Honeywell UtilityPro Helps Utilities Manage Demand and Homeowners Maximize Energy Savings
New Thermostat Gives Utilities Greater Control of Peak Energy Use, Improves Customer Communication.
Minneapolis, March 5, 2008 Honeywell today introduced UtilityPRO™ a digital touchscreen programmable thermostat designed specifically for utility-sponsored demand response programs, which help limit energy consumption with the demand for electricity is at its highest. Featuring a sleek design and simple user friendly interface, the new thermostat will help utilities drive program participation, giving them greater control over peak energy use. Utilities also will be able to improve communication with customers through industry-leading features like customized text messages. For more information visit www.honeywell.com/utility.
---
---


[Click Banner To Learn More]
[Home Page] [The Automator] [About] [Subscribe ] [Contact Us]