---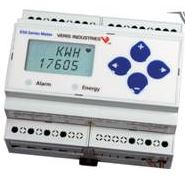 Veris' E51x Series of Power & Energy Meters Now Features Class 0.2% Accuracy

Veris Industries, a leader in innovative power and energy monitoring solutions, upgraded their popular E51x Series of power and energy meters to class 0.2% accuracy. The class 0.2% accuracy feature is available in all E51 meters, including both Modbus and BACnet models with or without data logging. The meters with their versatility, bi-directional capability, and 0.2% accuracy are an ideal solution for tenant submetering, energy management, and renewable energy projects.

For more information visit http://www.veris.com


---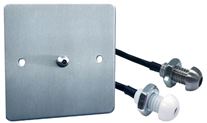 Sontay New Low Profile Button Temperature Sensor
Sontay, the industry leader in building control peripherals, has recently expanded its range of field controls with the addition of a low profile button temperature sensor. The compact, new TT-515 and TT-512 sensors offer controls specialists a solution for a range of applications, including those that require a discreet and unobtrusive sensor, as well as for those situations that need a robust and reliable solution. The new tamperproof sensors are particularly suited to projects where anti-ligature devices are required for the safety and security of building occupants, such as schools, hospitals and prisons. In addition, the new low profile sensor is ideal for those environments which require a device that can blend into the background and not affect the décor, fabric or interior aesthetics of the building, such as listed properties or hotels.

For more information visit http://www.sontay.com

---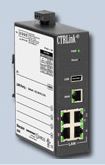 Contemporary Controls - EIPR-E Skorpion IP Router Goes Wireless
The EIPR-E IP router is perfect for automation systems and for job sites that require IP router wireless access. The router is a simple-to-use industrial grade Ethernet-to-Ethernet router with a built-in four-port Ethernet switch. Wireless connectivity is accomplished through the USB port. The EIPR-E router will support a list of Wi-Fi USB modules, which are shown on our website. The EIPR-E offers a Wi-Fi access point functionality allowing end devices, such as PCs or Wi-Fi controllers to connect to the router and then to the Internet. In addition, the EIPR–E will support WEP, WPA, and WPA2 Wi-Fi Security.

For more information visit Contemporary Controls

---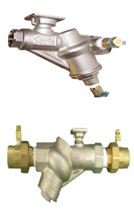 Belimo PT Ports Available on PICCV Assemblies

Pressure Independent Characterized Control Valves (PICCV) are now offered with optional Pressure Temperature (PT) ports. PICCV's with PT ports are designated with a -P suffix in the valve body part number. The PT ports provide additional functionality so Test and Balance (TAB) professionals can verify the PICCV media differential pressure and temperature are within the specified parameters. PICCV size range ½" [DN 15] and ¾" [DN20] valve bodies will be offered with optional integral pressure temperature ports that can be used to confirm the operating differential media pressure (5-50 psid) and measure the media temperature. PICCV size range 1" [DN 25] and 2" [DN 50] valve bodies will be offered with optional external pressure temperature ports that can be used to confirm the operating differential media pressure (5-50 psid) and measure the media temperature.
For more information visit http://www.belimo.us

---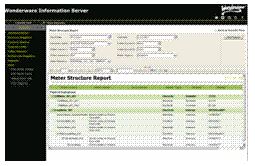 Wonderware Corporate Energy Management 2012 R2

Invensys has released its Wonderware Corporate Energy Management software, version 2012 R2. The updates include new features like a web application to edit meter values and energy rates; virtual meter hierarchies; archival and purging of energy data; and enhanced Wonderware Intelligence models and dashboards.

For more information visit http://global.wonderware.com/EN/Pages/WonderwareCorporateEnergyManagement.aspx

---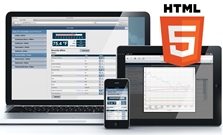 American Auto Matrix - HTML5 Enhances Building Automation and Energy Control for Facility Managers

A technological innovator in the BAS marketplace, American Auto-Matrix releases the latest installment of their web-enabled Building Automation and Energy Control Solution, AspectFT. AspectFT v2.0 was designed to make Building Automation simple for Facility Managers, integrating building control with everyday technology such as Twitter®, RSS, email, Google Calendar™, Microsoft® Outlook® and Apple® iCAL®. With version 2.0, American Auto-Matrix has again raised the technological bar, incorporating HTML5 into their already robust system. HTML5 allows users to access and alter information from the most popular web-enabled devices, with no additional plug-ins or engineering time. Tablets and smart phones from Apple® and Android™ can be used to view and add information such as trends and setpoints on the fly. This advanced engineering allows Facility Managers even more flexibility when it comes to energy control and monitoring.

For more information visit http://www.aamatrix.com
---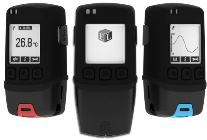 USB Data Logging with Real-Time Analysis and Graphic Screen

Lascar Electronics has launched its next generation USB data logging line, the EL-GFX series. The EL-GFX units are standalone temperature and humidity data loggers featuring a high-contrast graphic LCD displaying real-time analysis of readings either as a data summary (showing highest and lowest readings, last log and alarm conditions) or as a trend graph that updates as new data is added. Each unit in the range is capable of storing over 250,000 readings per channel and can be powered by battery or from a wall socket. They come supplied with a magnetic clip - allowing wall or refrigerator mounting - and a waterproof USB connector cover, and can all be configured using Lascar's free EL-WIN-USB software.
For more information visit http://www.lascarelectronics.com
---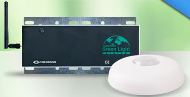 Crestron expands line of commercial wireless lighting control products

Crestron announced several additions to its line of infiNET EX® wireless lighting control products. Combined with its existing portfolio of wireless products, including shade and temperature controls and user interfaces, Crestron wireless solutions provide complete wireless environmental control, easier installation and reduced energy consumption. The GLPP-EX is an intelligent room controller available with infiNET EX wireless technology to provide quick, reliable wireless communication with a central control system. The Battery-Powered Wireless Occupancy Sensor (GLS-OIR-CSM-EX-BATT) is a low-profile occupancy sensor is ideal for spaces that are especially difficult to wire. The2-Button Wireless Keypad (HTT-B2EX-BATT) is battery-powered, portable and designed to control a wide range of applications supported by Crestron control systems.

For more information about Crestron Wireless Lighting Control solutions visit http://www.crestron.com/products/

---
---

[Click Banner To Learn More]
[Home Page] [The Automator] [About] [Subscribe ] [Contact Us]