Endorsing Associations Offer Free Educational Sessions at 2002 AHR EXPO









Westport, CT. November 29, 2001 - A new mix of free educational seminars offered by AHR Expo" and several Endorsing Associations will be available to engineers, contractors, wholesalers, and other HVAC&R professionals who visit AHR Expo 2002, January 14-16, 2002 at the Atlantic City Convention Center in Atlantic City. The 2002 session program is similar to the 2001 lineup and features a wide range of topics, allowing attendees to obtain a better understanding of the newest trends and technologies impacting the industry, while also providing them with the opportunity to find practical solutions to the challenges they face. Each of the six sessions will be presented by experts from one of the 16 industry associations endorsing the 2002 AHR Expo.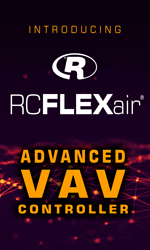 Attendees are allowed to participate in as many presentations throughout the three-day program as their schedule permits. The 2002 topics include:
Introduction to AABC Standards 2002 Presented by the Associated Air Balance Council (AABC) Monday, January 14 - 10:00 a.m.

Using Standard 52.2 in Preparedness for Bioterrorism Insult from Outside Air National Air Filtration Association (NAFA) Monday, January 14 - 10:00 a.m.

Technology Roadmap for Intelligent Buildings Technologies Presented by the Continental Automated Buildings (CABA) Monday, January 14 - 1:00 p.m.

Cooling Tower Operation & Maintenance For Improved Energy Efficiency Cooling Technology Institute (CTI) Monday, January 14 - 1:00 p.m.

Smoke Management Systems & New Code Developments Presented by the Air Movement & Control Association International, Inc. (AMCA) Tuesday, January 15 - 10:00 a.m.

Effective Ventilation Training Equals Quality Installations Heating, Refrigeration and Air Conditioning Institute of Canada (HRAI) Tuesday, January 15 - 1:00 p.m.
For a complete description of AHR Expo 2002, along with show highlights and an exhibitor list, visit www.ahrexpo.com .
---


[Click Banner To Learn More]
[Stay Informed - Subscribe to our Update Mailing List]
[Home Page] [Contact Us] [The Automator - Current Issue]
[News] [Resources] [Products] [eDucate] [About]

Visit Home Toys to Learn about Home Automation
Web Design by Enviromation