NEWS BRIEFS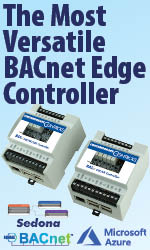 Gems Sensors Inc. Announces Acquisition of Setra Systems, Inc.
Plainville, Conn. -- Connecticut-based fluid sensor manufacturer, Gems Sensors Inc., announced the acquisition of Setra Systems, Inc., Boxborough, Mass., designers and manufacturers of capacitance pressure transducers and related devices. Setra's manufacturing and complete service operations will remain as a separate entity in Boxborough, Mass. A leader in the fluid sensor industry, Gems Sensors designs, manufactures, and markets the industry's largest selection of liquid level, flow, and pressure sensors and controls available from one source.
---









RAVISENT Completes Acquisition of eMation; Company Focused on Growing Market for Device Relationship Management
MALVERN, PA--RAVISENT Technologies (NASDAQ: RVST) announced the completion of its previously announced acquisition of eMation, Ltd. for approximately 8 million shares of common stock. RAVISENT also assumed approximately $5 million of eMation net debt. For more than a decade, eMation has been an innovative provider of Internet-based solutions that extract information from intelligent devices and make it available to people and business systems. RAVISENT is a software, services, and intellectual property licensing company providing software solutions and technology to OEMs and Enterprises.
---
Greystone Energy Systems Inc
Announces an overstock special on ETP-9500 Electronic to Pneumatic Transducers - 10% off with a minimum purchase of 10 units.
---
Technical Knockout Award Presented to Engage Networks Inc.
Milwaukee, WI - Engage Networks was selected from a pool of 32 entrants representing the Milwaukee area's most innovative and well-positioned technology businesses. Engage Networks Inc., founded in 1995, manufactures and sells software designed to monitor and control the use of energy over a wide-area network, and through its proprietary hardware, provides energy management services to its customers which include: aggregation and curtailment of energy usage, automated procurement and remote generator/device monitoring, dispatch and control, and intelligent maintenance, prediction and energy portfolio analysis tools.
---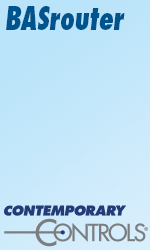 Engage Networks, Inc. and Smartest Buildings B.V. Combine to Offer Internet Based Real Time Energy Information Solutions.
MILWAUKEE, WISCONSIN and AMERSFOORT, NETHERLANDS - Engage Networks Inc. and Smartest Buildings B.V. announced the formation of a multi-year strategic alliance which will utilize Engage's technology platform, including both hardware and software, to provide Internet based, information technology solutions to Smartest Building's commercial, educational and industrial energy end-users in the Netherlands, and multiple other countries in Europe. This relationship blends the market-leading energy monitoring and control software and Internet appliances of Engage Networks Inc. with the wide-range of on-line energy management services of Smartest Buildings B.V.
---
Power Measurement Opens Mid-Atlantic Office in Virginia New Location Established to Provide Enterprise Energy Management Systems
VICTORIA, BC - Power Measurement, a leading provider of enterprise energy management systems, announced the opening of its new Virginia office, and the appointment of Mike Wilkins as district sales manager for the mid-Atlantic area. "From this new location, Mike can provide Power Measurement's mid-Atlantic customers with the means to improve energy efficiency, increase reliability, and cut costs," said Gary Moody, Power Measurement's general manager for the Eastern Region.
---
Slaney Controls Introduces New Brochure
This month we are pleased to issue our new "Sensor Technology & Design" brochure highlighting our complete range of sensors and custom made solutions. Competitively priced to meet today's economic challenges at the same time maintaining the flexibility and high standard associated with all Slaney products.
---
HAI Announces OmniLT Controller for Use in Leviton Structured Wiring Enclosure
HAI, the leading manufacturer of integrated automation and security products since 1985, has announced a new model of its award-winning OmniLT controller designed specifically to be included in Leviton's Structured Wiring Enclosures. Leviton, a manufacturer of electrical and electronic products, markets its structured wiring products through its Leviton Integrated Networks division in the Leviton Structured Media Center product line. The OmniLT is HAI's fourth generation controller designed specifically for smaller homes, condos, townhouses, and apartments. It includes HVAC and lighting control for energy management, UL-Listed security for enhanced safety, and the convenience of telephone and Internet access and control. The Leviton version of the OmniLT will include specially designed brackets for mounting in the Leviton Structured Media Center Enclosures, which serve as home networking and entertainment hubs.
---
Silent Witness Releases the MagnaView V28C Cornermount
Surrey, BC - Silent Witness (NASDAQ: SILW / TSE: SWE), a leading provider of video monitoring technology, announces the release of a highly attractive cornermount version of the MagnaView V28. Silent Witness' MagnaView V28C Cornermount, ideal for mounting in tight corners and elevators, provides a wider field of view and improved aesthetics. It mounts with precision in corners and blends with any décor.
---
ProTeus II Mobile is the first handheld maintenance software application to allow users to view equipment histories and start new work orders in the field
MEQUON, WI - ProTeus II Mobile, the PDA interface for Eagle Technology, Inc.'s ProTeus II Computerized Maintenance Management System (CMMS), is the first handheld maintenance software application to store recent repair histories on the PDA and to allow technicians to create new work orders in the field. ProTeus II Mobile works on any handheld PDA running the Palm Operating System (Palm-OS) version 3.5 or higher.
---
Invensys to use Tridium's Niagara Framework(tm) in its North American I/A Series® Building Management System Architecture
Richmond, Va. - Invensys Building Systems - Americas, a leader in the automation and controls industry, and Tridium Inc., a leading provider of Internet-based control and automation infrastructure, announced the formation of a long-term strategic relationship. The alliance allows Tridium's universal software infrastructure - called Niagara Framework(tm) - to be used as part of Invensys' North American Intelligent Automation I/A Series® Building Management System Architecture.
---
Cogency Launches Advanced HomePlug Powerline Networking Chipset
Highly integrated, HomePlug-compliant chipset provides customers with cost-effective home networking solution
Toronto, Ontario -- Cogency Semiconductor Inc., a leading provider of high-performance semiconductors for the fast-growing home networking market, today announced the launch of PiranhaT, its next-generation HomePlug-compliant powerline home networking chipset. The chipset enables Ethernet-class networking over existing electrical wiring with full Quality-of-Service (QoS) support and privacy ensured through encryption.
---


[Click Banner To Learn More]
[Stay Informed - Subscribe to our Update Mailing List]
[Home Page] [Contact Us] [The Automator - Current Issue]
[News] [Resources] [Products] [eDucate] [About]

Visit Home Toys to Learn about Home Automation
Web Design by Enviromation