NEWS BRIEFS
CABA announces formation of an Intelligent Buildings Council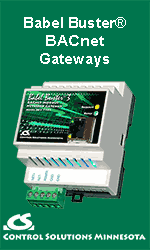 ATLANTA -- The Continental Automated Buildings Association (CABA) takes great pleasure in announcing the official formation of an Intelligent Buildings Council.
The Intelligent Buildings Council will specifically review opportunities, strategize, take action and monitor initiatives that relate to integrated systems and automation in the "large building" sector.
The Council's membership will be open and balanced. It will be comprised of leading and visionary representation from all segments of the building industry including manufacturers, service providers, building owners and building professionals.
To join the Council or obtain more information contact zimmer@caba.org.
---
Innovator McClure Implements FieldCentrix Field Service Automation For Process Improvements and Company Growth
Irvine, Calif. - November 26, 2001 - FieldCentrix®, the largest and most experienced wireless and Internet-based field service software provider, has helped mechanical construction and service provider McClure Company transform its outdated field service operation into a market leadership position. With FieldCentrix Enterprise, McClure has automated its field service processes to eliminate paperwork and increase access to information.
---









3COM Turns Basic Outlets into Intelligent Network Connections
Company's New NJ100 Network Jack Solution Equips Network Managers and Cabling Professionals with Simple but Rich Technology for Saving Organizations Money and Time
SANTA CLARA, Calif., November 26, 2001 - 3Com Corporation (Nasdaq: COMS) today announced a revolutionary networking product that will help businesses save money on the implementation of active desktop ports and CAT 5/5e cable while giving optimal connectivity flexibility for users. The 3Com NJ100 Network Jack is the first in a family of network jack products providing four 10/100 unmanaged switch ports that fit into any standard wall cut-out or modular furniture opening. Residing at the point where devices connect to an organization's network, 3Com's new NJ100 Network Jack is installed in an organization's cubicle or office, conference room or classroom, giving four active 10/100 ports that are connected to a LAN switch in the wiring closet by a single Ethernet cable.
---
Toshiba Selects eMation DRM to Enable Remote Monitoring and Diagnosis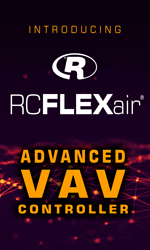 DRM-enhanced Controller Improves Uptime and Performance of Machines and Devices
Mansfield, MA and Tokyo, Japan - eMation Inc., a pioneer of Device Relationship Management (DRM) enterprise software solutions, announced that the Toshiba Corporation of Japan, a world leader in high technology and an integrated manufacturer of electrical and electronic products, has agreed to license key components of the eMation DRM(TM) Device Relationship Management system for use in its new Factory View(TM) product sold with their V Series Controller. Now Factory View authorized users will be enabled to remotely monitor processes inside factories with complete security, receive alert messages from devices, and even change operating parameters via standard Web browsers from any location at any time.
---
Power Measurement Expands Operations in New England
New Office Established to Meet Growing Need for Enterprise Energy Management Systems
VICTORIA, BC (November 23, 2001) - Power Measurement, a leading provider of enterprise energy management systems, today announced the opening of its new Connecticut office, and the appointment of Barry Bragger as district manager for the New England area. "By bringing Barry in to run this key location, Power Measurement further extends its abilities to help customers throughout the New England area to improve energy efficiency, increase reliability, and cut costs," said Gary Moody, Power Measurement's general manager for the Eastern Region.
---
Lenoir Community College to save more than $1 million with SRS facility improvements
CARY, N.C. - SRS (Strategic Resource Solutions Corp.) - a subsidiary of Progress Energy [NYSE: PGN] and innovator of integrated, web-based energy and facility management solutions - will save Lenoir Community College an estimated $1.1 million through energy and facility upgrades over the term of a performance contracting agreement.
Facility improvements for seven of the campus buildings include converting from electric to gas boilers, upgrading to energy efficient chillers, and improving air distribution by replacing diffusers. Campus wide, SRS will upgrade lighting systems, as well as modernize and expand their HVAC control systems. The project will significantly reduce deferred maintenance and provide energy savings by improving overall efficiency, resulting in estimated annual savings of more than $120,000 for the college.
---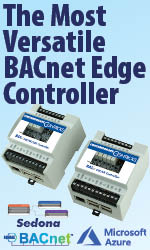 Tridium and Eagle Technology form partnership to link Building Automation Systems with Facilities Maintenance Management Software
Mequon, WI - Eagle Technology, Inc., a worldwide provider of maintenance management software, has entered a strategic alliance with Tridium, Inc.(TM) (Richmond, VA), a leading developer of internet-enabled automation software infrastructure and applications. As part of the alliance, the companies have developed an interface between Tridium's VyKon(TM) Building Control Suite and Eagle's ProTeus II(TM) Computerized Maintenance Management System (CMMS). The new ProTeus/VyKon Interface is the first of its kind to provide web-based interoperability between modern Building Automation System (BAS) environments and client/server maintenance management software.
---
eMation Selected as an X Internet Vendor
The X Internet Will Let Businesses Do More With What They Have, According To Forrester Research
CAMBRIDGE, Mass.- More than 500 senior business executives gathered at the 14th annual Forrester Research, Inc. (Nasdaq: FORR) Executive Strategy Forum to hear how to survive and thrive in the X Internet age. Forrester's Forum, "The X Internet: The Next Voyage".
As the Internet expands, two new waves of innovation, constituting what Forrester calls the X Internet, are already eclipsing the Web: an executable Net that greatly improves the online experience and an extended Net that connects users to the real world. An executable Net that supplants today's Web will move code to users' PCs to captivate consumers in ways that static pages never could. The extended Internet is reshaping businesses through Internet devices and applications that sense, analyze, and control what is going on in the real world.
"Today, the X Internet is all about doing more with what you have," said Carl D. Howe, principal analyst at Forrester. "Companies have invested millions in PCs, devices, and bandwidth to support today's inefficient Web. Executable and extended Internet applications let you exploit the power of that existing equipment, satisfy the customer better, and reduce bandwidth costs in the bargain."
---
Cogency Licenses Arm Core for HomePlug System-On-Chip Applications
Developer of home networking ICs to utilize ARM core in its next-generation HomePlug SOCs
Ottawa/Toronto, Ontario - Cogency Semiconductor Inc., a leading provider of high-performance semiconductors for the fast-growing home networking market, today announced that it has signed a license agreement with ARM [(LSE: ARM); (Nasdaq: ARMHY)], the industry's leading provider of 16/32-bit embedded RISC microprocessor solutions, for the ARM7TDMI® core microprocessor. Cogency will use the industry-leading core in its next-generation HomePlug SOCs.
Cogency is using the ARM7TDMI embedded microprocessor core to develop an integrated circuit that will provide a high-speed solution for home networking over powerlines, compliant with the recently released HomePlug Powerline Alliance's 1.0 specification.
---


[Click Banner To Learn More]
[Stay Informed - Subscribe to our Update Mailing List]
[Home Page] [Contact Us] [The Automator - Current Issue]
[News] [Resources] [Products] [eDucate] [About]

Visit Home Toys to Learn about Home Automation
Web Design by Enviromation