---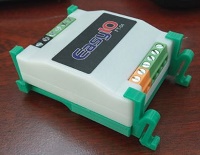 EasyIO 10 Uses for the FT
Not yet released, you can find information from our beta testers at this link. Thanks to those who provided your feedback. We listened and incorporated many of your valuable suggestions.

Motor start/stop and status, connected WiFi to router, then BACnet IP to Jace; Temperature control for heating valve; Inside motor starter on a roof; Temperature monitoring of an office; Local on/off/auto controller of a chilled water valve; Local on/off/auto controller of a chilled water valve; FT in addition with the other F Series control; Monitor 2 temperature sensors 10k type 2 and 3 and switch two relays; Monitoring/control residential water heater; The FT was used as a Standalone Pump Lead/Lag Controller; A FW-14 was used to control a typical packaged RTU for a VVT/Cooling only. This is a great localized lighting controller. Takes lux in and can control dimming ballast out.
For more information visit https://www.easyio.pro/ft-series.html

---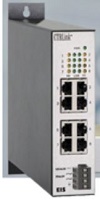 UL 864 Recognized Switches from Contemporary Controls
Contemporary Controls offers smoke and fire rated UL 864 Ethernet switches. The EIRX Managed Ethernet Switch and EIS Family of Plug-and-Play Unmanaged Switches are all UL 864 recognized components. Both the EIS and EIRX switches are available with a combination of copper and fiber-optic ports. This is particularly advantageous in multi-building campuses where the BMS is off-site in another building or area. Both switches support single-mode and multi-mode fibers at speeds of 10/100 Mbps while EIRX also supports 1000 Mbps. Transmission distances of up to 15 kilometers between buildings are possible. Thus, a smoke alarm at a distant location can be immediately reported to the central management system. The EIRX switch provides SFP ports allowing the user to choose the fiber ports for additional flexibility at the job site. Furthermore, the EIRX switch features management capabilities providing redundancy with Rapid Spanning Tree protocol (RSTP).
For more information visit https://www.ccontrols.com/enews/2018/1118story2.htm
---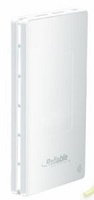 Reliable Controls® EnOcean® Transceiver
Primarily used in building automation systems, this device integrates a wide variety of EnOcean wireless sensors and control devices with the MACH-System™. For example, the MACH-Pro Light® controller has a dedicated EnOcean port for the transceiver. The devices are added by binding them to the transceiver, and their values are automatically mapped to EnOcean BACnet® objects and populated in the EnOcean Values worksheet. The unit's network is completely independent of any wireless SMART-Net devices. The device installs into standard electrical boxes.
For more information visit http://www.reliablecontrols.com; eProduct 189
---
A State of the Art Solution to Increase Profitability

AVUITY's Integrated Workplace Management System (IWMS) tracks and manages physical assets and real estate, providing data and solutions that will help increase efficiencies. Whether your setting is corporate, retail, hospitality, or higher education, AVUITY has the nimble software to meet your needs. IWMS provides work order management, lease administration, asset management, project management, capital budgeting, strategic space planning, and more.

For more information visit http://www.avuity.com/services/iwms/
---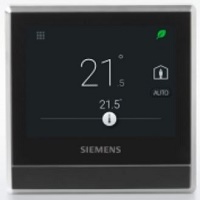 Siemens RDS110 — Smartest Thermostat Yet — 6 Powerful and Accurate On-board Sensors
Understanding your needs with smartness! The Siemens Smart RDS110 Thermostat has been developed to provide professional control and operation of heating applications. With its clean design it fits perfectly into every interior. It is always in touch with its surroundings thanks to six powerful and accurate sensors: temperature, humidity, light, proximity, presence and organic particle detection. Since all of them are an integral part of the Smart Thermostat, no additional wiring or programming is needed. These sensors allow the Smart Thermostat to be fully autonomous. For more information visit https://www.siemens.com/global/en/home/products/buildings/topics/smart-thermostat.html
---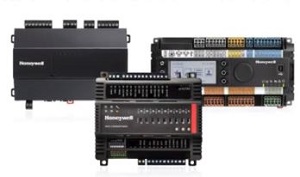 Honeywell's New CIPer Next-Generation IP Controller Line is a Game Changer in the Building Automation Industry
Honeywell's new CIPer Next Generation IP Controller line is a game changer in the building automation industry. Offering a complete line of IP Controllers utilizing native Niagara Work Bench; VAV to Plant Control with only 4 SKU's; and a Secure IP Network using FOXS. CIPer Network Architecture also features Rapid Spanning Tree Protocol (RSTP), IP Video connection to BLAN, and Simplified Engineering. Get ready for the future of IoT in buildings with this powerful new architecture.

For more information visit https://buildingcontrols.honeywell.com/subcategory/HVAC-Controllers/CIPer-Controllers

---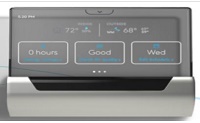 Johnson Controls — The Story of GLAS — The Clearly Smart Thermostat

GLAS provides you with the information you need to help make your home healthier. The smart thermostat monitors relative humidity, total Volatile Organic Compounds (tVOCs), and equivalent CO2 (eCO2) levels indoors. It even reports pollen and air quality outdoors – especially helpful for asthma or allergy sufferers. And with features like fan runtime options, smart circulation, and smart ventilation, you'll have more control over your air quality than ever before.
For more information visit http://controltrends.org/tag/the-clearly-smart-thermostat/

---
---


[Click Banner To Learn More]
[Home Page] [The Automator] [About] [Subscribe ] [Contact Us]