CASI-RUSCO Announces Access Vision™ for Picture Perfect™
Access Vision Increases UNIX-Based System Efficiency, Ease of Use

LAS VEGAS, Nevada - (September 27, 1999) - Now CASI-RUSCO users can easily manage their UNIX-based Picture Perfect™ access control systems from the familiar Windows environment with the new Access Vision™ interface.
Access Vision™ users utilize existing resources to administer site operations, partitions and permissions; perform badge management and administration; control devices such as doors, readers and micros; and achieve real time system, alarm and activity monitoring. With Access Vision™, all the information users need about the security of buildings, employees and visitors at a single site or around the world can be viewed and managed quickly and easily.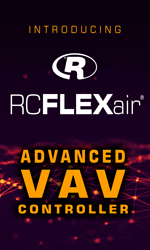 Access Vision™ operators use the familiar Windows graphical icons. The most commonly used functions can be invoked through a single mouse click on a tool bar. There are no unusual screens or commands, so operators learn quickly and make fewer errors. In addition, Access Vision™ lets users "partition" their databases and selectively limit access through the use of permissions and passwords. Users can provide detailed, specific security authorizations to departments or individuals on a need-to-know basis down to the field level. If necessary, partial functionality can be granted; for example, one operator can be allowed to define badges but not print them, while another operator can print them but not alter badge data. Additionally, Access control and other security management decisions can be distributed locally without the system administrator losing any information or control, greatly reducing time demands on central security departments and allowing them to work more efficiently.
Access Vision™ makes it easy to manage and monitor access control and facility management systems, diagnose problems quickly and easily, and generate reports on demand. Access Vision™ and Picture Perfect ™ provide users with the most powerful, flexible and user-friendly access control and enterprise-wide security management system available.
A unique, new web-based interface to Picture Perfect™ is also available, allowing users to connect to and use Picture Perfect™ from anywhere in the world, without any PCXware or special software on client stations. Access Vision™ Web Browser needs only to be installed on the Picture Perfect™ server. Users then type in the user URL to connect to Picture Perfect™.
CASI-RUSCO is a division of Oregon-based SLC Technologies, a corporation devoted to providing a complete range of commercial and residential security solutions worldwide. CASI-RUSCO delivers its innovative product lines through its Business Partner network of experienced, independent distributors dedicated to outstanding systems integration, technical knowledge and customer service. To locate the CASI-RUSCO Business Partner nearest you, call CASI-RUSCO at (800) 428-2733 or visit the CASI-RUSCO web site at www.casi-rusco.com.

---


[Click Banner To Learn More]
[Stay Informed - Subscribe to our Update Mailing List]
[Home Page] [Contact Us] [The Automator - Current Issue]
[News] [Systems] [Products] [Resources] [About]

Visit Home Toys to Learn about Home Automation
Web Design by HomeToys
©Enviromation 1999