Raytheon Control-By-Light Fiber Optic Transceiver Receives LONMARKR Approval for Intelligent Building Control Networks.
Raytheon's Transceiver is First to Implement EIA Fiber Optic Standard
SUDBURY, Mass., September 30, 1999 -- Raytheon Control-By-LightTM, a leader in distributed sensing and fiber optic technology applications, announced today that its fiber optic modular transceiver has received LONMARKR approval for use in open multi-vendor LONWORKSR control networks. The device implements the newly approved Electronic Industry Association fiber optic transceiver protocol standard (EIA-709.4). Achieving the EIA standard and LonMark approval further positions Raytheon Control-By-Light as a leading supplier of fiber networked control solutions for building automation, industrial, and security and access control applications.
The EIA standard, co-authored by Raytheon Control-By-Light, supports a new generation of interoperable, energy-efficient, intelligent buildings by enabling lights, appliances, heating/air-conditioning equipment, security and access control, power control, sprinkler systems, audio/video equipment and other separately manufactured products and systems to be networked via fiber optic transceivers that communicate using the standard LonWorks protocol. Raytheon's standard modular transceiver provides the interface that links NeuronR microprocessors in LonWorks nodes to fiber optic backbones, links or networks. The transceiver also is used within Raytheon's popular LonWorks-based twisted pair to fiber router.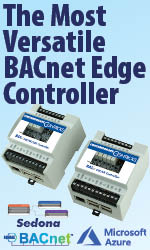 "We are excited that our fiber optic transceiver has received formal approval from the LonMark Interoperability Association," said Brian D. Morrison, director of Raytheon Control-By-Light. "Today's announcement will allow engineers, systems integrators and building operators to improve their systems by using fiber optics as the backbone of a building's network. Fiber has the highest bandwidth of any medium and can transmit information faster over longer distances, without costly repeaters, to maintain signal strength. The advantage of an open interoperable control system using fiber LonWorks interconnects is the ability to create a single cohesive control system that is more reliable, less expensive and easier to install than systems that rely on proprietary vendors and copper-based networking solutions."
Because fiber is tamper-resistant and intrinsically immune to electromagnetic disturbances, lightning, chemicals or other interference, it is ideal for large, complex building projects with substantial message traffic. Raytheon Control-By-Light's EIA 709.4 bi-directional fiber products allow two-way communication over a single fiber optic cable, which can cut the cost of a fiber-based LonWorks building automation network in half, with all the reliability of fiber and full LonWorks connectivity. In addition, Raytheon Lonworks-based fiber solutions are as easy to install as twisted pair and can easily be mixed and matched with non-fiber channels and subnets using Raytheon's ultra-reliable bridges, routers and transceivers.
Raytheon's LonMark approved transceiver allows users to implement multiple subnets with more than 750 fiber optic nodes. Designed to LonWorks and EIA 709.4 standards, the transceiver includes an Echelon 3120 Neuron chip for built-in test to monitor the fiber optic network, and can be used with 62.5/125 microns, 100/140 micron or 50/125 micron multimode fiber.
LonWorks control networking technology, developed by Echelon Corporation, is the leading open, networked control solution for building and home automation, industrial transportation and public utility applications. Just as the PC led to an explosion in the use of computer technology by lowering costs and providing flexibility, using open, interoperable control technology lowers the installed cost of control systems, improves efficiencies and saves costs through the system life cycles.
Since it was formed in 1994, the LonMark Interoperability Association has been a driving force in the establishment of interoperable standards for building, industrial and residential/utility automation. As a sponsor of the LonMark Interoperability Association, Raytheon has joined with other leading manufacturers using LonWorks devices to promote the benefits of open interoperable multivendor control networks. In addition, Raytheon is a Platinum Sponsor of LonWorld99', the largest gathering of LonWorks users, developers, integrators, consultants, and equipment specifiers from the around the world, to be held in Amsterdam, October 13-15, 1999.
Raytheon Control-By-Light delivers today's most technologically advanced, reliable and affordable fiber optic sensing and control solutions for commercial building and industrial automation applications. Raytheon's fiber optic solutions are developed and marketed by the Commercial Electronics Division of global technology leader Raytheon Company. Information about Control-By-Light can be found at www.control-by-light.com.
Echelon, the Echelon logo, Neuron, LONWORKS and LonMark are registered trademarks and LonWorld99 is a trademark of Echelon Corporation registered in the U.S. and other countries.
Raytheon Raytheon Commercial Electronics Control-By-Light 528 Boston Post Road Sudbury, Massachusetts 01776 USA 978-440-1700 978-440-1800 fax
CONTACT: Elizabeth Reed or Lisa Stearns 978-440-1040 781-878-8882
---


[Click Banner To Learn More]
[Stay Informed - Subscribe to our Update Mailing List]
[Home Page] [Contact Us] [The Automator - Current Issue]
[News] [Systems] [Products] [Resources] [About]

Visit Home Toys to Learn about Home Automation
Web Design by HomeToys
©Enviromation 1999