---
Tosibox: So easy it's child's play
TOSIBOX® delivers fast and easy remote access to your machines and devices. And this animation explains how it works. It takes less than 5 minutes to deploy and TOSIBOX® connects almost anything to any network without a need to open any firewall access. It's fast, cost-effective and easily scaled – your network will always be in sync with the growth of your business.
Visit www.tosibox.com for more information!
---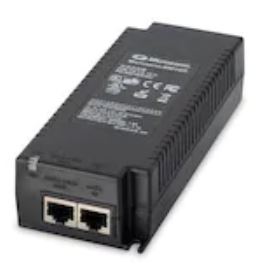 Microchip IEEE 802.3bt PoE Midspan
Unlock the Doors to a Vast New Range of Applications

Today, there is unprecedented demand for more and more power to support additional devices connected to the Ethernet network such as, PTZ security cameras, 802.11ac and 802.11ax access points, LED luminaires and IoT appliances - all of which can benefit from PoE.

Microchip's new IEEE® 802.3bt-compliant PoE midspans are here, enabling PoE solutions in multiple power ranges from 60W to 90W and in different port counts of 1/6/12/24 for indoor, outdoor and industrial environments. These solutions offer seamless integration with any pre-IEEE 802.3bt devices and are fully backward compatible with the IEEE 802.3af and IEEE 802.3at standards.

For more information, contact your local Anixter representative or visit anixter.com/shopmicrosemi.
---
Holistic Cybersecurity for Buildings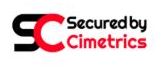 Secured by Cimetrics™ is a security framework created to ensure the automation systems in buildings and facilities are appropriately defended from cybersecurity threats. Developers of BAS products and services are today challenged with delivering their core value propositions at the same time as ensuring that their offerings fulfill the demands of an ever-changing cybersecurity threat landscape, and scrutiny by their client's IT departments.

By leveraging the Secured by Cimetrics™ framework, developers can focus on their core expertise and discipline, while sales and marketing departments can promote their offering as secure, and executives can be comforted knowing that risks from cybersecurity exposure are minimized. Cimetrics offers a variety of products and services for vendors, including secure BACnet software stack, development professional services, branded network devices, and other tools. Vendors benefit from Cimetrics' decades of technology leadership, and from visibly promoting their secure offering by licensing the Secured by Cimetrics™ brand.

Secured by Cimetrics™ gives vendors a formidable message on their cybersecurity preparedness.

For more information visit https://www.securedbycimetrics.com/
Read February Interview Secured by Cimetrics
---
iSMA-B-MAC36NL - GC5
iSMA-B-MAC36NL is a compact Master Application Controller with built-in different types of I/O and operating in Niagara Framework environment. Using the specific local I/O set 16x UI, 8x AO, 4x DI and 8x DO allows to use the device in different applications. The controller provides control, data logging, alarming, scheduling, integration and visualisation. To allow IP connectivity there are 2x Fast Ethernet ports which can operate as two independent ports. Built-in 1x RS485 can be used to expand number of I/O by connecting iSMA-B-MINI or iSMA-B-MIX series I/O modules or to integrate with other subsystems.
There is another hardware version of the controller with the second RS485 port available.
iSMA-B-MAC36NL provides rich graphical interface displaying on a standard Web browser or on external display connected to built-in HDMI and USB port (touchscreen support).
For more information visit https://gc5.pl/en/

---
---


[Click Banner To Learn More]
[Home Page] [The Automator] [About] [Subscribe ] [Contact Us]