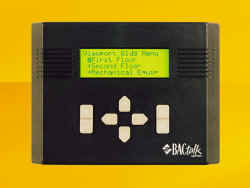 VIEWPORTÔ - A Compact BACnet Operator Terminal
The Alerton̉ BACtalk̉ViewportÔ is a compact operator terminal for Alerton BACtalk for Windows̉ systems. It is fully programmable and displays can be customized for each site. It has an 8-button keypad, adjustable backlit LCD, and a simple menu structure to give occupants and technicians intuitive access to system information.
The Viewport connects directly to the MS/TP LAN of a BACnet system and can be wall or panel mounted. The Viewport offers an economical alternative to a PC-based operator terminal for small sites and a convenient access point for larger installations.
For more information visit www.alerton.com
---
Teletrol Systems Inc. Releases Ensemble 2.00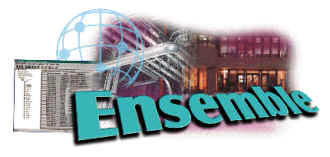 Manchester, NH - (June, 2000) - Teletrol Systems is proud to announce the release of Ensemble 2.00, an upgrade to Teletrol's Windows-based configuration, monitoring and programming software package for the Integrator product line. Many significant enhancements have been incorporated into Ensemble 2.00, including advanced alarm handling, greater support for group operations, a new, interactive help system, and a new user manual to highlight the features of this new edition. Ensemble 2.00 runs on Windows 95, 98, NT 4.0, and Windows 2000 and communicates with Teletrol controllers over modem, direct serial connection, ARCNET and Ethernet networks, and Teletrol's high speed LAN.
---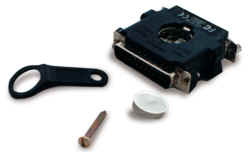 New digital temperature logger: Throw out the paper disk measures
ICC has released a new monitor that measures temperature in an entirely new way. The HeatCheck is a waterproof unit about the size of a watch battery. The HeatCheck monitors temperatures for up to 10 years. After registering temperatures, download readings into a PC quickly and easily through a parallel or serial port. It can hook up to manage more than 100 places at a time from one Windows PC, or it can operate independently on an internal battery and recharge during data download.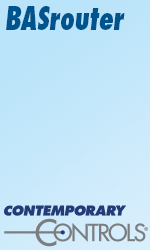 The system is available from Integrated Climate Controls.
Download temperature history into any Windows PC
Data captured directly-no outdated paper disks
Export data to Excel, Word, Access, etc.
Programmable for hours/days/weeks/years
Easily connect to PC through parallel port
Collects from -20° to 80°C in .5° increments
Operates in Celsius or Fahrenheit
Up to 2048 samples before restarting
Digital encryption makes it tamper-proof
Money-back satisfaction guaranteed
Starter kit includes: sensor, all needed cables & software for a $70 introductory special
For more information visit the website at www.intcc.com or contact at info@intcc.com
---
Teletrol Systems Inc. Releases RSM III for TSC Roof Top Controllers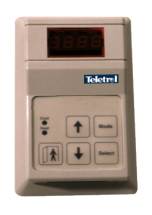 Manchester, NH - (June, 2000) - Teletrol has recently released a version of the RSM III space temperature sensor that supports the application specific TSC Roof Top controller. The RSM III features an LED display for viewing space temperature and a simple user interface to allow the controller to be configured and its setpoints to be modified. It also supports a standard 10k thermistor, setpoint adjust, and local zone override. The RSM III is designed to operate with Teletrol's TSC product line, which are FLASH memory based unitary controllers with built in application support. In addition to Roof Top controllers, the RSM III sensors are also currently available with Teletrol's VAV and BlocPro controllers.
For more information visit www.teletrol.com
---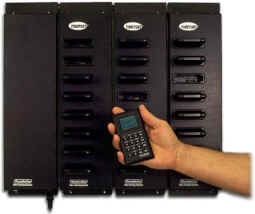 Tractivity - Activity-Based Job Management System
TractivityÔ by Specialized Solutions, Inc. is the first activity- based job management system utilizing portable electronic timecard technology. This breakthrough product frees employees from paper timesheets and fixed-point data entry while automatically collecting job and activity details. Powerful analytical reports alert management to opportunities for lowering costs and increasing productivity.
For more information contact bryan@tractivity.com;
or visit www.tractivity.com
---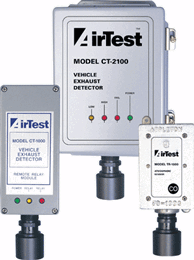 AirTest Technologies Inc.
e-mail: sales@airtest.ca
visit site: www.airtest.ca

The CT-2100 Parking Structure Monitor is a single or dual channel Vehicle Exhaust emissions gas detection system featuring Low and High user-adjustable alarm points. The alarm activates separate 10 amp relays for each channel. In addition, a separate relay is activated upon system failure.

CT-1000

The CT-1000 Parking Structure Monitor is a single channel Vehicle Exhaust emissions gas detection system featuring Low and High user-adjustable alarm points. The alarm activates separate 5 amp relays.
---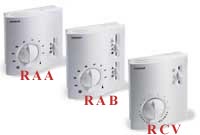 New Dragon electronic thermostats match contemporary designs of today's sophisticated buildings and offices.
Siemens Building Technologies is proud to introduce the newest family member of the Products Group, the Dragon series of electronic thermostats. Appearance, functionality and affordability sum up the major benefits of this series.
"When developing the Dragon thermostats, we wanted to be sure the appearance matched the sleek, contemporary designs found in today's offices, conference rooms and classrooms," says Siemens Building Technologies' Associate Marketing Manager. "Offering a quality, affordable product that could be used in new construction or remodeling was also a major consideration."
The Dragon comes in either 20 volt or 110 volt models. Tamperproof housings to restrict manual adjustments are also available. Compatible with any building management system, the Dragon series currently includes three room models:
For simple on/off control for heating only or cooling only, or both heating and cooling, the RAA thermostat does the trick.
When specs call for on/off with fan speed adjustments for two pipe or four pipe fan coil units to maintain the selected room temperature, use the RAB thermostat.
The RCU thermostat provides precise heating and cooling when modulating with fan speed adjustments with either 3-position (floating) or 0-10 VDC output.
Select either 24 volt or 110 volt models. Also request tamperproof housing to restrict manual adjustments.
For more information about Siemens, visit www.sbt.siemens.com.
---
---

[Click Banner To Learn More]
[Stay Informed - Subscribe to our Update Mailing List]
[Home Page] [Contact Us] [The Automator - Current Issue]
[News] [Systems] [Products] [Resources] [About]

Visit Home Toys to Learn about Home Automation
Web Design by HomeToys
©Enviromation 1999