CABA Upcoming Industry Events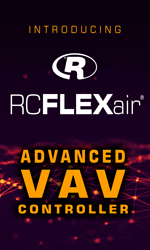 Intelligent Building Conference: Hosted by Intelligent Building-Systems Integration and endorsed by CABA, will take place June 5 & 6 in Wroclaw, Poland. Join Ron Zimmer, CABA's President & CEO as he delivers the Conference's opening address on June 5. Information can be found at: http://www.ib.pl/English/konferencja.html
Security Canada West: Hosted by CANASA and endorsed by CABA, will take place on June 7 in Burnaby, British Columbia. Further details can be found at: http://www.canasa.org
ROC Exhibitions is hosting America's Security Expo 2001, America's Fire Expo and America's Building & Home Automation Expo July 24 - July 26 in Miami Beach, FL. Further information on these shows can be found at:
- Security Expo: http://www.americassecurity.com/
- Fire Expo: http://www.NFPAAMERICASFIRE.com/
- Building & Home Automation Expo: http://www.americassecurity.com/pages/build.html
Multimedia in the Home: Co-hosted by SaskTel and TRLabs and endorsed by CABA, will take place August 22- August 24 in Saskatoon, Saskatchewan. Please join Ron Zimmer, CABA's President & CEO, as he moderates a home networking session on August 23. For further details on this event, please visit: http://www.mith.ca
---
CABA Hosts Home and Building Automation Industry's First Standards Summit on Interoperability at ConnectionsTM 2001
The Continental Automated Buildings Association (CABA) is pleased to announce that its "Standards Summit on Interoperability" was an unprecedented success. The recently held summit examined the feasibility of interconnecting the many new and exciting technologies that have emerged which link homes and office buildings to automation and control solutions.
Hosted at CONNECTIONSTM 2001, the largest international home networking and residential gateway showcase, the summit's main objective was to facilitate and encourage industry-wide interoperability of protocols and standards.
Since the number of protocols and standards has proliferated immensely in the past few years, it has become necessary to explore their standardization and interconnection in order to achieve the mass-market penetration of their dependent products and services. As the leading and unbiased source of information for the North American home and building automation industries, CABA was the ideal host for the summit.
CABA has already taken steps to assist the industry by hosting protocol/standards profiles and update reports on the CABA Web site (http://www.caba.org).
---


[Click Banner To Learn More]
[Stay Informed - Subscribe to our Update Mailing List]
[Home Page] [Contact Us] [The Automator - Current Issue]
[News] [Resources] [Products] [Systems] [About]

Visit Home Toys to Learn about Home Automation
Web Design by Enviromation