News Briefs - Updated June 13, 2002
J.D. Edwards and FieldCentrix Partner to Provide Mobile Field Service Automation
DENVER, CO - June 11, 2002 - J.D. Edwards & Company and FieldCentrix® have partnered to bring best-of-breed mobile field service automation to ERP/CRM customers. FieldCentrix has been shipping production mobile FSA systems since 1998, and is the largest and most experienced provider of mobile field service applications. FieldCentrix® Enterprise mobile software integrates with J.D. Edwards OneWorld® and WorldSoftware® ERP/CRM applications, and with its service and warranty products.
---










Domosys launches U-Chip™ family based on 8051 microcontroller core from Dolphin Integration
High-performance RISC 8051 Whirl enables the implementation of PowerBus™ technology to create the only true one-chip solution for the control networking market.
Quebec City, QC – June 10, 2002 – Domosys announced today that it is using Dolphin Integration's Whirl 8051 core as the foundation of its U-Chip, an ASIC used to embed Domosys' PowerBus technology. Running at a speed of 30 MHz, the Whirl core executes code 25 times faster than a legacy 12 MHz 8051 microcontroller. This speed allows the U-Chip to run the entire PowerBus protocol stack, from the physical layer right up to the user's application code, and to implement the advanced features that differentiate PowerBus from other control networking protocols.
---
Building Automation Systems to Grow to $14.5 Billion in 2006
The worldwide market for Building Automation Systems (BAS) was $11 billion in 2001 and is expected to grow at the Compounded Annual Growth Rate of 5.6 percent over the next five years. Building owners are finally realizing the benefits an integrated BAS can bring to their overall operating costs and are increasingly investing in BAS upgrade and replacement projects.
For the full story, go to: http://www.arcweb.com/arcweb/newsmag/auto61_bas.asp
---
Parks Associates Presents - Reality Check 2002: Thinking "Beyond the Box" Growing the Markets for Gateways, Networks, & Broadband Services in the Home covers:
Cable, DSL, Satellite, and Other Last Mile Technologies

Consumer Demand for Broadband Services

HomeRF, 802.11x, Powerline, HPNA and Other Home Networking Technologies

Home Routers, Set-Tops, Media Servers and Other Residential Gateways

Video-on-Demand, Digital Audio, DVRs, and Other Digital Entertainment Services

The Role of Utilities & Municipalities in the Broadband Market

Marketing New Technology Products & Services to Consumers

Demand versus Supply Side Issues
Dates: July 16, 2002, Austin TX; August 15, 2002, Alexandria, VA; October 18, 2002, San Jose, CA; December 10, 2002, Dallas, TX.
---
TAC wins security system contract for Rockefeller Center
NEW YORK - Tishman Speyer Properties has awarded an initial contract worth $1.5 million to TAC Americas for a new security system at Rockefeller Center, one of New York's busiest high-rise commercial sites. TAC is a leading security systems provider with installations in many of the world's most prestigious buildings. The company's I/NET® Seven security solution will enable building operators to monitor and control security throughout the buildings, involving hundreds of elevators and doors, and will use proximity cards and a video ID system for tightly controlled access. The system also features a user-friendly operator interface for making ID badges, which speeds the process and simplifies operator training. For more information www.tac-americas.com
---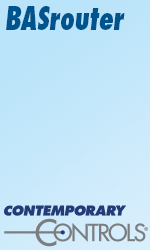 Teletrol Systems Expands Leadership Team With New President
Manchester, New Hampshire – Teletrol Systems Inc., an industry leader in building automation technology, announced today that Andy McMillan, co-founder and former member of the Executive team at Think & Do Software, has joined Teletrol as President and CEO. Joe Klotz, president of Teletrol for the last several years, remains with the company in a new position as Vice-Chairman where he will focus on strategic customer and partner relationships.
---
Bioscrypt Announces Dual Fingerprint Template and Multi-Application Smart Card Support for V-Smart Access Control Solution
Toronto, ON and Sherman Oaks, CA – - Bioscrypt Inc. (TSE: BYT), a leading provider of advanced fingerprint technology, today announced an enhanced firmware version for its V-Smart™ access control solution which now supports dual fingerprint templates and multiple application smart cards. V-Smart, a dual factor system, provides the strongest levels of security because it combines fingerprint-based biometrics with a MIFARE™ or HID MIFARE™ contactless smart card.
The dual template enhancement solves the occasional inconvenience caused by a dirty or injured finger, or even a bandage, because each participant can use either of the two fingers enrolled in the system. Both templates are loaded at once, so either finger can be used at any time. This increases both convenience and effectiveness of the V-Smart system.
---
Tridium announces Vykon Energy Suite
Web-enabled suite of products providing tools to solve real-world enterprise energy problems

Richmond, Va.,

– Tridium Inc.TM, a leading provider of Internet-enabled, energy and automation software infrastructure and applications, announced the release of Vykon Energy Profilertm and the Vykon Energy JACE-401tm. The Vykon Energy Profiler is a web-based software application that allows users to profile their energy use, or other equipment parameters, to more effectively manage their enterprise. The new JACE-401 is the first Java Application control engine with on board I/O. Together these new products provide advanced energy monitoring, analysis and management applications that enable service companies and end users to easily interact with metering devices or existing building automation systems to minimize energy usage and costs.
---
Forum 2002 to Explore Marketing the "Digital Lifestyle" to End Users
DALLAS: Parks Associates will host its annual executive conference and trade show Forum 2002: Marketing the Digital Lifestyle on October 14-16, 2002, at the Fairmont in San Francisco. The event, partnered with the Consumer Electronics Association's (CEA) Industry Conference and Fall Forum, will bring clarity to converging industries through focused topics related to consumers and developments in digital technology for home office, small office, and mobile applications.
---
How to Collect Data For PID Tuning
This web-cast details the methods for collecting appropriate data for modeling, analysis and PID tuning. The web-cast includes 10 case study examples that make clear the subtleties of collecting good data.
The presentation is available at no-charge, anytime, anywhere via a web browser and your internet connection from:
http://www.expertune.com/present.asp?name=DataForTuning
---
DVR: As Good As It Gets - GE Interlogix
Security professionals in the closed circuit television (CCTV) market know very well how much of a nuisance videotapes can be. Not only must videotapes be inventoried and constantly rotated and replaced, the mechanical components within this type of recording device must be considered high maintenance. The permanent cure for these problems is a DVR (digital video recorder). With a DVR system there are literally no mechanical parts to wear out and no videotapes to constantly replace. Where video images are stored on magnetic videotape and recorded and played back by an entirely mechanical time-lapse tape recorder, a DVR does the same job effortlessly by storing images on either a magnetic hard drive or other digital media.
---










CABA to hold Intelligent & Integrated Buildings Conference
The Continental Automated Buildings Association (CABA) has announced that it will host its Intelligent & Integrated Buildings Conference (IIBC) on December 2-3, 2002, in Toronto, Canada.
The conference will feature numerous industry stakeholders who will discuss and identify key issues facing the large building sector with respect to integrated systems and building automation.
More details about the Conference will be available at www.caba.org/iibc
---
Silicon Energy and Envenergy Enter into Technology Alliance to Enhance Advanced Energy Management
Envenergy Inc., developer of technology that mediates between disparate facility devices and the Internet, announced a technology alliance that will bring enhanced functionality and ease of deployment to Silicon Energy's EEM Suite for enterprise energy management. This alliance combines the strengths of both firms' core technologies and services so customers can quickly deploy a complete enterprise energy management solution for increased operational efficiencies and energy cost savings. Envenergy's Mediator technology connects the energy-related equipment within a facility and seamlessly interfaces to the Silicon Energy EEM Suite. Silicon Energy offers an integrated collection of Internet-based energy technology software that integrate multiple, geographically dispersed energy management systems and equipment into an enterprise-wide network.
---
VECTOR Upgrades Auckland Energy Network with Power Measurement
VICTORIA, BC - VECTOR, the prime electricity network operator for Auckland, New Zealand, has embarked on a major upgrade - replacing its bulk metering system with an ION® enterprise energy management system from Power Measurement of Victoria, Canada. The high-tech upgrade provides VECTOR with the data to control the cost, quality and reliability of the power it delivers to its customers. The new ION system uses a combination of Internet-enabled software and intelligent metering and control devices to monitor the power and energy that enters VECTOR's network from national grid operator Transpower's eight bulk supply points.
---
WLAN Standards and Organization Guide
Do all of the 802.11 standards have you dizzy? Are you even more confused about who all of the different WLAN organizations are and what they do? The Wireless LAN Association (WLANA) has compiled a guide to help you weed through the alphabet soup ...
Visit the Learning Center at http://www.wlana.org/learning_center.html and click on "Wireless LAN Standards and Organizations".
---
Kronos Puts "bioscrypt on board" Labor Data Collection Terminals
Fingerprint biometrics eliminates "buddy punching"
Toronto, ON – Bioscrypt Inc. (TSE: BYT), a leading provider of advanced fingerprint technology, today announced that Kronos® Incorporated, the leading provider of frontline labor management solutions, selected Bioscrypt technology for its new Kronos Touch ID™ system, providing a method for accurately verifying employee identification during the labor data collection process.
Kronos is implementing the "bioscrypt on board" technology using the MV1200, Bioscrypt's self-contained fingerprint verification module. About the size of a business card, the fully-featured MV1200 is designed for OEMs and embedded systems developers that want to add the power of fingerprint biometrics to their systems. The electronic subsystem includes a small circuit board, a sensor and software, providing everything needed to implement Bioscrypt's proven, industry-leading fingerprint matching engine, currently in use in over 30,000 terminals.
---
Motorola Reference Design Accelerates Development of Applications Using RF Technology
Design Jumpstarts Development of Short-Range Wireless Products Including Remote Keyless Entry
AUSTIN, Texas - Manufacturers of remote keyless entry and other short-range wireless systems can develop products faster, with less effort and at lower cost, thanks to a new reference design announced by Motorola's (NYSE: MOT) Semiconductor Products Sector. The Remote Keyless Entry Reference Design, the fourth in a series of application-specific reference designs based on Motorola's 68HC908 8-bit Flash microcontrollers (MCUs), helps software and hardware engineers develop applications based on radio frequency (RF) technology in less time. Based on Motorola's 68HC908RF2 Flash MCU, the reference design provides a variety of features including support for multiple frequency bands - 433MHz and 868MHz - the latest receiver and transmitter technology and built-in encryption codes.
The design also includes software, application notes, hardware schematics, development tools and training materials. By giving engineers the building blocks they need for applications incorporating RF capabilities, Motorola is helping OEMs utilize their engineering resources to develop market-differentiating technology and deliver better products in less time.
---
Comprehensive Facilities Management Strategies Increase ROA
Extract from ARCwire
for the Week Ending May 3, 2002 please contact arcemailadmin@arcweb.com
As capital budgets continue to be cut, manufacturers must find ways to increase their ROA and get more from their existing assets. To accomplish this, facilities managers must go beyond their current focus of paying less per kilowatt-hour of electricity or less for contract labor and take a comprehensive approach to facilities management. Integrated Building Automation Systems (BASs) provide facilities managers with the tools they need to increase their ROA and reduce operating costs. Many facilities managers, however, are leery to invest in integrated BASs for fear of a lack of internal technical expertise and the higher initial cost of these systems.
In a recent ARC Insight, Senior Analyst Dave Clayton says, "to increase ROA, manufacturers must learn to strategically manage their brick and mortar assets. Manufacturers can save millions of dollars in energy costs, increase productivity and employee morale, and attract high quality recruits by strategically leveraging these assets. Optimizing facilities management improves a company's ability to provide those employees with a productive environment and significantly improves a company's ROA. When managed strategically, buildings can become tools to support the company's strategic goals instead of liabilities that drag down profits."
---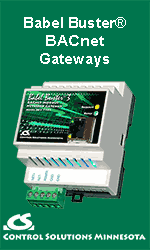 Bioscrypt On Board with HID's iCLASS™ for Access Control
Toronto, ON and Irvine, CA – HID Corporation and Bioscrypt jointly unveiled a practical and affordable new solution for access control that combines the high security of biometrics with a new generation of recently announced contactless smart cards from HID called iCLASS.
Bioscrypt, the world's leading provider of fingerprint-based biometric readers for access control, launched V-Smart iCLASS, a two-in-one reader solution. The new system combines "bioscrypt on board," the company's brand for its proven fingerprint matching technology, with support for iCLASS contactless smart cards from HID, the global leader in proximity and Wiegand cards and readers. The iCLASS technology, optimized for access control and multiple applications, delivers the security and versatility of smart cards, yet retains the affordability and convenience advantages of proximity cards.
---
BAPI's new RuPS is now available.
The RuPS provides local temperature measurement and display with setpoint adjust and override. Room temperature is measured and is displayed on an easy to read LCD readout. The setpoint adjust is a vertical slidepot which provides an analog output (resistive or voltage) and is available with a warm/cool legend imprinted on the units base.
An optional communication jack can be mounted in the base to provide direct access to the controller. The RuPS provides analog signals/values/outputs and can be configured for "common ground" or "differential" controller inputs.
For more information visit www.bapi.com
---
New Severe Duty EtherbusTM Ethernet Switch
SIXNET announces the release of the Etherbus IP67 rated Ethernet switch. Etherbus is a fieldbus-style real-time Ethernet switch which can be mounted directly onto a machine or exposed wall in harsh environments. Its specialized IP67 rated packaging provides protection against water, oil, dust and vibration.
Because Etherbus is direct-mountable, users save time and money by eliminating the need for environmentally rated electrical enclosures and the expensive fittings for signal cables that enter them. Maintenance time is also reduced because of easier access to the cable connections.
---










New Infloor Activation Covers Simplify Specs and Exceed Pending Water Exclusion Standards
WEST HARTFORD, Conn. - The Wiremold Company has introduced a consolidated line of activation covers for use with Walker® infloor wire and cable management systems. FloorPortÔ activation covers work interchangeably with Resource RFB® floor boxes, Walkercell® cellular raceway, and Walkerdeck® and N-R-G-Flor® cellular floor decking systems. FloorPort activation covers have been engineered for greater strength and cable egress capacity. Access doors are interchangeable so function can be changed without replacing the entire cover.
FloorPort activation covers are designed to exceed pending UL® requirements (effective in June, 2003) for scrub water exclusion. Exclusive TopGuard™ protection prevents water from entering power outlets and communications ports during routine maintenance, such as wet mopping and carpet shampooing. The Wiremold Company has exceeded the UL requirements by applying protection technology to the communications connectors, as well as the required electrical compartments. In addition to excluding water, this protection is highly effective at keeping dirt and dust away from sensitive electronic components.
---
OSGi Launches Compliance Program
Products and services now offered using a certified OSGi-compliant framework
San Ramon, Calif. - The Open Services Gateway Initiative (OSGi) launched the OSGi Compliance Program at the Connections 2002 Conference & Expo. The program is designed to allow customers to identify OSGi Service Platforms that have passed stringent testing in order to be certified compliant with the OSGi Service Platform Release 2 specification. Information about the program is available on the OSGi Web site at http://www.osgi.org.
---
ITRAN Communications Announces Ultra-Low Cost Ethernet and USB to Powerline Adaptor Reference Designs
Connections 2002, Dallas, Texas, USA - ITRAN Communications announced availability of the PLNET50, the home networking industry's first cost attractive, reliable, high speed powerline communication ("PLC") reference design. The PLNET50-ETH/USB and PLNET50-USB engineering reference models provide original equipment manufacturers with proven product designs that enable immediate production of reliable, low cost, powerline communication enabled devices.
The PLNET50-ETH/USB and PLNET50-USB designs are based upon ITRAN's ITM1/ITC1 chipset, the most reliable, cost effective powerline chipset available. Utilizing Ethernet and USB 1.1 interface standards, PLNET50 based adapters enable fast and easy interconnection of a multitude of devices, such as PCs and residential gateways, internet sharing of xDSL, cable and satellite routers and modems, and network enabled audio systems, all via a home's existing electrical wiring.
---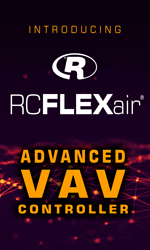 DomesticSoft and Domosys Announce Strategic Partnership to Provide OPC Server Solutions for PowerBus Technology
DomesticSoft and Domosys to cross-market PowerBus and OPC Server Solutions
Dallas, TX and Atlanta, GA - DomesticSoft, Inc. and Domosys Corporation announced at the Connections 2002 (www.connectionsconference.com) a strategic partnership between the two companies to provide the control networking industry with a comprehensive suite of DomesticSoft's OPC Server solutions that interface with the Domosys PowerBus technology. This suite includes the following components: Network Builder software to create networks; Network Server software to manage communications with networks locally; and OPC Server software to present the devices on the PowerBus network in an OPC format to the application software.
---
Allwell Selects Jungo's Software Platform for its Full-Featured Broadband Gateway
Jungo is delighted to announce that Allwell, a leading Set Top Box manufacturer, has selected Jungo's OpenRG residential gateway software platform for its next-generation DSL/Cable broadband gateway. Powered by OpenRG, the Allwell plug-and-play residential gateway is a dynamic, feature-rich device that delivers a suite of highly integrated applications and value added services for the home and small office, that includes a robust security package and advanced VPN functionality. Jungo's software platform allows Allwell to leverage the latest technologies for residential gateways, enabling them to offer the market a commercially available, high performance and cost effective broadband gateway.
---
Power Measurement Extends Product Offerings to Include Installation Components
VICTORIA, BC - Power Measurement, a leading provider of enterprise energy management systems, has extended its product line in the USA to include current transformers (CT's), voltage transformers (VT's), shorting blocks and terminal blocks. The company now offers a range of high-quality installation components to complement its full line of ION® energy management software and intelligent metering and control devices. The components, manufactured by EMC Electric Metering Corporation of Tulley Town, Pennsylvania, can now be ordered from Power Measurement as part of a complete power monitoring and control system.
---


[Click Banner To Learn More]
[Home Page] [The Automator] [About] [Subscribe ] [Contact Us]