---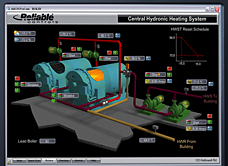 Reliable Controls - Brilliant Touch

Reliable Controls® is pleased to announce the new Touch Screen Panel. Optimized to deliver high luminance and robust performance, the Touch Screen Panel (TSP) is a compact, fanless touch panel computer with an embedded Windows operating system ideal for Web browser, kiosk, and all other HMI touch applications.

Learn more about the Touch Screen Panel @ www.reliablecontrols.com/TSP
---
SelectPro, the sizing and selection tool created by Belimo.
Using detailed valve or actuator specification, such as application torque, flow rate, differential pressure, and other options in its database, SelectPro provides contractors and specifying engineers with the tool to choose products for their projects. SelectPro download version now offers the complete Belimo product line: Valves, Damper Actuators, Fire and Smoke Actuators, Pipe Packages, Retrofit Solutions for Damper Actuators and Control Valves. Users are now able to replace existing competitive damper actuators and retrofit competitive control valves.
---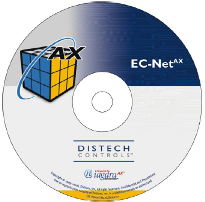 Distech's EC-NetAX
EC-NetAX is a suite of NiagaraAX-based products designed to integrate diverse smart devices into a unified, Internet-enabled, web-based system. EC-NetAX solutions integrate LONWORKS®, BACnet®, oBIX, Internet and web services protocols in a software platform that can be used in embedded controllers or server applications. EC-NetAX includes integrated network management tools to support the design, configuration, installation, and maintenance of interoperable networks.
The EC-NetAX Supervisor is a flexible network server used in applications where multiple NiagaraAX-based EC-BOSAX controllers are networked together (Soft EC-BOSAX, EC-BOS-2AX or EC-BOS-6AX). EC-NetAX Supervisor serves real time graphical information displays to standard web-browser clients and also provides server-level functions such as: centralized data logging, archiving, alarming, real time graphical displays, master scheduling, system-wide database management, and integration with enterprise software applications. In addition, the EC-NetAX Supervisor provides a comprehensive, graphical engineering toolset for application development.
For more information visit http://www.distech-controls.com/Products/BAS_Programming.html#configure

---
Belimo AFB24-SR Series Actuators offer Quality, Reliability and Technical Superiority

The new AFB24-SR spring return actuators provide more features in a smaller housing, about 25% smaller! Low power consumption with increased torque to 180 in-lb offers new solutions for control dampers, control valves and retrofit applications.
A wide selection of clamping options and electrical connections are now available providing you a cost effective solution with the same reliability you have come to experience with Belimo. The AF24-SR spring return actuator is suitable for use in control dampers up to 45 square feet, air handling units, control valves, retrofit and replacement solutions where higher torque is required.
For more information visit http://www.belimo.com

---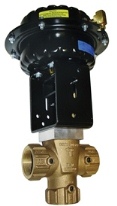 New Pneumatic Control Valve Assemblies From Spartan
Spartan Peripheral Devices have introduced a NEW pneumatic control valve assembly based on the V411/V431 globe valve bodies in 1", 1.5", 2" and 3" sizes for 2 way and 3 way applications. These bodies have been used for 15 years in Spartan's electric assemblies, and have earned a reputation to have outstanding quality and reliability. The MPJ series pneumatic actuators are designed to accurately position chilled or hot water control valves in response to a pneumatic signal from the controller. These versatile actuators are reversible and can be changed on the job site to accommodate spring action to be up or down for ultimate flexibility.
• Reversible in the field – normally open or normally closed
• Two spring ranges
• Durable, long lasting, quality construction

For more information on the complete range of Pneumatic Control Valve Assemblies from Spartan, please visit http://www.spartan-pd.com



---

OPC Training Institute Introduces OPC Rescue®
OPC Rescue® is a groundbreaking tool for anyone in automation. OPC Rescue® allows users to easily diagnose communication and security problems, and repair them instantly with the push of a button. All this can be done without ever having to learn to configure DCOM. Developed by the OPC and DCOM experts, OPC Rescue® can be used with any brand of OPC products, servers, and clients. The easy to use interface walks users through a wizard that quickly and effortlessly diagnoses and repairs communication, configuration and security. Advanced settings like OPC communication on specific TCP/IP ports, Windows firewall configuration, etc. are also handled easily with OPC Rescue®.

For more information on OPC Rescue visit: http://www.opc-news.com/opcrescue.aspx
---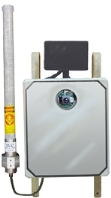 Industrial Video Announces Rapid Deploy Video System
Industrial Video and Control (IVC) introduces the RD-MZ-3630-01, a rapid deploy wireless video solution, consisting of a high definition color camera as well as an internal wireless radio. The camera is capable of transmitting over 30 frames per second of video in 1280 x 1024 resolution. It also comes equipped with an IR illuminator, allowing for clear, high resolution images from over 200 feet in complete darkness. The rapid deploy camera system can be placed for security surveillance purposes, to monitor a process system, or to watch over a machine, remote pumping station, pipeline, power substation or anywhere there is an immediate need for video monitoring. The system immediately connects wirelessly to an IP network for remote viewing and recording under the control of IVC's camera management software.
For more information visit http://www.ivcco.com/

---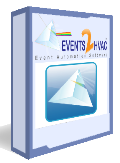 Events2HVAC event automation software
Events2HVAC event automation software is the energy and labor saving bridge between your facility's event or room reservation system and your Building Automation System (BAS). In a traditional setup, these two systems operate independently, with manual interaction and coordination required between them. The event system contains information about the events that are scheduled, the rooms that are booked, and when things need to happen. While the BAS controls the environment, lighting, and security in the facility. One problem facilities face is coordinating the scheduled events with the facilities personnel to make sure the lights are on, the rooms are comfortable, and the necessary equipment is setup for an event. This is typically a manual process prone to mistakes. For a facility that is booking multiple rooms on an hourly or daily basis, keeping BAS schedules synchronized with event schedules can be a time-consuming job. Because of the labor required to keep schedules synchronized, some facilities resort to turning systems on prior to the first event, and leaving everything running until the final event for the day. Energy is wasted because the facility is heating, cooling, or lighting empty rooms.
For more information visit http://www.events2hvac.com/
---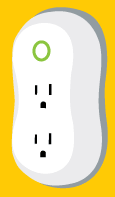 ThinkEco's Modlet

The modlet, (short for "modern outlet"), is an intelligent outlet that reduces energy waste by monitoring real-time equipment power consumption and creating an automated savings program. Did you know that many of your appliances use power even when you're not using them? That means your electricity bill keeps climbing while you sleep or are at work. The modlet eliminates this wasteful energy use by automatically turning off power to your appliances when they are not needed, so you can effortlessly save on your electricity bill. Simply plug the modlet into an existing electric outlet and plug your appliances into it. Then use your web browser to wirelessly monitor and manage your power consumption.The modlet brings energy efficiency to the decades-old electrical wall outlet so everyone can save money and energy.
For more information visit www.thinkeco.com
---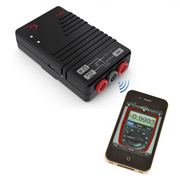 Redfish Instruments Introduces World's First iPhone-Enabled Wireless Multimeter

Redfish Instruments, Inc., a provider of iPhone- and iPad-enabled electronic test and measurement equipment, announced the introduction of the the the iDVM™ Digital Multimeter. The iDVM multimeter wirelessly connects to an iPhone, iPad, or iPod Touch via an ad hoc wireless network allowing users to acquire, visualize, and share electrical measurement data on their Apple devices. The iDVM app can be downloaded free from the Apple App Store. Reservations for the iDVM are being taken now at www.redfishinstruments.com; shipping will begin in June 2011. Traditionally, multimeters have not provided an easy method of exporting or saving data. The iDVM permits a user to log data over an extended period of time using the iPhone or the iPad as the storage device. Using the GeoTag feature of the iPhone or iPad, service engineers can even identify their location as part of the data. The iDVM is built in the USA using all USA-made parts, and uses rechargeable batteries. The iDVM was designed for a wide range of users—from automotive technicians, to advanced embedded systems engineers, to electrical or building contractors, to field service workers.

For more information visit: http://www.redfishinstruments.com
---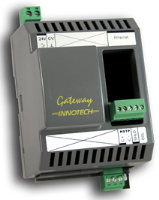 IG04 BACnet Gateway

Innotech Control Systems are proud to announce the release of the IG04 BACnet Gateway for the Vaisala WXT520 Weather Transmitter. The IG04 BACnet Gateway is a protocol gateway between the WXT520 Weather Transmitter and a BACnet network. The IG04 BACnet Gateway interrogates the WXT520 Weather Transmitter and stores the current values for all NMEA data points. This data is updated and transmitted regularly as predefined BACnet Objects available as BACnet/IP or BACnet MS/TP values. The IG04 BACnet Gateway is a cost effective solution for Building Automation Systems required to monitor and analyse data transmitted from the Vaisala WXT520 Weather Transmitter and into BACnet enabled devices. The IG04 BACnet Gateway communicates directly with the Vaisala WXT520 Weather Transmitter by means of a dedicated RS-485 communications channel.

For more information visit www.innotech.com.au or www.innotechamerica.com
---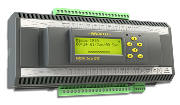 Maxim1010

Innotech Control Systems have announced the release of a new addition to the extensive Maxim family of products – the powerful and versatile Maxim1010 Digital Controller. The fully programmable Maxim1010 is well suited to many applications including: Air conditioning and heating systems, Energy Management, Ground source heat pump control, Underfloor heating, Monitoring and Distributed I/O control. The Maxim1010 features 10 configurable Universal Inputs, 10 Voltage Outputs, and 2 RS485 Serial Communications channels. Each voltage output is configurable as 0-10vdc modulating, PWM (Pulse Width Modulation), or Digital 12VDC. The Voltage Outputs are suited to drive 12VDC relays up to 45mA, adding to the Maxim1010's versatility. An optional Human-Machine Interface (HMI), featuring a 4-line, 80-character backlit LCD display with configurable text ensures a customised intuitive operator interface that is easily seen in dim lighting environments. Additional features include multiple 365-day time clocks with optimum start capabilities, and the capability to operate as part of a network of Innotech devices that support Global and Net Communications.

For more information visit www.innotech.com.au or www.innotechamerica.com
---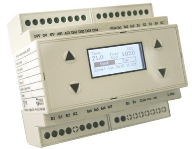 BACnet Natural Ventilation Control From TITAN Products

The CCM-204-NV provides energy-efficient control in buildings by controlling the natural ventilation on demand and improving the environmental conditions through the control of temperature and CO2 levels. The CCM-204-NV can control two separate zones and when used in conjunction with TITAN Products temperature sensors, CO2 sensors, rain detectors and window controllers, the CCM-204-NV can create an extremely flexible multi-zone natural ventilation system. This advanced applications specific controller with automatic seasonal adjustment will increase ventilation as CO2 and temperature levels increase and implement an optional boost facility using the 0-10 V fan control if high levels persist. It will also close off the dampers if rain is detected or the internal temperature levels fall to unacceptable conditions.

For full details visit www.titanproducts.com
---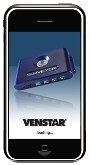 Venstar's New iPhone and iPad Application for Surveyor Energy Management System Helps Small-box Retailers Go Green With Remote View and Control of Stores' Energy Usage

Venstar®, a leading thermostat and energy management systems supplier, announced the launch of Surveyor® Mobile for iPhone® and iPad®, a mobile application specifically designed for use with Venstar's Surveyor Energy Management System (EMS). With Surveyor Mobile for iPhone and iPad, small-box retail chains and other multi-location businesses can go green with unprecedented visibility into their stores' energy systems, all from their iPhone smart phones and iPads. With Surveyor Mobile for iPhone and iPad, users can remotely access, view and control their stores' energy usage via the Surveyor EMS system from virtually anywhere there is cellular or Internet coverage. It is available at no cost to Surveyor users. The Surveyor Mobile application for iPhone and iPad puts store energy usage information and control in the user's hand, including a wide range of location details including weather forecasts and utility information. In addition, the user can customize the application to show the details they want to see and hide what they don't need to view. The Surveyor Mobile application for iPhone and iPad also provides the ability to view or make changes to energy-using equipment in real-time, such as performing remote testing on an air conditioning system or adjusting store lighting.

For more information, visit: www.venstar.com/surveyor

---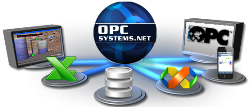 OPC Systems.NET Enterprise Version 4 Released

The OPC Systems.NET Enterprise solution is specifically designed with the needs of the End-User in mind to integrate business application systems with plant floor production data. The GUI Interface provides a user friendly environment that enables End-Users with the ability to set and control the range of tags from 100 to 1,000,000 per server. Continuing a tradition of providing flexible and open solutions, Open Automation Software incorporated a distributed multi-server design in the OPC Systems.Net Enterprise solution that provides full functionality and support for Microsoft Windows Operating Systems such as: Windows 2000, XP, Vista, Server 2003-2008, and Windows 7 (32 Bit and 64 Bit). Everything that an end-user or OEM needs is already included within the OPC Systems.NET Enterprise software package providing the ability to be an agile and scalable solution that enables system growth.
More information about the Enterprise version of OPCSystems.NET is available at: http://www.opcenterprise.com
---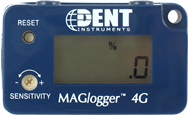 DENT Instruments Launches Fourth Generation SMARTlogger™ Time-of-Use Monitors

DENT Instruments, a global leader in the design and manufacture of power and energy measurement instruments, announced the introduction of the fourth-generation SMARTlogger Time-of-Use Monitors. The 4G SMARTloggers were designed with an increased memory capacity of over 32,000 records (the 3G loggers could store 8,000 records). The higher memory means the instruments can be deployed for long-term time-of-use studies without the need for frequent data download. There are four DENT SMARTloggers to choose from: LIGHTINGlogger, CTlogger, MAGlogger, and CONTACTlogger. Almost any energy consuming device or system may be monitored with a SMARTlogger. Each one provides powerful data for superior energy management.
For more information visit http://www.dentinstruments.com


---
Last Month's New Products
---


[Click Banner To Learn More]
[Home Page] [The Automator] [About] [Subscribe ] [Contact Us]