---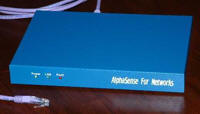 Compuquest, Inc. AlphaSense® Monitoring & Messaging Products With Network Connectivity
Our current AlphaSense monitoring and messaging products include support for delivering message data using network email and SNMP as well as via dial out modem. We call them "AlphaSense for Networks" (AFN), though they do not "have to" be connected to a network if dial out modem features are used for delivery of text message data. These are the latest generation of AlphaSense unattended monitoring and wireless messaging products manufactured by Compuquest, Inc., which are widely deployed in diverse applications for over 15 years. AFN message delivery formats and many features retain compatibility with existing older AlphaSense installations, while adding a broad array of additional features and capabilities. Visit www.compuquestinc.com for more information.
---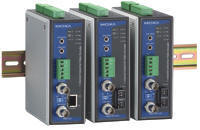 Easy upgrade for video surveillance system with MOXA's VPort 351 industrial video encoder
Taipei, Taiwan, Feb. 26, 2007—Moxa Technologies, one of the world's leading manufacturers of industrial Ethernet products, recently announced the release of the VPort 351, an industrial video encoder that features an industrial-grade rugged design, good transmission efficiency, and high reliability. The VPort 351 is a high performance, 1-channel industrial video encoder that provides up to full D1 resolution @ 30 FPS and supports a dual MJPEG4/MJPEG algorithm, making it especially well suited for use with distributed surveillance systems in critical industrial applications. In addition, a continuous pre/post event trigger video record function can help system administrators determine why an alarm was triggered. The 2-way audio is provided for the convenience of real-time communication between system administrators located at the central site, and engineers in the field. Detailed information about the VPort 351 is available on MOXA's corporate website at http://www.moxa.com/product/VPort_351.htm
---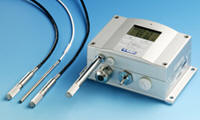 New! The Vaisala Combined Pressure, Humidity and Temperature Transmitter PTU300
Vaisala introduces a new generation barometric pressure, relative humidity and temperature transmitter series, the Vaisala Combined Pressure, Humidity and Temperature Transmitter PTU300. The PTU300 features fully digital measuring electronics for all three parameters, several small RH&T sensor heads for different applications, and calculated humidity variables. The new backlit display shows three-hour graphical trends and up to one year of historical data. The recorded measurement data can be viewed on the display or transferred to a PC. Seven languages options are also available. The PTU has four different probe options: PTU301 for laboratories, PTU303 for outdoor use, the warmed PTU307 probe for demanding meteorology, and the PTU30T for pressure and temperature measurement only. The Vaisala BAROCAP® sensor is used for pressure measurement and the Vaisala HUMICAP® sensor measures humidity. Both sensors are known for their high accuracy and long-term stability. The temperature sensor is a platinum RTD sensor. Applications include environmental monitoring in calibration laboratories, GPS meteorology and weather stations. Visit www.vaisala.com/instruments/PTU300 for more information.
---
KMC BACnet Building Controller (B-BC) Wins Honorable Mention in ASHRAE's AHR Innovation Competition
New Paris, IN--KMC Controls introduced the BACnet Building Controller that provides building owners an easy to use and cost effective building automation solution without the added expense of a computer and special software. This unique combination earned an Honorable Mention over hundreds of other entries from a panel of seven ASHRAE judges with special knowledge in the HVACR industry. This innovative 32-bit building controller with 128MB of memory is 20 times more powerful than a LAN controller. The controller has onboard universal inputs/outputs and an integrated web server displaying 3-D graphics of current building conditions. It combines the web server capability of the KMDigital WEBlite and the expandable I/O of the LAN Controller in one BACnet device. The KMC BACnet Building Controller is the only product with on-board I/O, integrated web graphics, an upgradeable feature set, and easy setup via a simple web browser. Visit www.kmccontrols.com for more information.
---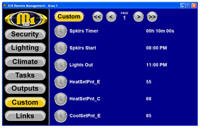 Elk Products M1 Cross Platform Controls
Integrate Security, Automation, Lighting, and Telephone. Pleasing voice, phone and Internet remote control, and task management. M1 provides rock solid security and helps dealers increase their market share and their profits with easy integration and easy, English text programming. For more information visit www.elkproducts.com
---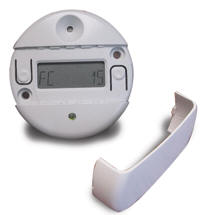 Watt Stopper/Legrand premieres easy-to-adjust LS-101 Daylighting Controller
SANTA CLARA, CA February 2007 – Watt Stopper/Legrand has created a unique, new daylighting controller in response to growing demands by building owners and managers who want practical, cost effective solutions to save energy and meet code requirements. The new LS-101 is a single zone controller designed to switch lights OFF and ON when light levels detected by the unit's internal light sensor fall above or below factory- or user-defined setpoints. The LS-101 is the only stand-alone daylighting control device to feature a digital display making adjustment fast, easy and accurate. The LS-101 controller needs only minimal adjustment at startup as factory set parameters are appropriate for many applications. During startup, the user can see the current light level displayed in footcandles and can establish ON and OFF setpoints. Other user-adjustable parameters include the OFF delay time and deadband range – settings that prevent rapid cycling of the controlled lights during brief and moderate fluctuations of daylighting levels. No tools are needed to adjust the LS-101. Depending on placement, the controller can function either as a closed-loop or an open-loop system, sensing either a combination of electric and daylight contribution or daylight only. Visit www.wattstopper.com for more information.
---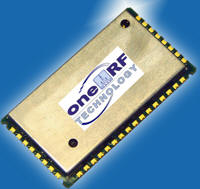 Saelig Company Energy-Saving High-Performance ZigBee Modules
Pittsford, NY: One-RF TinyOne ZigBee 2.4 GHz, license-free radio modules are easily integrated into your system thanks to flexible firmware and a high level of integration. Included in the module are logical network, security and application software layers. Featuring powerful firmware and an RF transceiver, TinyOne ZigBee miniaturized OEM RF modules insure fast and easy integration into wireless applications, thereby shortening the often frustrating development process. RoHS and WEEE compliant, TinyOne ZigBee offers an embedded ZigBee 2006 stack in a rectangular 38 x 21 x 3 mm SMD component, complete with integrated digital TTL I/Os and analog inputs. One-RF's energy-conserving, compact wireless solutions are targeted at home and office automation (automatic control of security, lighting and HVAC) and other wireless sensor networks. One of the key advantages of the One RF Technology products is the versatile firmware in its RF modules, enabling a wide range of applications: Hayes Mode (AT commands, via serial link); Transparent Mode (multipoint half-duplex wired serial protocol); ACK Mode (point-to- point protocol, CRC-verified on reception and acknowledge/retry); Addressed Mode (secured multipoint protocol with client ID on network); Client/Server Mode (addressed secure collision-avoidance mode); Listen Before Talk (channel clear check before sending data); Telemetry Mode (reads, sets or copies Inputs and Outputs between two or more devices); Repeater Mode (repeats all it reception on one channel to another channel, and vice versa). For more information visit www.saelig.com
---
Minicom Introduces DS Vision 3000 and DS Optic Vision
DS Vision 3000 is a 300m (1000ft) range CATx based distribution system delivering HD video and stereo-audio content to multiple screens. Its full serial management capability allows administrators to remotely query and turn on/off the displays, and for the first time, provides central management control of the player to the screen signal transfer.
DS OpticVision is a long range optical fiber extender. It lets you place your LCD/plasma screens up to 30km (19 miles) away from the media player, while delivering crystal clear images and sound, without loss of signal.
For more information visit the Minicom website links below:
DS Vision 3000 http://www.minicom.com/av_ds3000.htm
DS OpticVision http://www.minicom.com/av_dsov.htm
---

Provideo Co PoE ( Power Over Ethernet) + IP-Camera
Motion JPEG IP Camera w/Surveillance System
1. Video Resolution: QCIF 160x120, QVGA 320x240, VGA 640x480
2. Video Format: JPEG / Motion JPEG
3. Frame Rate: 30fps@QCIF, 15fps@QVGA , 15fps@VGA
4. Supports PoE, Wireless Lan 802.11b/g wireless LAN module, SDK /API, Mobile Phone
For more information visit http://www.provideo.com.tw
---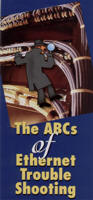 Contemporary Controls Publishes a New Technical Guide About Troubleshooting Ethernet Networks
Downers Grove, Illinois (January 31, 2007) Contemporary Controls has published a NEW technical guide that will prove valuable to every engineer when attempting to take the frustration out of solving network problems. Titled "The ABCs of Ethernet Troubleshooting," this guide asks you 22 common questions to consider when troubleshooting your network. The questions include "Do the link LEDs indicate proper cable connections?" or "Are you connecting a single-mode fiber optic device to a multimode fiber optic device? Other questions refer to auto-negotiation, Auto-MDIX, the DHCP server, TCP/IP for communication, IP addresses, managed switches, and more. The guide also includes two tables: one illustrating T568 Wire Color Variation and the other table showing Ethernet Cabling Parameters. To sign up for your FREE copy, visit www.ctrlink.com/tips today! For additional informative documents, visit www.ctrlink.com/et
---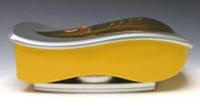 1-2-1VIEW's US$199 media player set to revolutionise digital signage

1-2-1VIEW's award winning Ninja players are the lowest cost networked media players in the market and are set to open digital signage as an advertising and communications medium to a large customer base for which deploying a system was previously too expensive. IP network controlled, based on open standards such as Linux OS and built on a consumer electronics platform, 1-2-1VIEW's media players are much cheaper to manufacture, yet offer superior performance compared to legacy systems. For more information visit www.121view.com
---
---


[Click Banner To Learn More]
[Home Page] [The Automator] [About] [Subscribe ] [Contact Us]