---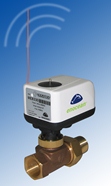 ME8300 Two Way Communication Zone Valve Actuator - Spartan Peripheral Devices

The New ME8300 series modulating wireless actuator containing the dolphin two way communicating chipset, is designed to communicate with other devices based on the EnOcean protocol. EEP2.1 compliant.

• Available in European 868MHz and North American 315MHz frequencies
• Compatible with sensor/thermostat based on the EnOcean protocol
• Can be used <point to point> or part of a larger network
• Unique addressing for easier management
• Compatible with all Spartan Zone Valve Bodies
• OEM integration available

For information please contact www.spartan-pd.com or Email: info@spartan-pd.com


---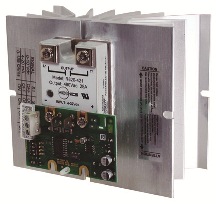 Cost Effective Solution for Modulation of Electric Loads - Kele

Kele, Inc., the leading supplier of building automation products, services, and solutions introduced the latest addition to its extensive product line― the R820 Series Silicon Control Rectifiers. The R820 Series provide cost effective modulation of electric loads using industry standard proportional controls from thermostats and building systems. It incorporates a compact control board mounted to a multi-fin, black anodized heat sink with an exceptionally high heat dissipation rate. Models are available in single- or three-phase and can control loads up to 600V and 75A (single-phase only). The R820 Series is a great solution for retrofit projects involving electric heaters because of the relatively low cost and easy selection process.

For more information about Kele or the R820 Series visit www.kele.com


---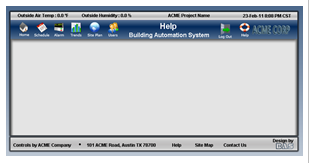 BAS Services & Graphics Introduces basTemplateMavi

This is a template module that works with any Tridium Niagara Framework, and is a licensed product that simplifies page generation for mobile devices such Android, iPhone 4, and iPad. The templates are generated automatically and uses the existing HX framework.

For more information please visit www.BASGraphics.com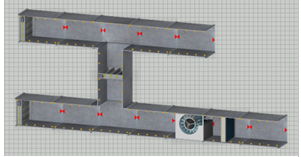 BAS Services & Graphics Introduces basMaker Modules V2

Customers familiar with basMaker products will be happy to hear that Version 2 has been released and offers even more functionality and time-saving abilities than Version 1.

Utilizing PxSnap™ technology, the product's ease-of-use has been increased dramatically, saving even more time when creating graphic representations. Allowing the user to snap pieces into place quickly, while at the same time preventing snaps into inappropriate places, Version 2 users will have a much smoother and faster work experience.

For more information please visit www.BASGraphics.com


---
ControlCore PRO device configurator

Isquared Software Inc. announces the release of their new product, the ControlCore PRO device configurator. Part of the ControlCore suite, the PRO version adds advanced features to the already popular ControlCore software. The ControlCore programming environment - for micro controller embedded data acquisition and control applications - allows a user to completely configure, download, and monitor an arbitrary control algorithm inside a micro controller based communicating I/O device. It provides a visual, function-block oriented, programming experience allowing Industrial Automation and/or HVAC professionals with no programming skills to implement custom control strategies. Temco Controls' low cost TSTAT5 and T3 communicating I/O devices now can be transformed into fully programmable controllers with minimal investments, generating significant savings in hardware cost, training and installation time.

Click here to watch a short video for a brief ControlCore introduction and see how with a few simple clicks you can turn your low cost device into a powerful and fully configurable controller.

---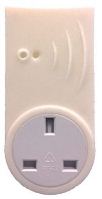 Greenologic Introduce: Wireless Metering & Control at any level in a building
ZB Connection Energy Saving Devices: These OPEN PROTOCOL products use ZigBee mesh wireless technology to reliably pass information around a site by using multiple, self organising, communication paths. This allows energy consumption to be monitored and reduced, whilst reducing the time, cost and disruption involved in deploying a Main & sub-metering solution.
• Lower cost to read the meters
• More accurate and complete reads
• Integrate into any Existing BMS to Export data as CSV to AM&T Packages
• Integrate into GreenBox
Also Introducing a new layer of Monitoring & Control:
• Monitor & control at any level down to appliance level
• Full control and scheduling features
• Built-in energy & cost counters
• Unique, patented technology for controlling pilot wire enabled electric heaters
• Enables further cost and energy savings on existing systems

For more information visit
http://www.greenologic.co.uk/energy-saving-devices.aspx
---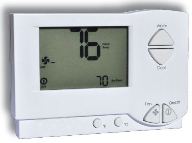 Telkonet Releases Next Generation EcoSmart Energy Management Product Suite



EcoSmart is Telkonet's revolutionary new energy efficiency suite built on Telkonet's successful SmartEnergy technology and incorporating the industry-leading Recovery Time technology. EcoSmart is designed to intelligently learn and reduce an environment's energy consumption by 30% or more based on real-time room analysis, variable detection and patented algorithms. Through years of demonstrated leadership and success in the energy management industry and based on extensive experience and communication with our customers, Telkonet has incorporated some of the most requested and valuable features available to the industry in its ground-breaking EcoSmart Suite. Offering an extensive list of features, EcoSmart has created an innovative platform for comprehensive energy efficiency.



For more information visit www.telkonet.com


---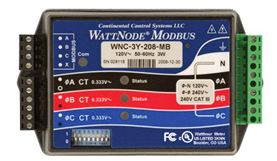 Continental Control Systems, LLC Announces Three New Options on the WattNode® MODBUS Energy and Power Meter

Continental Control Systems, LLC is pleased to announce an update to our WattNode® MODBUS meter. This update includes switching to 100% RoHs (lead free) production for all WattNode MODBUS models. With the release of Firmware Version 16, CCS has added three options utilizing the X (auxiliary) terminal on the MODBUS connector:
• OPTION X5 - Provides 5 VDC at up to 60 mA between C (common) and X (5V) terminals for powering external devices, such as low-powered data loggers or wireless transceivers.
• OPTION IO – Provides a digital input (level sensing and pulse counting) or output (for load shedding and other applications) on the X terminal
• OPTION SSR – Provides a solid-state relay (contact closure) output between the X and C terminals for load shedding and applications.
• See WattNode MODBUS – OPTIONS for a complete list of all available options.

For more information visit http://www.ccontrolsys.com


---
Intelligent Ballast Controls
The Intelligent Ballast Control module and application guide are the latest additions to Synergy Lighting Controls. Intelligent ballasts are adaptable to reconfigurations of spaces, simple to program and maintain, easily integrate with energy savings programs such as daylight harvesting, are economical, and provide two-way communication for system monitoring. The intelligent ballast control module provides seamless integration between digital ballasts and the Synergy Lighting Control System, and is compatible with a variety of intelligent ballasts including DALI, Simply 5, and Lutron® Ecosystem® digitally addressable ballasts.
For more information visit http://www.synergylightingcontrols.com/
---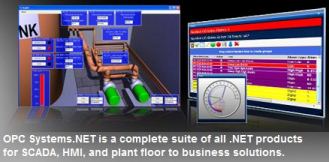 Open Automation Software announces a new level of secure OPC Connectivity for SCADA Systems
Open Automation Software announced the release of OPC Systems.NET Enterprise Version 4 with enhanced OPC Connectivity, and security, designed to provide full user friendly support for SCADA systems and Human Machine Interfaces ( HMIs). The new release of the Open Automation Software's platform provides full support for 32 and 64 bit Windows operating systems exponentially expanding the amount of real-time data supported from each server to 1,000,000 tags.

For more information visit visit www.opcsystems.com

---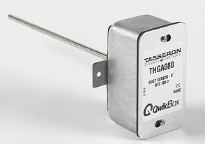 Tasseron Sensors and Controls Inc. enters into the Building Automation and HVAC market with their new Qwik Series™ product line of temperature sensors.

Featuring a Patent Pending Qwik Connect system which eliminates wire nuts, the Qwik Series™ product line makes installations cleaner, easier and much faster. The duct sensors come in three styles. The Qwik Box™,in a galvanized enclosure, IP40 & also available in IP54, The Qwik Mini™, in a plastic enclosure, IP54 and the Qwik Flange™, also available with a VAV option. All Qwik Series™ products come in a variety of NTC thermistor or RTD elements, and probe lengths from 4" up to 18". The Qwik Series™ also features a small yet powerful outdoor sensor, strap on pipe sensor, and immersion sensor.

For more information visit www.tasseronusa.com


---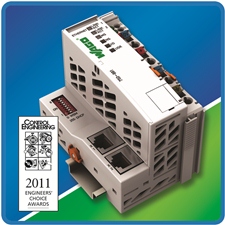 WAGO's 750-881 'ETHERNET 2.0' PFC

Flagship of WAGO's all-new "ETHERNET 2.0" control platform, 750-881 is a high-speed link between production and Enterprise Management Systems. 750-881 processes 1000 instructions/235 μS, and the integrated 10/100 mbit/s dual-port Ethernet switch responds within 1ms without additional hubs/switches. 750-881 utilizes a 32-bit CPU and 1Mbyte of program memory for high-frequency processing. A 2MB Fast File System and Web-Based Management System host status Web pages (remote access) and provide e-mail (alarms). An SNTP system ensures accuracy in large-scale applications by synchronizing events across multiple controllers. 750-881's CoDeSys V2 programming environment is IEC 61131 compatible and features all five programming languages.

For more information visit www.wago.us
---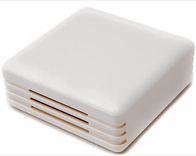 Integrate Your Air Conditioner with Enocean
IntesisBox® Enocean AC gateways open Enocean systems to fully control Air Conditioner units, being able to both actuate the AC indoor unit and overview its status. The existing models can currently supervise and control the working parameters (On/Off, operation mode, set point…) of Mitsubishi Electric and Daikin AC indoor units as well as their errors. Besides that, the interfaces implement advanced functionalities when linked with certain kind of devices, such as key cards, window contacts or presence detectors allowing a configurable intelligent behavior even without a central unit leading to an increase of the energy saving.
These gateways can communicate with most of Enocean products such as thermostats, relays, switches, window contacts, key cards and presence sensors among others as well as easily to integrate within larger systems, such as BMS or others.

For more information visit
www.intesis.com
---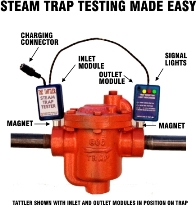 Steam Trap Tester - EZtimers Manufacturing Co.

TATTLER steam trap testers are low cost and portable for multiple trap testing, providing rapid and accurate determination of steam trap condition with virtually no training. Red or green lights indicate whether the steam trap is faulty or operating properly. The TATTLER is comprised of an inlet and outlet module each containing an IR temperature sensor which streams data to an embedded microcontroller. Algorithms compensate for temperature and flash steam volume providing highly accurate results.

For more information visit www.eztimers.com




---
---


[Click Banner To Learn More]
[Home Page] [The Automator] [About] [Subscribe ] [Contact Us]