---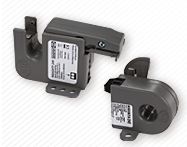 Sontay - New range of current switches!

For 2013 we have introduced a new range of feature packed, cost effective current switches. They are a fool-proof way of detecting fan belt breakage and motor failure as well as verifying light circuits and process equipment status.The units are available with adjustable and fixed setpoint options to suit any application. Adjustable setpoint types allow for easy detection of broken drive belts, drive belt slip or pump coupling shear. A typical HVAC motor that loses its load has a reduction in current draw of 50%. Fixed setpoint types provide a cost effective solution for monitoring the status of unit vents, exhaust fans, recirculation pumps and other fixed loads where belt loss is not a concern.
For more information visit http://www.sontay.com
---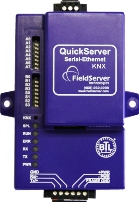 FieldServer Technologies Introduces KNX Gateway
FieldServer Technologies, the major gateway manufacturer in the building automation industry, introduces the new KNX Gateway. The QuickServer KNX Gateway enables data access from KNX networks to devices and networks utilizing open and proprietary protocols such as BACnet, Modbus, LonWorks, Metasys N2 by JCI, EtherNet/IP, DNP3, SNMP and more. With over 100 protocols available in the extensive FieldServer Driver Library, no other product can connect KNX to more products! The QuickServer KNX Gateway is a galvanic-isolated translator device on KNX/TP installations with control and monitoring capabilities. All EIS data types are supported, allowing communication to any kind of KNX devices in the installation, such as temperature sensors, shutters, light switches, actuators, alarms etc. It allows Building Automation and Industrial Automation systems to access a KNX network using direct read and write of KNX configured groups. This setup does not require the use of ETS4 to configure the QuickServer KNX gateway.

For more information visit http://www.fieldserver.com
---
Aconex Smart Manuals
Transforms Operation and Maintenance Handover for Capital Projects

Using Aconex Smart Manuals, building owners can navigate to the desired records – including floor plans; electrical, plumbing, hydraulic, and fire systems data; photographs, and more – to review or update information. A video demonstration of Smart Manuals is available on the Aconex web site.
For more information visit http://www.aconex.com
---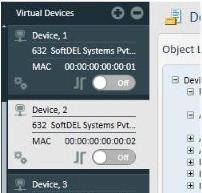 New SoftDEL Simulation Tool Simplifies System Testing

Facility owners and operators will benefit from a new tool available to building automation controls manufacturers and integrators. Developed by SoftDEL, the BACnet/IP Simulation System (BOSS) tool is a fully configurable BACnet device simulator coupled with network discovery and debug facilities. It is intended to facilitate product testing by manufacturers and assist integrators in assessing system performance before installation as well as identifying issues during system operation. BOSS can also be used as an educational tool to demonstrate device interactions to end users and original equipment manufacturers (OEMs) who are new to the BACnet community.

For more information visit http://www.softdel.com/products-boss.asp


---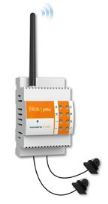 Greenlogic introduces Elios4you
Introducing Elios4you, a wireless energy management system that monitors generation, grid exchange and overall household consumption using the Elios4you app on a tablet or smartphone or 4-Cloud on any browser.

Elios4you is a retro-fit device that measures and makes sense of energy data, presenting this in a valuable and informative way. Easy to install, with no tampering of any existing equipment, makes our range truly universal! The Elios4you app ensures energy performance is at the centre of attention, stimulating self-consumption and visually identifying trends that will encourage more energy efficient behaviour. The app comes packed with built-in reporting and stats tools; providing meaningful information with every screen swipe!
For more information visit http://www.greenologic.co.uk/
---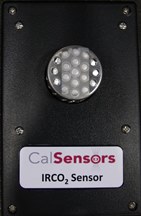 New CO2 Sensor for HVAC Applications Combines Superior Sensitivity with Reduced Cost & Power Consumption
Cal Sensors (www.calsensors.com) announces the global launch of the IRCO2, an infrared CO2 sensor for HVAC applications. Designed to meet the challenging accuracy and reliability requirements of Demand Controlled Ventilation systems (DCVs), the IRCO2 combines superior sensitivity and reliability with lower costs and power consumption. A good demand control ventilation system featuring CO2 sensors can significantly reduce energy costs, enhance security systems and increase worker's productivity.

For more information visit http://www.calsensors.com
---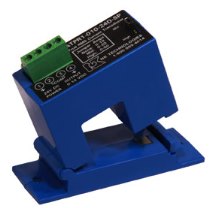 Monitor Distorted AC Current with New ATPR Series Current Transducers from NK Technologies

NK Technologies introduces ATPR "E-Out" Series AC Current Transducers. ATPR current transducers combine a current transformer with a true RMS signal conditioner in a single package. This enables the ATPR series to produce a 0-5 or 0-10VDC RMS output on distorted waveforms located in the output of variable frequency drives, phase angle fired heating controls, and on linear loads in "noisy" power environments. The ATPR series is a perfect solution for monitoring the output of variable frequency driven loads, even when in bypass mode. They can also be used to measure phase angle fired heating controls and other SCR controlled loads. These current transducers respond quickly to element failure by monitoring current instead of temperature, and accurately measure power supply and ballast input power.

For more information visit http://www.nktechnologies.com/
---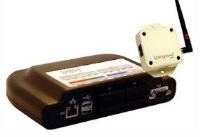 Spinware Systems Cloud Gateway
The new Cloud Gateway from Spinwave Systems combined with easy to install wireless sensors is ideal for standalone monitoring solutions.

• Log data in onboard memory
• Analyze environmental & energy data
• Interface to cloud based data storage, analytics & reporting tools
The gateway's Modbus TCP interface allows for easy integration with Building Automation Systems (BAS) to optimize comfort and energy usage.

For more information visit http://www.adaptive-wireless.co.uk


---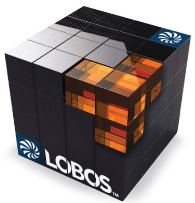 LOBOS a very smart little box

LOBOS is a small box that interacts with a building's existing management system. Once it's installed and communicating with the HVAC components of the building, it goes to work making things run more efficiently, improving comfort, responding to demand response events and making sure that everything's working properly. As a result, the people in the building are more comfortable while the building uses less energy, and the smart grid gets smarter.
For more information visit http://enerliance.com/

---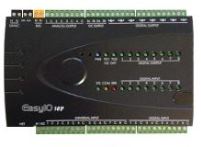 EasyIO 30P SF V2 Controller (new)

The new EasyIO 30P SF V2 controller is an upgraded version from the EasyIO 30P SF having a faster processor and more capability. EasyIO 30P SF V2 is a 30 point DDC controller offering powerful networked and standalone control capability for managing low level device applications in for example machine rooms, chiller plant rooms, air handling units, fan coil units, boilers and pump systems. The 30 input and output (IO) points of the IOS30P comprise 8 digital inputs, 8 universal inputs, 8 digital outputs, 2 open-collector outputs and 4 analogue outputs. There are numerous LED indicators offering visual feedback as to the state of most of the IO. The IOS30P utilizes the Sedona open-source code (www.sedonadev.org) which is the industries first open-source development framework, and provides a complete software platform for developing, deploying, integrating, and managing pervasive device applications at the lowest level.
For more information visit http://www.systemhouse.eu/


---
ABM Parking Services Announces New Technology Solutions

ABM a leading provider of facility solutions, announced ABM Parking Services (formerly Ampco System Parking) is introducing several innovative parking solutions to enhance the ABM parking experience. The technological upgrades include a customized mobile app for smartphones and tablets, along with a new client website for ease of service across all 2,000 ABM-operated parking locations in the United States. ABM Parking Services has partnered with ParkMe to create a customized mobile application, which gives clients access to ABM's comprehensive parking database, providing real-time parking availability based on location, price, vehicle type and garage occupancy. Available to download free on iTunes, the mobile app also estimates costs, gives door-to-door route guidance, recommends preferred parking spots based on venue and provides drivers with a photo of the building's entrance so they have a visual to help get them to their parking destination. Additionally, ABM has designed a QR code way finding system that is being deployed throughout its portfolio. By scanning an on-site QR code with a mobile device, drivers are guided back to the building and floor where their vehicles are located.

For more information visit http://www.abm.com/Parking/Pages/Parking.aspx

---
---


[Click Banner To Learn More]
[Home Page] [The Automator] [About] [Subscribe ] [Contact Us]