---
J2 Innovations Introduced FIN 3.0 at AHR
FIN Stack is a brand new applications server technology that embraces tagging and data modeling, enabling unprecedented new functionality, and automating much of the traditional workflow. Read more about what FIN Stack does. FIN Builder helps you to create custom graphics for floor plans, reusable AHU / equipment screens, 3D piping/central plants, and cool dashboards. FIN Mobile provides a powerful user experience to access your information where you want it - when you need it. Whether on a desktop, tablet, or smart phone your user experience is the same. Together FIN Stack, FIN Builder and FIN Mobile are "FIN 3.0". The next generation of Building Automation Software.

For more information visit http://www.j2inn.com

---
Lynxspring Announces 2nd Generation Modbus to BACnet® Bridge

Embedded with a Lynxspring's Smart Module™ and running Lynxspring's Helixx™ IP-software framework, the Onyxx-MB311 is more powerful and takes Modbus to BACnet protocol translation to the next level by not only translating up to 2500 Modbus points to manageable BACnet points but also converts Modbus slave devices into Virtual BACnet Devices using virtual BACnet routing. Acting as the Master Modbus device, the Onyxx-MB311 manages all Modbus RTU or TCP slave devices connected to it.
For more information visit http://www.lynxspring.com
---
Contemporary Controls Wins Peripheral Product of the Year
Well known for our economical, BACnet® stand-alone BASrouters, Contemporary Controls carries a complete line of solutions for the building automation industry.
• BACnet/IP Sedona Controllers
• Modbus Gateways
• Web-based Graphical Head-Ends
• Wired & Wireless IP Routers
• Ethernet unmanaged/managed switches, media converters, PoE injectors and splitters.

This year marks the 40th Anniversary for Contemporary Controls and we are honored to receive recognition for our technology and from the value of our products. See our BAS solutions shown at AHR 2015.


---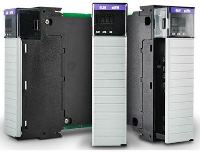 Softing Inc. Receives OPC Foundation Certification
Softing Inc., a leading industrial automation and electronics provider, is proud to announce their OPC UA Server Module for ControlLogix was recently certification by the OPC Foundation. The Enterprise Appliance Transaction Module is now certified to both the UA 1.02 Embedded Server Profile and UA 1.02 Data Access Server. Built and designed as a single slot ControlLogix module that provides OPC UA Server functionality, Softing's 56eATM OPC UA Server features two 10/100/1G Ethernet ports, an embedded UA server profile, Complex Type Facet ControlLogix UDT support (6.5.11), OPC UA client-server communications security, and client compatibility for scalar tags, UDT component tags and arrays. Secure and safe, Softing's module is virus resistant and only accessible through the configuration software with adjustable user privileges.

To find out more about Softing's OPC UA Server Module, visit http://www.softing.us/

---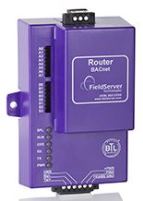 Sierra Monitor BACnet Router FS-Router-BAC

The BACnet Router FS-Router-BAC product from Sierra Monitor offers a complete BACnet internetworking solution for BACnet/IP, BACnet Ethernet, and BACnet MS/TP networks. The BACnet Router has two RS-485 ports, enabling up to 64 BACnet devices connected to it without the use of additional line drivers. Using a BACnet router frees up valuable RS-485 ports on expensive BACnet Controllers and reduces the cost of connecting BACnet MS/TP devices to a BACnet/IP backbone. Also, relative to using single-port BACnet routers, using Sierra Monitor's dual-port BACnet router reduces the cost of device connectivity or doubles the speed (half the response time) per device. DeviceFind™, our unique discovery feature, allows the integrator to push a button and discover all the BACnet devices connected to the router, thereby minimizing time required for successful commissioning. Complementing this is our diagnostic FieldServer ToolBox, which allows the user or integrator to view the status and diagnose all the Routers on the network.

For more information visit http://www.sierramonitor.com/connect/all-protocol-gateway-products/fieldserver-bacnet-router

---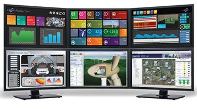 GENESIS64™ V10.85 Platform Services Now OPC Foundation Certified

GENESIS64 is built upon ICONICS' Platform Services, which includes universal connectivity to OPC UA, OPC, BACnet, SNMP, Databases and Web Services. Through this powerful middleware, GENESIS64 makes it easy to visualize, via its OPC UA interface, virtually any equipment, process, operation or business data. Critical to industrial automation systems are the protection of control systems and all related communications. OPC UA, and ICONICS' implementation of OPC UA, provides multiple layers of protection, including user-generated and authority-generated certificate authorization, symmetric encryption, signatures on all communications and strict user authentication. With this certification, GENESIS64 V10.85 now appears on the OPC Foundation's Web site list of certified products.
For more information visit http://www.iconics.com
---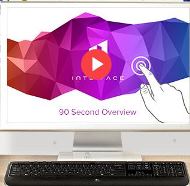 Multi-Touch Digital Signage for the Samsung SMART Signage Platform

IntuiFace is the first and only multi-touch digital signage solution for the Samsung SSP. With it you can create, manage, measure and deploy interactive content without ever writing a line of code. There are no template restrictions, no hidden professional service costs and unlimited design options. Customers benefit from a 65% reduction in TCO when delivering a multi-touch experience using IntuiFace and the Samsung SSP vs. custom development targeting Windows-based touch displays. (100-kiosk w/ 22" SSP, 3yr SW/HW amortization) Compose on a Windows PC, Play on the SMART Signage Platform. Use standalone or embedded within other SSP signage options. Supports all DB-D displays, including those with touch overlay.
For more information visit http://www.intuilab.com/


---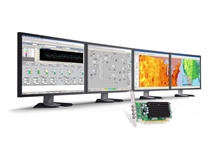 Matrox C420 Video Card for Multi-display Digital Signage and Control Rooms

Matrox® Graphics today announced that Matrox C420 low-profile, quad-output PCI Express® graphics cards are now available worldwide. Engineered for stability, reliability and advanced multi-display capabilities, C420 delivers the features systems integrators require when designing small-form-factor (SFF) systems and digital signage player PCs for applications such as public information displays, video walls and multi-display operator workstations in process control, transportation and security control rooms. Matrox C-Series™, which also includes the six-output C680 card, is currently being validated by control room and digital signage solution providers worldwide including Scala.
For more information visit www.matrox.com/graphics.

---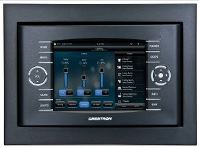 Crestron Introduces Wireless 6" Touch Screen with Voice Command Recognition
Crestron today announced it is now shipping its new TST-602 Wireless Touch Screen. The TST-602 delivers dedicated wireless control, voice command recognition, and web browsing all in a stylish, ergonomic design. Even better, primary touch screen functionality is supported via Crestron ER wireless communications, lessening or eliminating the need for Wi-Fi®. The TST-602 features high-resolution graphics and vibrant colors that bring exclusive Crestron Smart Graphics™ to life. The 5.7" capacitive touch screen, ultra-bright widescreen display, and H.264 streaming video deliver a striking interactive experience.

For more information visit www.crestron.com.

---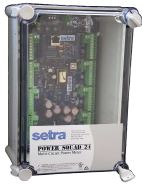 Setra Systems Introduces the Power Squad 24

Setra Systems, Inc., a leading manufacturer and designer of environmental sensors, announces the release of the Power Squad 24, a Multi Circuit Power and Energy Meter for Energy Management programs. The Power Squad 24 is the industry's most versatile branch circuit meter to date, offering interchangeability of Rogowski Coil CT's and Standard CT's, as well as multiple field selectable communication protocols in the same device (BACnet/Modbus/Pulse). The Setra Power Squad 24 allows for the integration of energy
monitoring into building automation systems (BAS), switchgear, renewable energy systems
and data centers.
For more information visit http://www.setra.com
---

Ringdale® Introduces LightSpace Manager Mobile App for Apple Devices

Ringdale®, Inc., Texas-based manufacturer of USA-made ActiveLED® luminaries, today introduced the LightSpace® mobile application for the iPhone®, iPad®, or iPad® Tablet. The LightSpace mobile app provides convenient control over the lighting in a building space, especially frequently used space. LightSpace eases an office or facility manager's role in managing, controlling, and reporting on an area's lighting. With a click of a button on their desktop, tablet, or iPhone, companies can conserve energy, save money, and reduce their carbon footprint.

For more information, visit www.Ringdale.com/LightSpace

---
---


[Click Banner To Learn More]
[Home Page] [The Automator] [About] [Subscribe ] [Contact Us]