---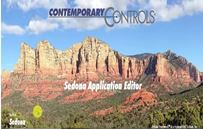 Contemporary Controls - Sedona Application Editor (SAE)
Contemporary Controls, a Sedona Framework Community member, has developed the Sedona Application Editor (SAE) which allows graphical development of control applications for Sedona devices like Contemporary Controls' BAScontrol20, 22 and BASremote. SAE is available for download from Contemporary Controls' website. Included with the download is a Sedona Virtual Machine (SVM) that runs on your PC so that you can experience the simplicity of developing Sedona applications with SAE without first needing to purchase a Sedona controller.

For more information visit http://www.ccontrols.com/basautomation/sae.htm

---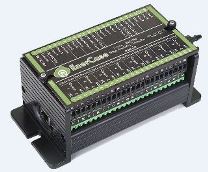 BASSG LLC. Introduces the Energy Analytics Controller (EAC)
Bringing Analytics to the Edge. These powerful edge devices come preconfigured with Apps for popular Buildings IoT workflows. They integrate a fast processor, on-board memory, flash storage and IP connectivity, open Sedona framework, plus Project-Haystack tagging. Real-time control, analytics and visuals will never be the same again.

For more information visit www.eac.io

---

Sedona Programmable Controller from Ontrol
P-ION Sedona Programmable Controller

P-ION series products are universal programmable controllers that can be used to manage a variety of building systems including heating, ventilation, air-conditioning (HVAC) systems. Basic and advanced control strategies can be programmed by Sedona Framework™ for optimized performance. All universal inputs can be configured as analog or voltage free digital inputs. Analog inputs are optimized for resistive type temperature sensors (e.g. PT1000) and 0-10 VDC devices. 13 bit A/D converters assure high resolution measurements. For 4-20 mA input signals, external 500 Ohm resistors are required. All inputs are protected against short circuits to ground and against direct connection up to 50 VAC.

For more information visit http://www.ontrol.com/pion

---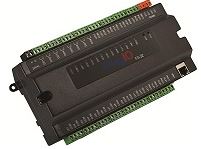 EasyIO - Leading Open DDC Technology
We have been developing 32-bit Ethernet based open HVAC Controllers and solutions for over 12 years, and we are recognized as leaders in our field, with robust annual growth and leading edge innovation. With over 70,000 EasyIO Sedona Controllers deployed worldwide, we have emerged as a world leader in Open Building Automation integration solutions and manufacturer of Ethernet based, DDC Controllers. Our Controllers are tested, certified and accredited via CE, UL and FCC.

With our latest EasyIO 32-bit SEDONA range of DDC products, you can easily integrate your Automation solutions from top to bottom, without additional programming tools, saving you time and money in training.

EasyIO-FG-32
32 Point Sedona, BACnet, Modbus, TCOM Controller, 8 UO, 16 UI, 8 DO, with built in HTML 5 Graphics Server. SD Card Memory expansion, 2 RS 485 ports and full EasyIO Sedona Library for Logging, Control, Scheduling and remote management.
For more information visit http://www.easyio.com/easyio-fg-32
---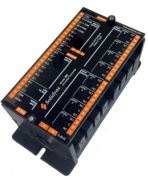 Solidyne's M2 - Universal Controller

Solidyne's M2 is the next generation Universal Programmable Controller including real time clock and 365 day calendar. Offering 100% compatibility with IZAC controllers, ICMS software and Tridium Niagara Framework™ via it's BACnet MS/TP interface. With (8) universal inputs and (8) analog outputs built-in, the M2 can be expanded to include (4) or (8) digital outputs using plug-in modules. This modular construction provides customization of the M2 for any type of application.
For more information visit http://www.solidyne.com/#!m2/ci3z
---

SysMiks - Sedona Controllers

Intesa - SysMiks open control solution combining the Niagara and Sedona frameworks with German quality hardware Made in Germany. Intesa includes Scalibur - the modular controller for Niagara and Sedona, SCC - the compact Sedona controllers as well as the Intesa Software Suite. For each application level in the automation system, Intesa provides optimal combination of hardware and software solutions, answering the challenges of energy efficiency, cost reduction, maintenance and user comfort. Scalable Solution: a variety of hardware platforms - modular and compact; modular controllers with IO terminals from dozens of types and functions; compact controllers with a wide range of IO configurations; Niagara and Sedona software for sytem hierarchy of unlimited depth; flexible license models.
For more information visit http://www.sysmik.de/intesa/index.php/en/products-en/produktmatrix-en
---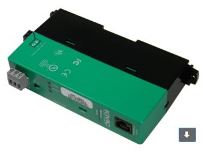 KMC's New Conquest™ BACnet® Router

KMC Controls' state-of-the-art Conquest™ BACnet® router features one MS/TP and one Ethernet port, an HTML5 web configuration interface requiring no additional software, a single cable for both power and communications, and an industry-leading set of network diagnostic tools for quick and easy network verification and troubleshooting. The device is optimized for temporary installation as a technician's tool and for permanent installation increasing network efficiency. Additionally, the router acts as an enhancement to a supervisory controller or integration engine by offloading MS/TP and routing, freeing up greater internal resources for core functions.
For more information visit http://www.kmccontrols.com/products/browse-products?view=products&catid=41
https://www.youtube.com/user/kmccontrols

---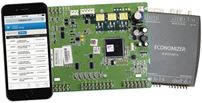 Building professionals turn to Coleman® HVAC Fault Detection and Diagnostics to simplify the service process

Available exclusively with Simplicity® Smart Equipment (SE) Controls, Fault Detection and Diagnostics (FDD) technology from the Coleman® HVAC brand of Johnson Controls monitors refrigeration circuit temperatures and pressures, economizer operation and outdoor humidity and temperatures. If issues arise, FDD provides easy access to detailed alerts, speeding up response to situations before they lead to possible equipment performance issues. Detailed alerts are accessible anytime from a smartphone or other remote device. With the Simplicity SE Controls Mobile Access Portal (MAP) gateway, alerts can be viewed on a web browser.

For more information about FDD from Coleman, visit; https://www.youtube.com/watch?v=wQXuxuQRjWg

---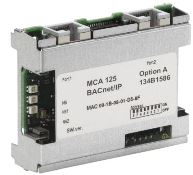 Plug-and-Play Solution VLT® BACnet/IP MCA 125

The VLT® BACnet/IP MCA 125 was engineered to connect the VLT® HVAC Drive FC 102 to building management systems by the BACnet/IP protocol or the execution of BACnet via Ethernet. The VLT® HVAC Drive has a battery-free clock synchronization with the building management system and via BACnet/IP can also send alarms or detailed reports of the triggering conditions.
For more information visit http://www.ien.eu/article/plug-and-play-solution-vltR-bacnetip-mca-125/

---

Sontay Releases All-Encompassing Catalogue

Sontay, the market leader in field control devices, has released its latest fully comprehensive and insightful catalogue. Often referred to as the 'Industry Bible', the new brochure informs installers, contractors and consultants alike on what impressive services and products the company has to offer, as well as emphasising the important role sensors play in commercial buildings. The catalogue demonstrates that sensors can cost just 2% of building costs yet their impact in the performance of any system is critical. The booklet includes a number of images, technical details and useful descriptions of products, ensuring that customers have a full understanding of what Sontay can provide in terms of building controls.

For more information visit http://www.sontay.com

---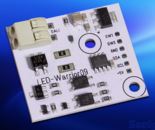 Saelig Introduces Two LED-Warrior DALI Master Modules

Saelig Company Inc. (www.saelig.com) has announced the LED-Warrior09-01MOD and the LED-Warrior09-02MOD boards - DALI-Master modules with an I2C interface and two switch inputs. DALI (Digital Addressable Lighting Interface) is a building automation bus primarily for lighting control. This non-proprietary interface standard for dimmable electronic products offers greatly improved functionality and greater ease of use over conventional dimming and control methods.
For more information visit http://www.saelig.com.

---

Niagara Analytics Framework available now on JACE hardware

Latest version 1.1 includes advanced data visualization module

Key advantages of the latest version:
Available on JACE 600 series and Niagara AX Supervisors
Offered with Niagara Analytics Explorer, an advanced data visualization module
Supports a wide array of third-party visualization packages
Includes e-learning training option

To download the original Niagara Analytics Framework brochure for comprehensive product information.

---
---


[Click Banner To Learn More]
[Home Page] [The Automator] [About] [Subscribe ] [Contact Us]