---
Cimetrics - Develop BACnet-compliant applications with FD support on small devices with(out) OS.
Save man-years in development of low volume or high volume BACnet-compliant applications that run on small devices, with or without an OS! μBACstac with source code will provide you with example programs and reference ports to two hardware platforms. Now with support for Foreign Device operation in BACnet/IP Data Link. BACnet Advanced Application Controller example included. You can create BACnet devices compatible with B-AAC, B-ASC, B-SA and B-SS device profiles. μBACstac supports a wide range of processors, from entry level 8-bit AVR, to powerful 32-bit ARM7 and Cortex-M, or even more powerful processors.
For more information visit: https://www.cimetrics.com/collections/bacnet

---

Lynxspring's Newest IoT Technology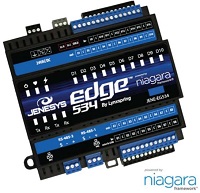 Deliver the Reliability of Niagara to the Edge
JENEsys® Edge™ products are a new generation of IoT controllers combining the Niagara Framework® with Lynxspring's Onyxx® platform. A first-of-its-kind, the JENEsys Edge 534 combines a fully programmable controller that leverages Niagara, provides 34 points of IO on-board, and web server duties into a single device. Taking Niagara to the edge with real-time control—the JENEsys Edge 534 utilizes the same familiar Workbench software, Niagara programming tools andFox Protocol.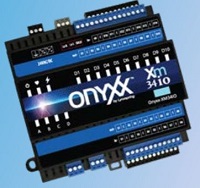 The Onyxx® XM 34IO and Onyxx® XM 34IO-B (BACnet) are configurable, introduce the Onyxx Network and can be used to add additional IO's to the JENEsys® Edge™ 534, as well as Lynxspring's JENEsys® PC 3000, 6000, 8000 or any JACE®.
For more information on these products visit: http://www.lynxspring.com/images/pdf/Lynxspring-JENEsys-Edge-534-Onyxx-XM-XM-B-Fact-Sheet.pdf

---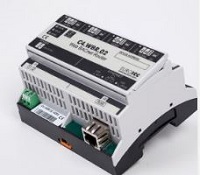 WEB BACNET ROUTER – C4.WBR.02
WBR is a BACnet router with the additional BACnet/Modbus bridge functionality. Furthermore, this device contains application layer with compact SQL database, accessible through a web service. Configuration is done through web interface or the USB port. BACnet routing is established through the Ethernet port and four RS485 ports. Each serial port can be used as BACnet MSTP or Modbus serial port. Up to 32 of Bacnet/IP and Modbus/IP layers are supported through one Ethernet physical layer. Routing table is flexible and may contain up to 65533 entries. Both serial (RTU and ASCII) and IP Modbus are supported.

For more information visit http://euroicc.com/product/web-bacnet-router-c4-wbr-02/

---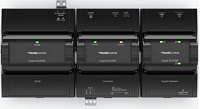 Acuity Brands nLight ECLYPSE™ System Controller
nLight ECLYPSE extends the power of nLight® to deliver the next level of lighting control. This BTL listed B-BC controller leverages native BACnet™/IP and WiFi to let you seamlessly integrate your lighting control system with your building management system. With its robust embedded web server, nLight ECLYPSE hosts edge applications and generates actionable, visual data with ENVYSION user interface. nLight ECLYPSE is lighting control…only smarter.
For more information visit http://www.acuitybrands.com/products/controls/nlight


---
Advanced Smart Home Control
Control your Sonos, Nest, and other smart home devices directly from your wall - no mobile app required. Amazon Alexa is built in, so you can ask for news, sports, and weather from any room. You can also video intercom between Brilliant Controls.
For more information visit https://www.brilliant.tech/


---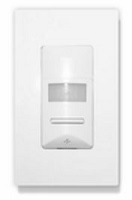 Popular Diversa Sensor Line Latest Addition to Universal Lighting Technologies Product Offering
Universal Lighting Technologies, Inc., a global leader in commercial lighting and a member of the Panasonic Group, has announced the addition of the Diversa® sensor line to the company's range of high-performing lighting control solutions. The Diversa line includes Ceiling Mount Sensors, Switch Mount Sensors, Corner Wall Mount Sensors and Power Packs. Diversa options include dual technology and PIR sensing products, as well as line-voltage (both 120-277VAC & 347VAC) and low-voltage products. Dual Technology products combine proprietary ADI-Voice technology with industry standard PIR sensing to minimize energy consumption and provide accurate occupancy detection when compared to ultrasonic and basic PIR sensors. Diversa occupancy sensors can be used for energy-saving control strategies in spaces with intermittent lighting requirements, such as classrooms, offices, washrooms, warehouses and many other commercial or industrial spaces. By shutting off power to luminaires in unoccupied spaces, Diversa sensors enhance energy savings of already effective systems. Additionally, these sensors are easy for contractors to install, and seamlessly integrate with other controllable lighting measures.
For more information visit http://www.unvlt.com.

---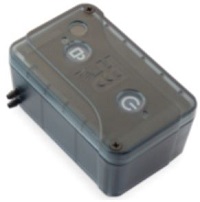 NEW Wireless Low Range Differential Pressure Sensor for use with Paragon Robotics Data Logging and Monitoring Systems in critical room environment applications.
Introducing Paragon Robotics Model SC77 Wireless Low Range Differential Pressure Sensor for applications including hospital laboratories, operating, isolation and clean rooms as well as research and storage areas. The SC77 precisely monitors the differential pressure between two rooms or air spaces down to 2.5 Pa (0.01 in H2O) across a range of +/- 250 Pa (+/- 1 in H2O).

Paragon Robotics monitoring systems and sensors are easily scalable. Select from a broad range of additional wireless sensors and measurements for a complete facility and air quality monitoring and logging system.

For more information visit http://paragonrobotics.com/business/view-products/sensors/sc/77/

---
Last Month's New Products
---

[Click Banner To Learn More]
[Home Page] [The Automator] [About] [Subscribe ] [Contact Us]