News Briefs - Updated May 13th
Cogency Introduces First HomePlug Wall Adapter for Powerline Home Networking
Manufacturers offered low cost USB-to-HomePlug Wall Adapter Reference Design
Toronto, Ontario - May 13, 2002 - Cogency Semiconductor today announced the availability of its USB-HomePlug Wall Adapter Reference Design to address the need for low cost, simple to use consumer products that will drive the powerline home networking market. Intended for manufacturers of consumer electronic devices, the comprehensive manufacturing kit reduces time-to-market and ensures a consistent, high-performance product. For consumers, the resulting product is as simple as plugging the wall adapter into an ordinary electrical outlet and a USB port of a computer or electronic device, to share Internet access, files, music, as well as video streams throughout the home.
---
ProSyst and the Fraunhofer Institute of Microelectronic Circuits and Systems agree to intensify cooperation, development and sales of Embedded software as well as planning and execution of IT services
Cologne/ Duisburg, 06.05.2002 - Cologne-based ProSyst Software AG (www.prosyst.com) has signed an agreement strengthening its cooperation with the Fraunhofer Institute of Microelectronic Circuits and Systems (IMS, www.ims.fhg.de). ProSyst is a leading provider of Embedded software for the complete control, networking and extension of terminal devices, including the delivery of innovative services. The Fraunhofer IMS is the sole institute in Duisburg/Germany covering the entire spectrum of microelectronic technology. The Fraunhofer IMS develops customized solutions for customers in the fields of application specific microchips, sensors, microsystem technology, smart-label systems, Embedded network systems, Embedded Internet, and carries out projects in areas such as the networking and integration of intelligent building / smart home systems.
---
Jungo to Deliver OpenRG for CableHome, a Complete Software Solution For CableHome(TM) 1.0 Compliant Devices
SAN JOSE, Calif., May 6 /PRNewswire/ -- Jungo Software Technologies, a leading provider of residential gateway software and technologies, today announced that it will deliver a CableHome compliant software suite, which enables cable modem and router manufacturers to bring to market a CableHome certified device. CableLabs' CableHome 1.0 introduces the specification that enables cable operators to provide consumers with a secure, high-quality home networking system that is easy to install, use, and maintain, and defines the minimum set of industry requirements for residential gateways. Jungo's OpenRG software platform will comply with the specifications that are intended to help accelerate the move to intelligent, self-configuring, easy-to-use cable devices for the connected home.
---
Johnson Controls Awarded Market Engineering Leadership Award
MILWAUKEE - (May 3, 2002) - Johnson Controls was recently awarded the Frost & Sullivan Market Engineering Leadership Award for exhibiting world-class leadership and high standards in the U.S. Electronic Access Control (EAC) System Market. Johnson Controls received the award for its Cardkey® brand electronic security management systems. The award recognizes the company's ability to focus on consumer needs and develop innovative security products and services that meet those needs.
---
Teletrol Systems Gets Connected To BACnet Expo At Ohio State University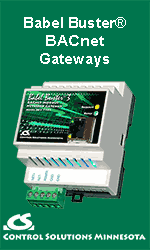 Manchester, New Hampshire (May 2, 2002) –Teletrol Systems Inc., an industry leader in building automation technology, will be exhibiting at the BACnet Conference and Exposition 2002 being held at The Ohio State University on September 22 – 24, 2002. Under the theme "BACnet - CONNECTED!" the conference is intended for anyone interested in automation systems that employ the BACnet protocol.
The 2002 BACnet Conference and Exposition is being hosted by the BACnet Interest Group of North America (BIG-NA), the BACnet Manufacturers Association (BMA), and The Ohio State University, and is being held at the University Plaza Hotel and Conference Center, located near The Ohio State University Campus.
---
FieldCentrix Appoints Territory Manager and Opens Office in Canada
Irvine, Calif. - May 1, 2001 - FieldCentrix®, the largest and most experienced provider of wireless, Internet-based software for field service automation, recently announced the expansion of its sales management team with the appointment of Carlo Marcanio as territory manager and the opening of a sales office in Ontario, Canada. Marcanio reports to Chicago-based Jim Nannini, director of sales for the U.S. and Canada. Marcanio is the first international sales manager for FieldCentrix.
---
Energy Show Helps Businesses Lower their Costs, Improve the Environment & Bolster the Nation's Economy
As companies search for ways to reduce their operating costs and improve their profit margins, the Association of Energy Engineers (AEE), host Southern California Gas Company, a Sempra Energy Company (NYSE: SRE) along with a cross-section of sponsors will hold one of the year's largest energy & facility management conferences and expositions. The 20th annual West Coast Energy Management Congress, June 6-7, 2002, Anaheim Convention Center, Anaheim, CA features preshow seminars, facility tours, multi-track conference session, as well as a technology exposition. Here, energy experts, policy makers, energy customers, exhibitors, and utility executives will meet to discuss the industry, the impact on the economy, and ways businesses can reduce their energy costs, improve their operations and upgrade equipment.
---
Bioscrypt Secures Airports, Data Centers, & Medical Records
Bioscrypt Inc. (TSE:BYT) is a leading provider of advanced fingerprint technology with over 30,000 fingerprint readers currently installed. The company's solutions combine the convenience of touch with the high security of fingerprint-based biometrics for simple and secure access to facilities, equipment and information.
Bioscrypt recently announced a wide array of deployments focused on securing access control at airports, in transportation, and in the enterprise, as well as using their biometric technology to assist US hospitals in meeting new federal standards for improved patient records privacy.
---
May 14-16, 2002 at the Wyndham Anatole, Dallas, TX, Booth # 402 - Jungo will demonstrate its OpenRG software platform a complete residential gateway software solution that enables OEMs and service providers to quickly develop and deploy a wide range of broadband-based applications for integrated access devices, bridges, routers, and residential/SOHO gateways.
---
The Watt Stopper's New WA-200 Automatic Wall Switch Combines Energy Savings and Convenience
SANTA CLARA, CA - The Watt Stopper's new generation passive infrared automatic wall switch, the WA-200, combines innovative detection capabilities with streamlined installation. Detection features include SmartSetTM technology, which automatically adjusts time-delays and sensitivity based on usage patterns and room environment, achieving peak detection and maximal energy savings without false triggers. Also, the sensor provides a unique "walk-through" time delay that turns lights off after three minutes if an area is occupied for a only short amount of time, such as during mail delivery.
---
Domosys and Ziemax to provide PowerBus™-based Home Networking solution for Hyundai apartment complex
April 25, 2002 – Jang-Ahn Hi-Home Town Apartment complex to be one of the largest residential sites in the world using the power line medium for home controls
Ziemax Technologies has chosen Domosys' PowerBus™ power line carrier (PLC) technology as the central technology platform in a USD 3.1 million contract to automate Hyundai's Jang Ahn Hi-Home Town apartment complex. This complex is located in a district of Jang Ahn-Dong, Seoul, South Korea, and is comprised of over 22 buildings and more than 2000 apartments.
---
Cogency Semiconductor Achieves HomePlug 1.0 Certification for its Products
Toronto, Ontario -- Cogency Semiconductor Inc., announced today that it has certified its Piranha™ chipset to meet the HomePlug Powerline Alliance 1.0 specification. Cogency's chipset and reference designs provide the smallest footprint, lowest powered, high-performance home networking technology solutions in the industry.
---
Process Control Glossary on the Web
ExperTune has made a process control glossary available on the articles and tutorials page on expertune.com. Anyone with a web browser can access this glossary of standard process control terms.
The link for the glossary is:
http://www.expertune.com/glossary.html
Over 50 process control terms are defined and explained. The glossary also hot-links to full presentations on items that require more detailed explanations like robustness, derivative, or choosing a sample interval.
This glossary joins with over 40 tutorials, presentations, articles and white papers on process control, available from:
http://www.expertune.com/articles.html and http://www.expertune.com/newsreleases.html
---










Power Measurement Extends ION Meter Functionality with Grayhill OpenLine Modules
VICTORIA, BC - Power Measurement, (www.pwrm.com) a leading provider of enterprise energy management systems, has extended the communications capability of its ION® intelligent metering and control devices by offering OpenLine I/O modules from Grayhill, Inc (www.grayhill.com), a leading designer and manufacturer of quality electronic components and control systems. With OpenLine I/O modules, ION meters can now interface to more equipment than ever before. A single ION 7500T, ION 7600T, ION 8400T, or ION 8500T meter can link to over a hundred analog and digital OpenLine I/O modules, to monitor or control conditions such as transformer temperatures, generator fuel levels, equipment status, and other utilities such as water, gas or steam.
Power Measurement Opens Colorado Sales Office
VICTORIA, BC - Power Measurement, a leading provider of enterprise energy management systems, announced the opening of its new Denver office, and the appointment of Terry Taylor as District Sales Manager for the region. In this role, Taylor will coordinate sales, service and support for the company's ION(R) energy management software and intelligent metering and control devices throughout the mountain region. Serving the states of Colorado, Utah, Wyoming and New Mexico, the Denver location is the latest in the company's global network of sales and support offices.
---
Teletrol Signs Additional Systems Integrators
Manchester, New Hampshire - Teletrol Systems Inc., an industry leader in building automation technology, announced that two additional companies have joined its Authorized Systems Integrator program. The new companies, FaciliTech of Charlotte, Inc. located in North Carolina, and St-Martin Electrique Inc. in Laval, Canada, join the seventy existing program members and their presence will substantially increase the availability of Teletrol products and solutions in their regions.
---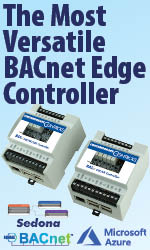 New WS-200 Automatic Wall Switch from The Watt Stopper Simplifies Installation
SANTA CLARA, CA - The Watt Stopper announces a new automatic wall switch, the WS-200. Combining a sleek design with streamlined installation features, the WS-200 is a passive infrared (PIR) wall switch that turns lighting on and off based on occupancy and ambient light levels.
---
Interlogix Acquired by the Industrial Systems Division of GE
Interlogix was recently acquired by the Industrial Systems Division of GE. Our affiliation with GE brings the promise of a bright future for both our organization and our dealers. We hope that the new products, programs and services we have slated for delivery later this year will sustain your loyalty and, more importantly, your trust in our relationship. We don't anticipate major changes under GE in the structure of our business.
---
StatsOnDemand - Parks Associates
StatsOnDemand, a new information service from Parks Associates, provides users with a resource for quick statistical and qualitative market research data as well as expensive and hard-to-get consumer data about emerging consumer digital markets by email each month.
---
HAI Upgrades Award Winning Web-Link II Software
HAI, the leading manufacturer of integrated automation and security products since 1985, has announced upgrades to its award winning Web-Link II software. The new upgrades expand Web-Link II's capabilities even further. It can now record video and audio, either on demand, or based on a system event. Additionally Web-Link II can now send emails to homeowners in an HTML format. The email contains event details, as well as system information (security arming status, and time of sunrise/sunset), temperatures (of all thermostats and temperature sensors) and the latest events from the system log. The email notification may be prompted by a programmed event or as part of a scheduled status update.
---


[Click Banner To Learn More]
[Home Page] [The Automator] [About] [Subscribe ] [Contact Us]